Popular Canadian Outdoor Activities: Autumn and fall are two of my favorite seasons in the entire year. The weather is neither too hot nor too cold and a lot of outdoor activities can be done in complete comfort during this season. In Canada, the fall season gives way to numerous relaxing outdoor recreational activities to participate in. Here are just a few ideas on some fun activities you can do on this slow and relaxing season. There is a couple of central BC coast fishing resorts that offer special promos this season so be sure to browse through the internet to find quality deals.
Popular Activities for the Fall Season
Here are some of the popular outdoor activities you can do once the fall season arrives in Canada. Fishing, courtesy of Canada will give you the best fishing experience that you cannot find anywhere else in the world. It doesn't matter whether its summer or fall, Canada has one of the best fishing spots anyone can wish for. Most fishing resorts will be fully booked all throughout the year, so it is best to make your reservations early on. Fall will be your last chance to go fly fishing in Canada before the winter cold comes a knocking. If, by chance, you are able to capture a pretty impressive game fish then you can stop by a local taxidermist, which are common within the area of popular fishing resorts, and have your prize preserved.
Another great outdoor activity you can try out is touring around the beautiful Canadian forest and plains via hot air balloon. Fall, along with summer, can be considered the best season to fly around Canada due to the weather and perfectly cool breeze.
Other Interesting Activities to be Had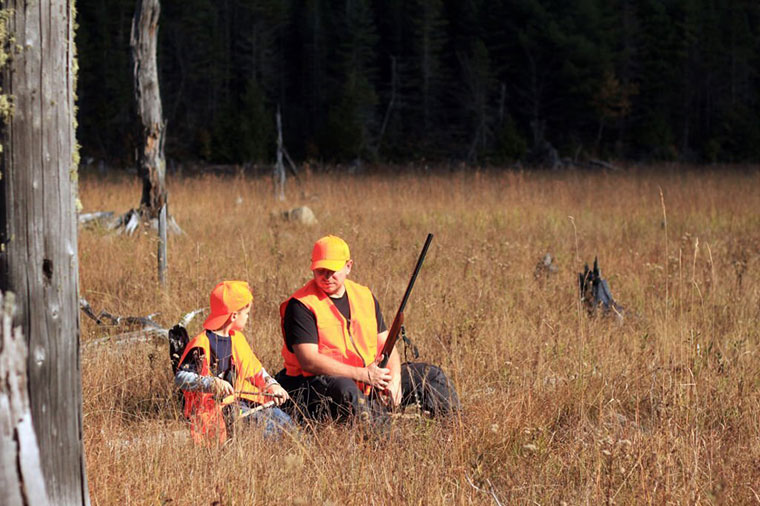 Fall season is also a great time to go hunting. Most game hunters come to the lush Canadian forest at this time of the year. Canada has a proud tradition of hunting and the country has already placed laws in order to protect its wildlife; this helps in preventing poachers and over hunting to occur. Many fishing resorts are also pretty near to some great hunting spots for avid game hunters to visit. The wildlife is so diverse and abundant in Canadian forest that you will not need to travel far to find quality game. Elk, deer, birds and bears can be hunted as long as you are in an area that is approved by the government. For a good family activity why not choose the numerous tour packages offered by tourist agencies?
Having a Great Vacation in Canada
Canada offers a great selection of outdoor activities all throughout the year. It has one of the best fishing spots in the entire world, some of the best game hunting areas as well as a list of family friendly activities. Some of the best locations can be found in central British Columbia so be sure to look for resorts and lodges to make the most out of your fall vacation.
Victoria enjoys the outdoors, including fishing, skiing, hiking and exploring the beautiful nature of British Columbia. She's currently working with West Coast Resorts on Vancouver Island. Hope you love reading "The Most Popular Canadian Outdoor Activities This Fall".