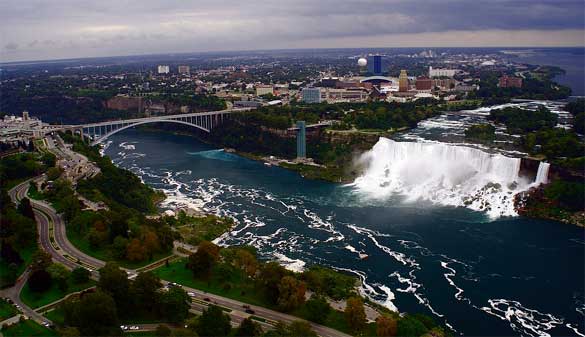 Niagara Falls Canada Border – Photo Credit: Beto Frota
Obviously if you're making the pilgrimage to the north east of America in search of the world famous waterfalls then you're not going to be disappointed as from photographs to ponchos this experience has to be up there on everyone's bucket list.
Maid of the Mist tours, Behind the Falls walks and seeing the Falls at night are all awesome options and more than enough for the annual attendance of almost 30 million visitors however, if you check out the list below you'll find a few more alternatives to really whet your tourist taste buds.
Fear Factory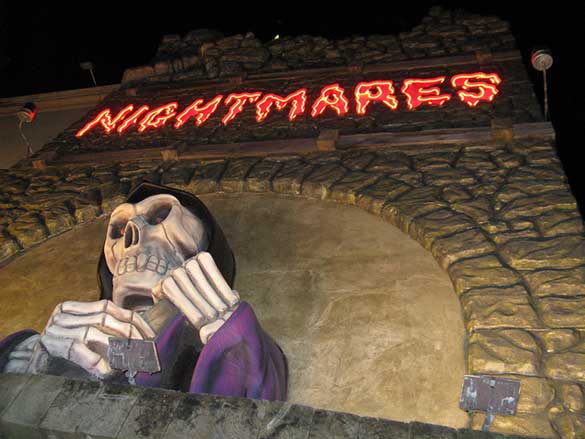 Photo Credit: railynnelson
If the thought of all that tumbling water wasn't scary enough, the Nightmares Fear Factory in Ontario will no doubt foot the rest of the bill. This 'haunted house' is the oldest of its kind in North America and great fun if you're travelling with teens. Live actors, total darkness and a tunnel that you have to crawl through all make up a totally shocking 15 minutes. If you can survive this fearful experience then good for you however, if you want to chicken out then just shout 'nightmare' and you'll be allowed to leave early on the walk of yellow shame.
Butterfly Park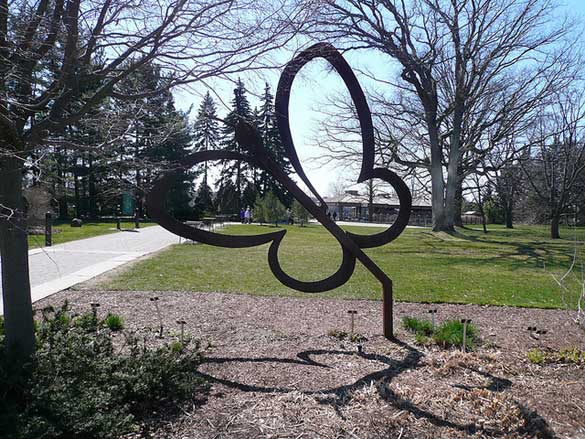 Photo Credit: Michael Gray
A much more peaceful and meditative alternative to Niagara Fall's Fear Factory is the Butterfly park that's situated around 10 minutes north of the Falls within the boundaries of the city's botanical gardens. Featuring more than 2000 fluttering critters from around 60 separate species this is a lovely way to spend an afternoon and with lots of turtle, fish and quails, also in residence, you'll definitely find yourself within good company.
Rainbow Bridge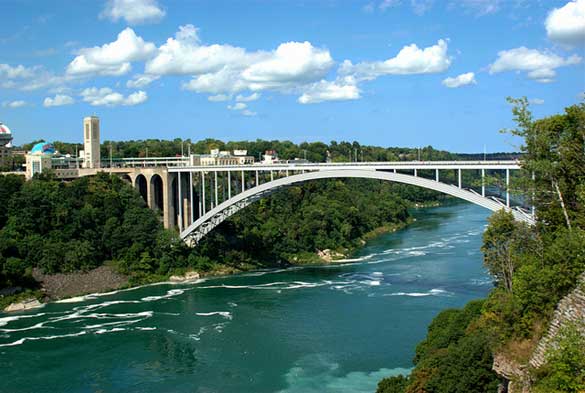 Photo Credit: Mahima H
Connecting America to Canada is just part of the reason why Rainbow Bridge is one of the best loved locations around Niagara Falls and if you're looking to walk, cycle or drive over then there's a cheeky toll demanded for the privilege. Built in the '40's to replace the Honeymoon Bridge which was destroyed due to a build up of ice, the Rainbow version is almost one thousand feet at its longest span and still as popular with Grand American Adventures tourists as when it first opened.
The Aquarium of Niagara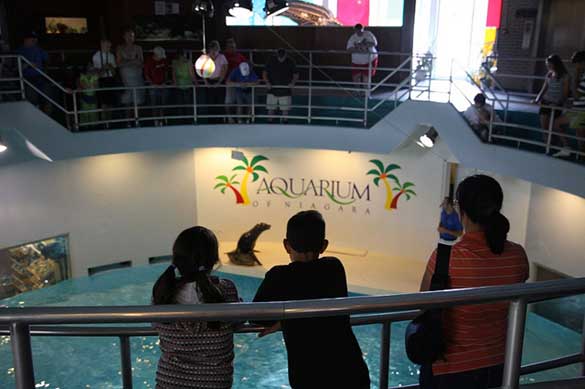 Photo Credit: Niagara Falls Page
If you encounter far too much water of a rainy nature whilst visiting the Falls then forget having to wear a poncho all day long and check out the warmth of the local aquarium. This is an excellent option if you're travelling with the kids and from interactive penguin and seal feeding to all manner of educational and fascinating exhibitions, head on over to Whirlpool Street and find out what goes on underwater in Niagara Falls.
Marineland

Photo Credit: emzepe
More water-based animal action can be found at the Marineland theme park which is the home of the largest artificial killer whale habitat on the planet: Friendship Cove. Other animals featured in the park include: bears, buffalo and beluga whales although some of the main highlights are more of a twisty-turny variety i.e. roller-coasters, hanging Ferris wheels and carousels. With 15 rides in total and plenty of areas to picnic this is a great day out for all the family.
Clifton Hill

Photo Credit: Jim Cagney
As one of the major tourist hot spots in Niagara Falls, Clifton Hill is all about the bright lights and big city amusements away from the more natural environment of the world famous waterfalls. Restaurants, games arcades, crazy golf courses and waxwork museums make this the perfect place to stroll or let the teens off the leash and if you're looking for action after dark then this area is renowned for its clubs and bars.
Chris is always on the look out for things to do with the family whilst visiting Ontario and can't wait to return to visit the Falls in the summer.