When you think of the states that are considered must visit tourist destinations, you probably don't immediately think of Georgia. This is understandable. After all, Florida is right next door and it has Disney, Universal Studios, countless beaches, and all the typically "touristy" destinations someone could ever ask for. A significant portion of Florida's economy is tourism based. But skipping over Georgia for Florida is a mistake. There is plenty to see in the Peach State. It's a different experience from Florida and if you're the type of person who enjoys more relaxing fair, Georgia is the state for you.  Fly into Atlanta or Augusta, rent a car, and see some of these great sights that Georgia has to offer.
The Atlanta Area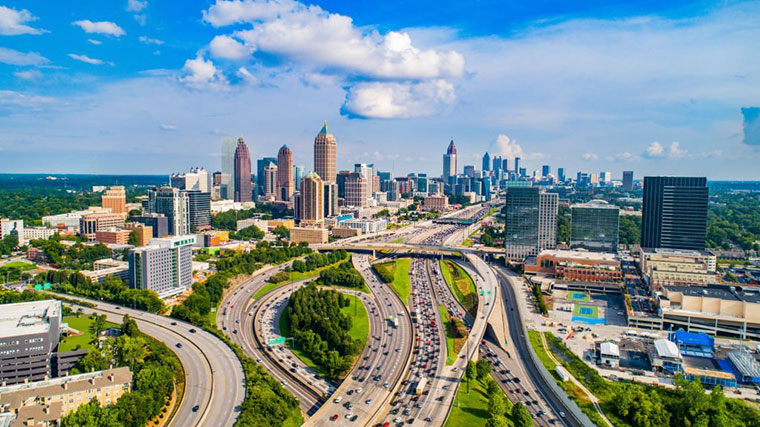 Of course Atlanta is a major cultural hub and it takes top billing here. Because it is the major city in the state, there is plenty to see in the city itself and the surrounding area. One absolute must see family attraction is the Georgia Aquarium. This aquarium is world-renowned and one of the most visited and respected in the United States. Did I mention it's also the biggest aquarium in the world? Every one should visit it if they're in the area. If you're a soda aficionado, the World of Coca-Cola is also in the area. Anything you could ever possibly want to know about the legendary soda company is there. Also take the time to just enjoy the city itself. Catch performances and visit the excellent restaurants.
The Augusta Area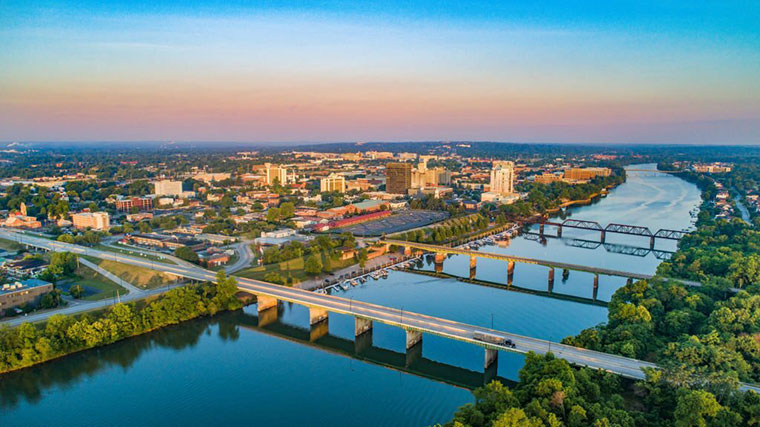 Augusta is the other major metro area in the state. Many people find rental cars in Augusta because they'd rather fly into there than the busier Atlanta. It's slower paced and its attractions aren't as obvious, but the Downtown Historic District is a big attraction for people who want to experience some genuine Georgian culture. Art shows are constantly happening and there is plenty of beautiful architecture to admire as well. The music, food, and overall vibe will certainly draw you in. Augusta is also home to the Masters Tournament. If you're a golf aficionado, you have no reason not to make Augusta a priority visit.
Georgia State Parks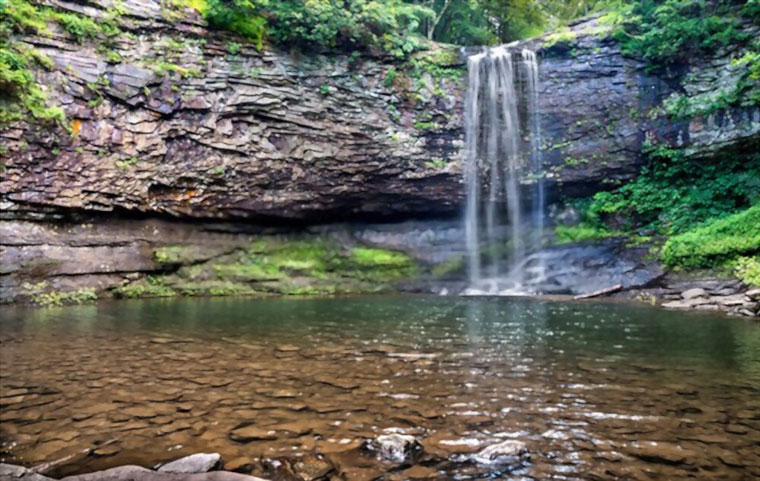 Georgia has its share of state parks that are well worth a visit. They all involve different experiences, depending on what you're into. Looking for a breathtaking nature walk? There are plenty of those, especially in the fall when the leaves are changing. Georgia's woodlands are things of southern beauty. Of course, there are plenty of historical locations to take in as well. The old plantation homes are must sees for history buffs, as well as all the Civil War related locales.
You're starting to get the picture of what makes Georgia such a great state for tourists looking to discover what it really means to experience the South. While other states may have the big flashy attractions, Georgia brings in visitors by giving them the honest to goodness culture that they crave. This year, consider booking your family vacation in the Peach State and try something new.