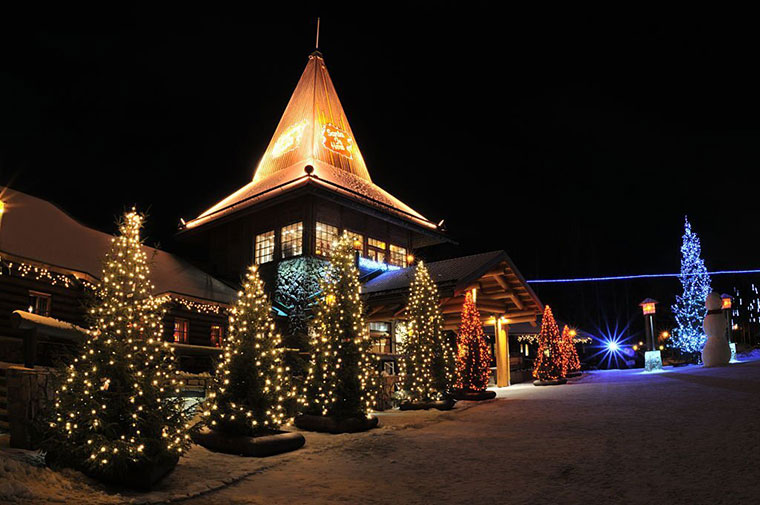 Let's be honest, a Lapland holiday is always something magical, but Christmas holidays in Lapland are something otherworldly. It could be something to do with the uniqueness of the setting, that magical time of year, or just the fact you're spending some quality and well-deserved time with your friends and family.
Regardless of the reasons, Lapland is a place of wonder and Christmas breaks to Lapland are an experience that will last a lifetime and one which will bless you with a treasure chest of memories that you'll cherish forever. Here's why.
Can you imagine paradise?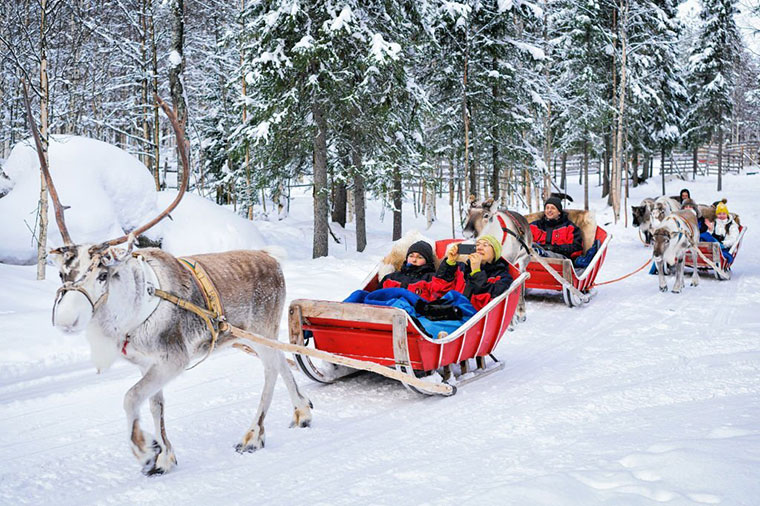 Do you remember as a child idly wondering where Santa and all his little elves lived? Can you still recall the enchanting images of a frozen winter wonderland filled with pine forests, the deepest, whitest snow, and fairy-tale cottages and log cabins lying like jewels beneath crystal clear skies of stars and mysticism? And did your imagination conjure up images of beautiful reindeer roaming free and pulling delightful sleighs that looked like they had been dragged fresh out of a Walt Disney film? Well, quite possibly. Yet the stark truth is, you could have an imagination of Shakespearean proportions and it still wouldn't compare you for the treats that lie in store for anyone who chooses to spend their Christmas holidays in Lapland – the spiritual and physical home of Santa Claus.
A Christmas treat you'll never forget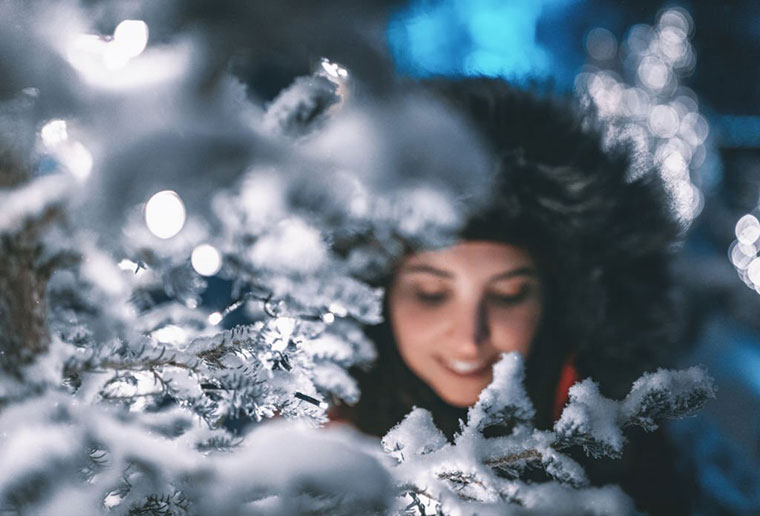 Lapland isn't just a place, where the scenery intoxicates your eyes and the atmosphere enchants your soul, it's a land full of the sort of Christmas activities we only dream about when we're watching those festive movies of how other people celebrate the most wonderful time of the year. For a start you can stay in an old-fashioned log cabin. Let's be honest, is there anything more romantic and wonderful than an open fire to gather the family around and roast chestnuts on? Whilst the logs crackle and spit and you're warmed by the stately flicker of the flames, you'll find yourself bathed in the rosy glow of a deep contentment guaranteed to ease the most stressed soul, as outside your window all is quiet and all is bright. Blankets of thick, white snow, surround everything, perfect for making snowmen out of, having snowball fights, a spot of sleighing, and even for the more athletically minded, some quality skiing. If you've ever watched the video for 'Last Christmas' by Wham and thought to yourself, "I fancy a little bit of that" then you can't go wrong with Christmas holidays in Lapland.
The home of Father Christmas
Meeting Father Christmas in Lapland is not like visiting some part-time have-a-go-Charlie in some dodgy makeshift grotto at the back of your nearest Garden Centre; anyone who's been to Lapland and met the man in red will testify that it's almost a mystical experience. After spending your Christmas holidays in Lapland, even the adults will start to believe that Santa Claus might be real after all, and that is quite possibly its greatest validation and the best reason to pay this icy paradise a visit.
Walter Whiteman is a travel blogger specialising in the Arctic Circle.