Top Five Festivals From Around The Globe: If you are traveling for a few weeks to different countries from around the globe, it's always best to know which festivals to participate in as well. Aside from historical architecture, natural wonders, and exotic species, cultural festivals seem to have been major tourist attractions too. Festivals essentially reflect the culture and core values of a country, and participating in such glorious occasions will certainly add to the pleasure, enjoyment, and satisfaction of traveling abroad.
Listed below are some of the most colorful and must-see festivals that you should join in when you get the chance to travel overseas:
Holi Festival – India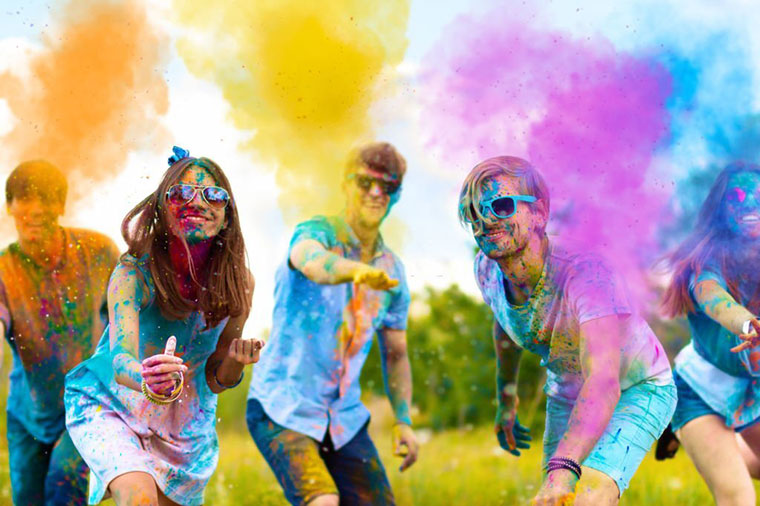 This color-throwing festival is both magical and inspiring. This festival is celebrated annually during the month of March. This holy Holi festival is most commonly performed by Hindus and Sikhs. The colorful festival starts with the lighting of bonfires during daytime and ends with the customary throwing of colorful dyes at each other in honor of the Hindu God, Vishnu.
Mardi Gras – New Orleans, USA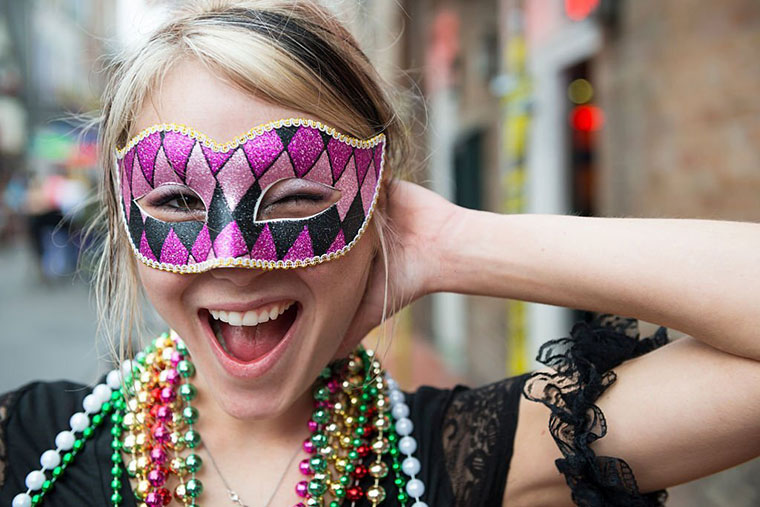 The extremely fun and glamorous Mardi Gras in New Orleans has attracted local and foreign tourists alike. This celebration is a two-week festival featuring garish floats manned by people in fancy costumes who throw trinkets such as beaded bracelets to the crowds. The culmination of this wild and very colorful festival happens during Fat Tuesday when all the streets of New Orleans celebrate and let loose of all inhibitions. The morning after is the start of the Lenten Season, Ash Wednesday whereby people immediately follows abstinence as sign of reverence to religion.
Oktoberfest – Germany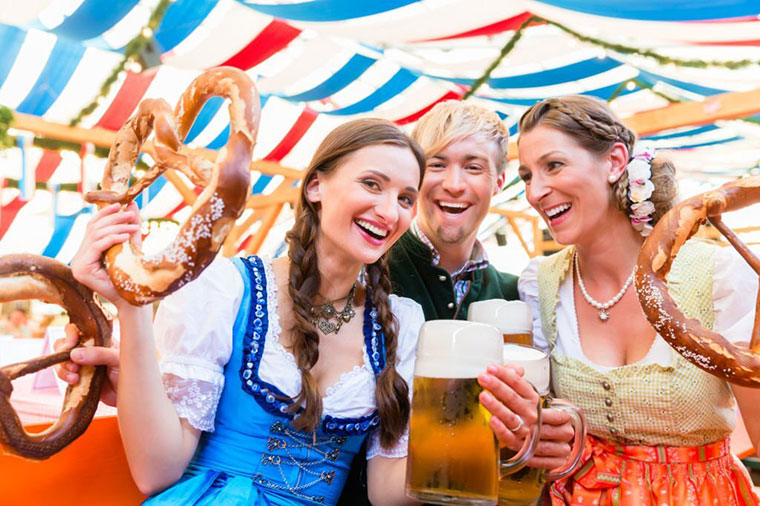 A festival wouldn't be a festival without drinks, and Germany happens to have one that totally revolves around one of the most popular alcoholic beverages in history- beer. The country is widely-popular for its beer-making techniques. It is an art form that has been ingrained in their culture for many centuries now. Oktoberfest is a yearly festival that starts in the latter part of September and runs for three weeks at most. Vast beer tents are built along the streets of Munich, Germany where tourists and locals alike can drown themselves in giant mugs of premium quality German beer. To top off the merriment, plates upon plates of premium sausages, roasted pork, and potato pancakes are served together with beer by Germans in traditional costumes. The Oktoberfest is so popular that others have replicated this celebration in other countries as well.
La Tomatina – Spain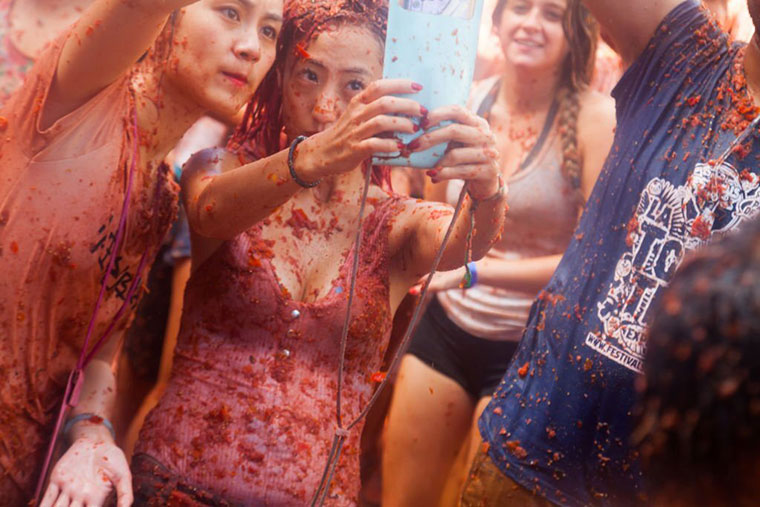 Thousands upon thousands of foreigners from different parts of the globe fly in to Spain during the last week of August to participate in the La Tomatina Festival. This week-long event is held once a year in Bunol, Saint in celebration of the town's patron saint. Locals celebrate this festival differently in that they make use of at least 125,000 kilograms of tomatoes. The tomatoes are then thrown at the crowd and at each other. The streets of Bunol are flooded in red tomato juices by the splatter fest in just a few hours. For those looking to participate in a one-of-a-kind and tasty festival, this is definitely the party that you need to attend soon!
I love travelling and have been to all fifty states. My ultimate dream is to visit every country in the world in my lifetime. I believe that travelling expands the mind and provides new perspectives. Along the way, I have found ways to save money, among them using specialized travel agencies, like Sundance Vacations. Hope you love reading "Top Five Festivals From Around The Globe".