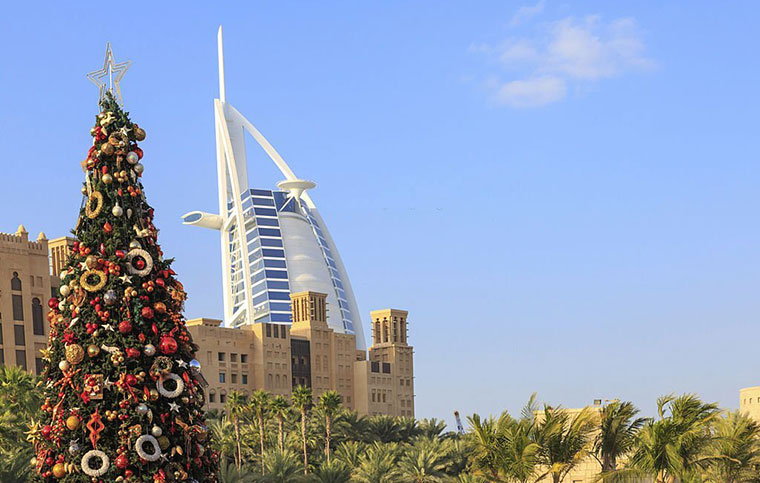 Christmas With Desert City Dubai: Christmas is the most perfect time to visit Dubai due to the cooler weather and beautiful surrounding. People love to spend their Christmas vacations here with family and friends every year. Some people might think that in the Muslim country, Christmas starts a little bit late but in actuality, it is not so. The shopping malls, lightened streets and resorts, and hotels all are welcoming their guests warmly. The following lines will give you just an overview of a few things that you can also get in Dubai on Christmas day.
Night Doorbell
A group of Philippines people is wandering around the city and ring a bell at the doors of the residents to make them laugh at midnight and let them bless with the Christmas carols. It is feeling really great when someone is away from the hometown but nothing realized them that they are in a strange land.
Christmas Santa
Now if you are thinking that in Dubai there is no Santa and also worried that how you would satisfy your kids then hold your breath. There is hardly anything in Dubai which is not available. Christmas Santa with his bubbly dress is present in all the shopping malls and even at several entertaining places. Your kids can dance and shake hands with him so now they would not miss their hometown anymore. Even when you are enjoying desert safari adventurous Dubai you can see the Santa on the camel back moving in the desert. Do not forget to capture this beautiful moment with your camera as the red dresses Santa looks so fabulous in the shinny desert.
Last Minute Purchasing
Even you started your preparation a month ago but still there is some stuff that you need to buy. Do not be panic just relax and visit any of the shopping mall of the city for your desirable purchasing. Anything regarding Christmas is there for you at very affordable price and even if you want to buy some present for your family and friends there is a huge variety available to you. If you are with your kids than shopping must be a hectic activity for you, so it is better to let your kids have fun in Ski Dubai until you finish your shopping.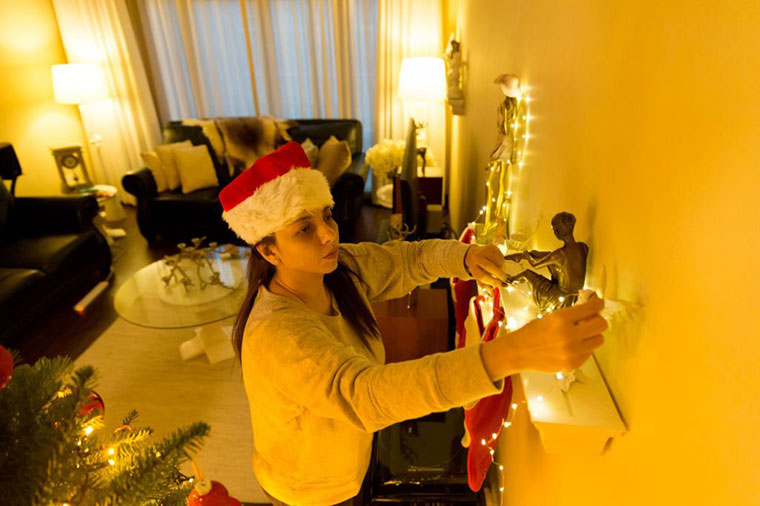 Gleaming Christmas tree
Never think about that you will miss the Christmas tree during your Dubai trip. Fizzy lights, bubbles, toys, bells and all decorations are available in the shopping malls to decorate your Christmas tree if you want to decorate your own tree. But if you want to buy decorated one from the market no issue you can avail the best at very affordable price.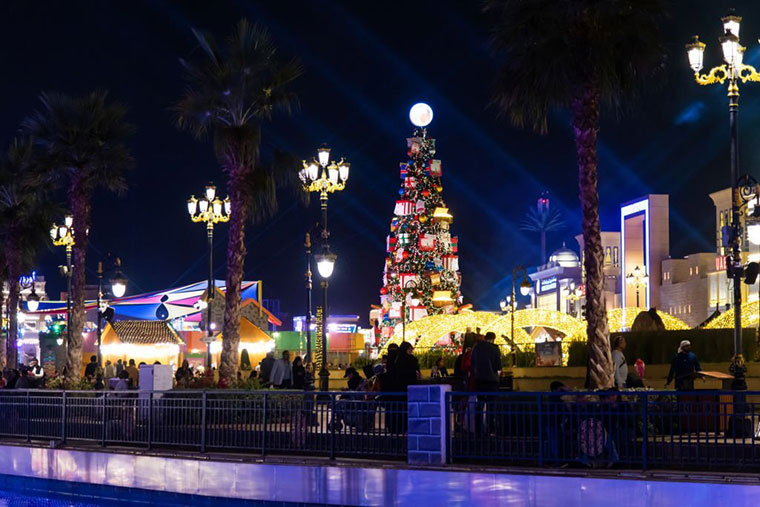 Lively Entertainments
Certainly when in Dubai for the Christmas, you might be interested to involve yourself in lively entertainments and joyous entertainments. But on the other hand you also would like to relax. So your fishing adventurous in Dubai meets your desire on the fresh water. Moreover the beautiful surrounding and rare species of fish all will add extra charm in your charismas celebrations.
Author Bio:
Shezaa Nehal is an enthusiastic travel and leisure content writer and has a grip on the core areas of entertainment in Dubai like fishing, boating, swimming etc. Her main focused areas are the great ocean of Dubai that let you to avail the extraordinary pleasure along with boating and several others means of fun. Hope you love reading "Christmas With Desert City Dubai".