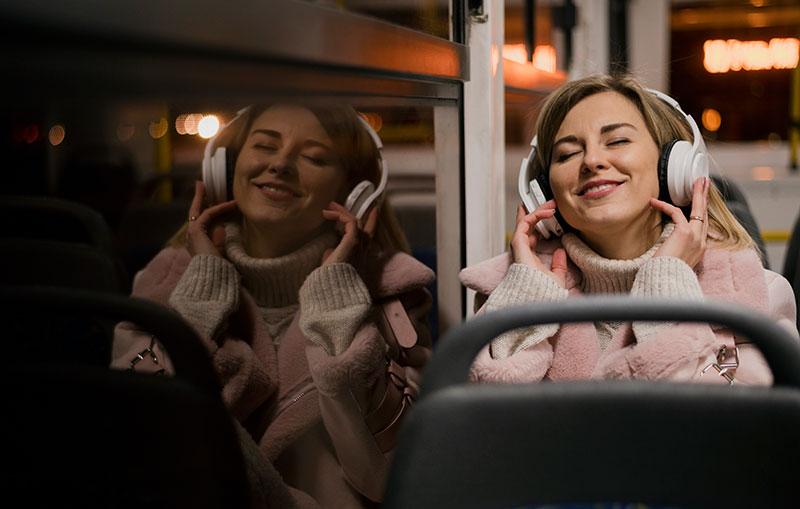 Are you thinking about hosting a memorable event and want to provide the best experience to your loved ones? Then, one exciting way to elevate your next gathering is by booking a party bus in Toronto. Party buses are luxurious party buses that promise to take your celebrations to a whole new level. In this article, we'll explore how a bus rental can transform your celebrations into unforgettable moments.
Choosing the Right Bus for Your Event
Before diving into the details, it's essential to choose the right bus for your specific event. Different types of party buses cater to various occasions. Let's delve into the popular options:
1. Party Buses for Birthday Bashes
Birthday parties are all about fun, and a party bus can add an extra layer of excitement. You can deck out the bus with decorations, balloons, and even a theme related to the birthday person's interests. Imagine cruising through the beautiful Toronto landscapes while dancing, singing, and making memories. Birthday party buses come in various sizes and styles, allowing you to tailor your choice to the size of your guest list.
2. Wedding Bliss on Wheels
For couples who want to make their wedding day memorable not only for themselves but their guest as well, a wedding party bus is a fantastic choice. It provides a unique and stylish mode of transportation for the bride, groom, and the entire bridal party. Plus, it's perfect for pre-wedding celebrations and post-ceremony get-togethers. Wedding party buses often come with luxurious amenities, such as comfortable seating, privacy partitions, and even a minibar to toast to your new journey together.
3. Bachelor and Bachelorette Extravaganza
Bachelor and bachelorette parties are all about letting loose with your friends before the big day. Renting a party bus ensures everyone stays safe while having an unforgettable time. You can go from one place to another, without stressing about designated drivers. Many party bus providers offer packages specifically designed for these pre-wedding celebrations, including nightclub-style lighting and entertainment systems to keep the party going.
4. Corporate Events on the Go
Even corporate events can benefit from a bus rental. Whether it's a team-building trip, a corporate retreat, or an office celebration, a party bus can provide a comfortable and relaxed environment for your team to bond. Corporate party buses are equipped with features like Wi-Fi, presentation screens, and spacious seating arrangements, making them perfect for meetings on the move or team-building activities with a scenic backdrop.
The Perks of a Party Bus
Now that you've selected the right bus for your event, let's delve into the numerous perks of choosing a party bus for your celebration:
1. A Mobile Party Hub
Party buses are equipped with everything you need to keep the celebration going. They often come with LED lights and sound systems. The lighting and sound systems are customizable, allowing you to set the mood with the right music and ambiance for your event.
2. Safety First
Party buses come with professional drivers, ensuring the safety of all passengers. No need to stress about navigating through unfamiliar roads. These drivers are well-versed in the local road regulations and experienced in providing a smooth and safe ride for your guests.
3. Spacious and Comfortable
With ample seating and room to move around, your guests can relax and enjoy the ride. There's no need to worry about cramped spaces, and you can even stand up and dance if the mood strikes. The seating arrangements are often designed for maximum comfort, with plush leather seats and enough legroom to stretch out.
4. Scenic Views
One of the best parts of a bus rental is that you get to enjoy breathtaking Canadian landscapes while on the move. It's a unique experience that regular venues can't offer. Whether you're celebrating in a city or amidst in the countryside, a party bus allows you to soak in the views and create lasting memories.
5. Convenience
A party bus takes care of transportation and entertainment, making it a convenient option. You won't have to book separate entertainment venues. It's a one-stop solution for a seamless and hassle-free event. Many party bus providers offer all-inclusive packages, which can include everything from transportation to catering and entertainment.
Creating Memorable Moments
A party bus is a memorable experience in itself. Imagine the joy of your guests when they see a luxurious party bus waiting to take them on a unique adventure. Here are some tips to make sure that your event becomes an unforgettable memory:
1. Personalize Your Bus
Add your own touch to the bus by decorating it according to your event's theme. Balloons, streamers, and personalized signs can go a long way in setting the right atmosphere. Some party bus providers even offer customization options, allowing you to brand the bus with your event's logo or theme.
2. Plan Exciting Stops
Consider planning stops at scenic viewpoints, landmarks, or attractions along your route. This can add extra excitement to your journey and create memorable photo opportunities. From the charming CN Tower to the Ripley's Aquarium of Canada, Toronto offers a plethora of scenic locations to explore.
3. Entertainment on Board
Prepare a playlist of your favorite songs, and don't forget to include those special tunes that hold sentimental value. Music can set the mood of the bus. Many party buses are equipped with advanced entertainment systems, including Bluetooth connectivity, so you can easily stream your preferred tracks. Some even have karaoke systems for added fun.
4. Catering and Refreshments
Consider arranging catering and refreshments on board to keep your guests satisfied throughout the journey. This way, you can enjoy good food and drinks while taking in the sights.
Conclusion: A Journey to Remember
In the vast landscapes of Toronto and its adjoining cities in the GTA, hosting a memorable event is all about creating a unique experience. A bus rental can be your ticket to unforgettable memories. From milestone birthdays to weddings and corporate events, a party bus adds a touch of luxury and excitement that is hard to match.
So, why settle for the ordinary when you can elevate your celebration to the next level and make memories as well? Consider a bus rental for your next event and embark on a journey you and your guests will treasure forever. Cheers to the adventure!