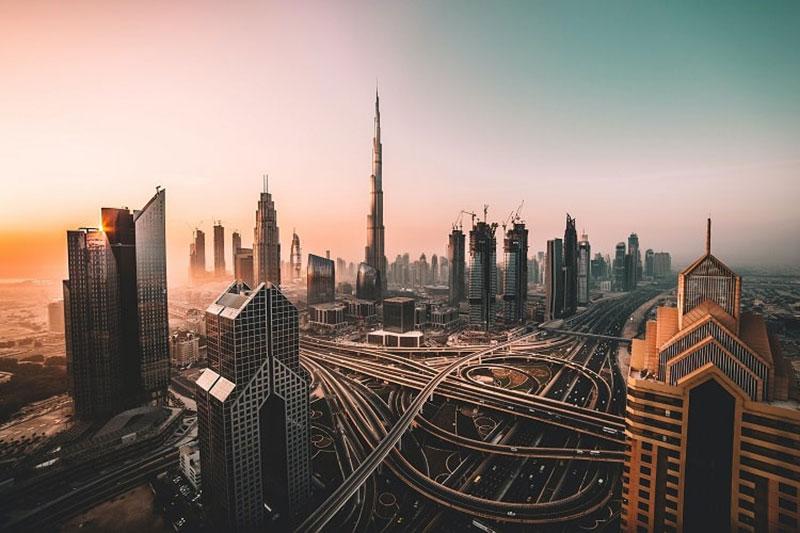 Dubai is one of the famous places to travel during the holiday season. Dubai is enriched with its Arabian traditions, culture, and modern architecture. It is an all-time fascinating spot for tourists from all over the world. It gives its travelers a luxurious experience by providing a combination of options to visit. A trip to Dubai is an expensive experience, there are numerous places you can visit and there are many shopping places where you can spend your money on. But why does a trip always take a gigantic amount of money leaving a bad impact on our bank accounts? In my opinion, you don't need to splurge on your trip to Dubai when you can do many things within your budget. So here is a list of activities that you can do in Dubai.
But foremost, you have to get a visa, or if you live in UAE get your ticket now. By exploring different airlines, you can get some great deals on Riyadh to Dubai flights. Now check out the places that I have shortlisted for your visit to Dubai under your Budget that will give you an amazing unforgettable experience.
1. The Dubai Frame
The Dubai Frame is one of the most budget-friendly places to visit in Dubai. It is located in Zabeel park, which is only accessible through gate no.4. It is a gold gigantic frame showcasing smart technology. The height of the frame is 150 meters, and it has 48 floors. Its glass elevator transports you to the top of the Dubai frame in just 75 seconds. The main feature of this frame is that it gives you a panoramic view of the evolution of the city through its advanced technology. By visiting the Dubai frame, you can experience a mesmerizing view of the sunsets. The Dubai frame is among the cheapest places it takes you no more than 50 AED. for the most memorable experience of all time.
Dubai museum
One of the oldest existing buildings in the city is the Dubai museum. It exhibits the historical artifacts and antiques of Dubai. It is located in the Al Fahidi Fort. The museum gives its visitors a glimpse of the original heritage of Dubai. Visitors can enjoy the historical picturization of everyday life in old Dubai before the discovery of oil. A stop at this museum is a must when visiting the city. It is one of the cheapest places to visit in Dubai that gives you a taste of Dubai's culture and traditions for just 3 AED.
Museum of Illusions
The cheapest way to get entertained on your trip to Dubai is by visiting the museum of illusion. The museum is a friend and family-friendly space to get entertained on a budget. The museum gives its visitors wonderful optical illusions that will get them confused. It is one of the most visited attractions by visitors. It is located on the street of Al-Seef. Visitors have the most unbelievable experience by visiting this museum. You can now get entertained by experiencing the impossible things in just 80 AED.
The Dubai fountains
An amazing place to visit when you are on a budget is The Dubai Fountain. It is located near Burj Khalifa, nearly a 4-minute walk. It is one of the world's largest fountain attractions. This fountain gives its visitors a mesmerizing view of synchronized dancing of water with music. Watching the Dubai fountain at night gives you an enchanting view leaving a never lasting effect of its beauty on you. The reasons which you cannot miss the visit are, one it is very beautiful and the other one is that the world's largest performing fountain is free of cost.
Dubai Creek
If you are looking for a cheap way to ride a boat in Dubai, Dubai Creek is the right place for you. Its water separates Deira and Bur Dubai the two major districts of Dubai. It is a beautiful landmark giving an amazing view of the city. You can ride Abara which is the traditional boat giving you the most memorable experience ever. It is one of the cheapest and most visited attractions as it leaves its visitors with an amazing scenic view. The cost to ride an Abara is just 1 AED.
Love Lake Dubai
Love Lake Dubai has become one of the most popular attractions among visitors. It is a man-made lake in the heart of a desert near Al-Qudra. With its unique and attractive shape, it has become the most visited attraction by couples and families. It gives its visitors a beautiful and relaxing time with their loved ones in the cheaper way. Also, the best part of this lake is that you can do swimming and when you are done swimming you can stroll with your loved ones under over 16,000 trees and with thousands of flowers creating an amazing view. This lake is also included in the list of places where you can visit it for free.
Chillout Ice Lounge
The most visited relaxing place by visitors is Times Square Center, Dubai. It is the first ice lounge made in the middle east. It is an amazing place for visitors to chill with zero temperature running from the heat of Dubai. This place looks like an ice museum because of the ice sculptures in it. It has a unique interior made up of ice with a delicious menu. The lighting, the sculpted ice, the architecture, the food, and the ambiance give its visitors a memorable chilling experience
All these places are the best places in Dubai that can make your holiday memorable. Now you have the list of all the possible activities you can do in Dubai that are not going to break your bank account. Dubai has always been the place where everyone goes to enjoy their vacations. So, get your tickets now, this is the right time to visit this fun and amazing place.
Author Bio
Reserval Team
"Reserval" is cheapest flight and hotel reservation application. Reversal guides you to pick the best flight and hotel deals, and reservation services.