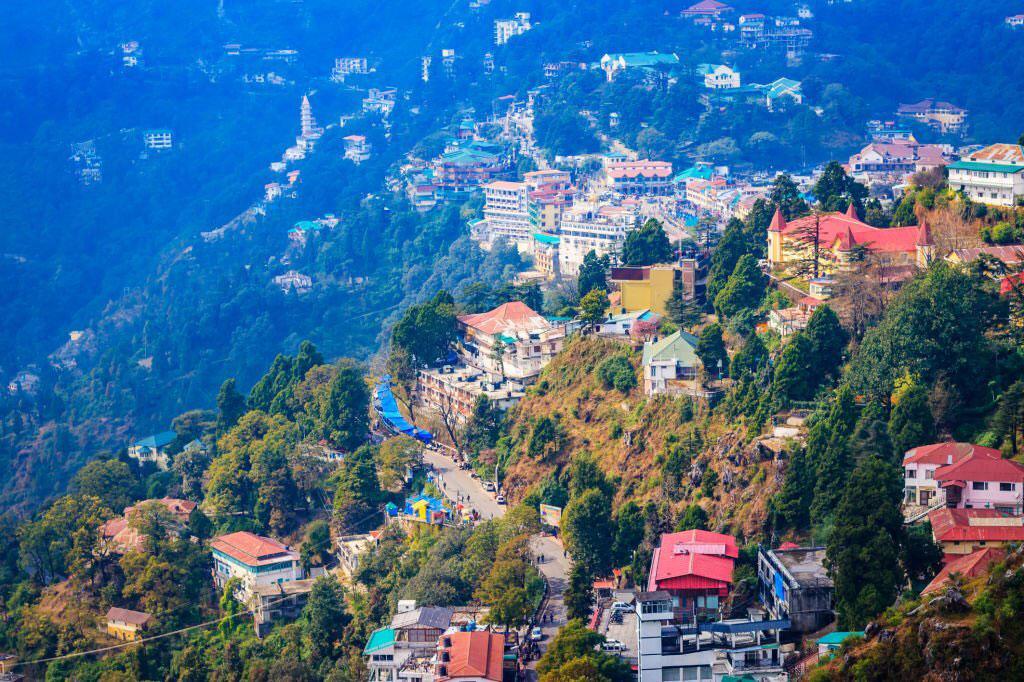 Tourists Places in Mussoorie: There are many hill stations in India and one of the most popular ones is Mussoorie. It is situated in the state of Uttarakhand, India, and is 290 km away from Delhi. As a result, it attracts a lot of tourists from Delhi and all over India. Mussoorie has many tourist attractions and spots. You can visit different places and enjoy with your friends and families. Every year many tourists visit Mussoorie during the summer months in India. It is a great escape from the scorching heat of India. As a result, many hotels and other lodging places remain full during these months. Getting a hotel or any other lodging space during this time can be a big challenge. So, it is better you book your hotel in advance. Another very popular option that you get In Mussoorie is a Cottage. A Cottage is usually a small house that is located in a village. The Cottage is a popular stay option. You can also Book Cottages in Mussoorie. You can research about various Cottages in Mussoorie by typing Best Luxury Cottages in Mussoorie on the Internet. It will then give you a list to choose from. There are many different tourist attractions and spots in Mussoorie that you can visit and have a good time there. Top Tourists Places in Mussoorie are-

Kempty Falls
Kempty Falls– It is a very famous tourist spot in Mussoorie. The height of this fall is 1,364 meters. This fall provides a very scenic view and people enjoy bathing under this fall. It is a famous picnic spot where people can enjoy with their families and friends. Bathing under this waterfall can provide you relief from the scorching heat.
Lal Tibba– It is another very famous tourist spot in Mussoorie. It gets its name from the sky color that you see during the sunset and the sunrise standing from the top of this scenic point. This scenic point is situated on Depot Hill, Landour.
Mussoorie Lake– This is a man-made lake that is a tourist attraction. It attracts a lot of Tourists. It is a beautiful man-made lake that provides you with the option to go boating, water zorbing, and zip lining. It also has many restaurants around it and small souvenir shops as well.
Gun Hill Point– This is the 2nd highest hill peak of Mussoorie. It is one of the most popular viewpoints in Mussoorie. It is situated near Mall Road, Mussoorie. It will let you view the Doon Valley and the Mussoorie city from it. You can also view different ranges from this point like Srikantha, Pithwara, and Gangotri.
Company Garden– The Company Garden in Mussoorie is a beautiful garden that was designed by Dr. H Fackner. In this garden, the visitor can enjoy lush green plants, colorful birds, and different varieties of flowers. If you are a nature lover then you would definitely enjoy this Garden.
Camel's Back Road– If you want to enjoy a place far from the hustle and bustle of the city then you can visit Camel's Back Road. It gets its name due to its shape which looks like the hump of a Camel. If you want to enjoy a walk in nature then you can visit this place. You should always book accommodation that is near to your chosen places so that you can easily commute from your Hotel. You can also book cottages in Mussoorie by sitting at home.
The Mall Road– The Mall road is usually present in every hill station and is home to different shops like eateries, cafes, restaurants, and souvenirs shops. You can enjoy a stroll here, and spend an evening here with your friends and families. You can also shop for different local items here.
Kellogg Memorial Church– It is a Presbyterian architecture church that was built in 1903. This Church is named after Samuel H. Kelloggn who was an American Presbyterian missionary. This Church is 5 km away from the Mussoorie Bus Stand. This Church is a famous tourist spot.
Cloud's End– This point provides you with a beautiful scenic view of oak and deodar trees. This point is the geographical end of Mussoorie. You will get to see the most stunning sunset from this point. You can reach this point by taking the Hathipaon road and it is situated 6km from the Library road.
Library Bazar– The Library Bazar has many small shops that sell you different products like silver jewellery, handmade fabrics, and sweets. This road also has many cafes and restaurants where you can enjoy with your families and friends. You can also book Cottages in Mussoorie near the library road.
Jharipani Falls– It is a secluded falls in Mussoorie where not many people come and visit. So, you can enjoy this place peacefully. It is situated 7 km from Mussoorie and you can reach it easily by using a car. You will also get to see various varieties of flowers here.
Lake Mist-It is a lake that is situated near Kempty Falls. This lake is created by the Kempty river itself. You can hire a boat here to do boating. This place is a popular tourist destination and is usually filled with a crowd.
These are some of the top tourist places in Mussoorie and there are also many other places in Mussoorie as well that you can visit. Whenever you decide to visit Mussoorie you should decide beforehand which places you would cover. Otherwise, you would not be able to cover maximum places when you travel in Mussoorie as it has so many places and it takes a good time to visit each. You should also decide about your accommodation beforehand. You can choose a Homestay, a Hotel, or a Cottage for your stay. Booking of which should be done in advance otherwise you won't get an accommodation at the last moment. You can book Cottages in Mussoorie online and do an advance booking. This will help you to avoid the last-minute rush and enjoy your trip in Mussoorie.