Scotland is more than just a pretty country. It's a haven for culture enthusiasts and hosts a number of fascinating events throughout the summer and into the early autumn months. With so much going on across the country, it's possible for visitors to incorporate different aspects of Scottish history, culture and natural beauty into one trip. Most cultural events are naturally centred on Glasgow and Edinburgh. Both cities are easily reached by rail, car or plane, and a trip into either city is a nice way to cap off or start a holiday in Scotland. For ideas on some of the country's top cultural events, check out the following list:
The Enchanted Forest Sound and Light Show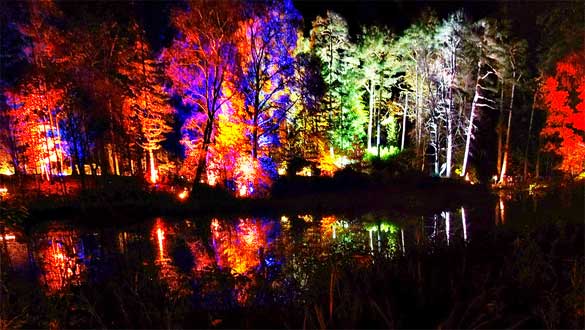 Photo Credit: Barrie Caveman
Winner of the best cultural event in Scotland at the Scottish Thistle Awards in 2013, The Enchanted Forest's Sound and Light show is a relative newcomer to the cultural scene, having been founded in 2002. At its inaugural event, the show attracted 2,500 attendees and 10 years on, this unique spectacle attracts more than ten times that. Each year, the beautiful forest beyond the small town of Pitlochry in Perthshire is illuminated with various lighting and water installations that transform the forest into a glittering fairy tale scene. This is coupled with music, storytelling and a walking trail to create a truly magical event that people of all ages can enjoy. The Enchanted Forest Sound and Light Show takes place throughout the month of October each year.
Common Ridings Festivals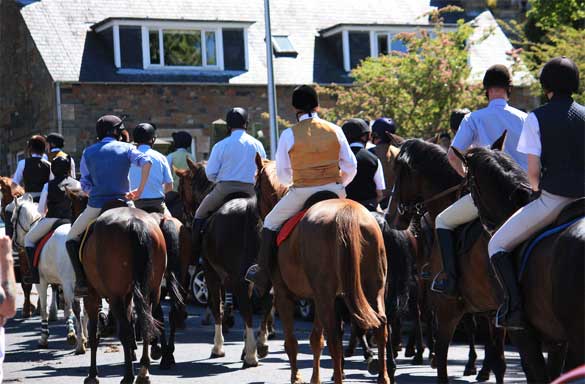 Photo Credit: missmass
Rooted in Scotland's tumultuous history with England, the Common Ridings Festivals continues a long standing tradition of riding along the Scottish border. In the 13th and 14th centuries, border territories were at the centre of an epic land struggle between Scotland and England which resulted in countless robberies. To prevent neighbouring landlords from taking over their land, residents in border towns began marching and riding along their territory. In the modern day, Common Riding Festivals are held throughout June and July in border towns like Kelso, Hawick, West Linton, Selkirk, Melrose and several more.
Glasgow Door Open Day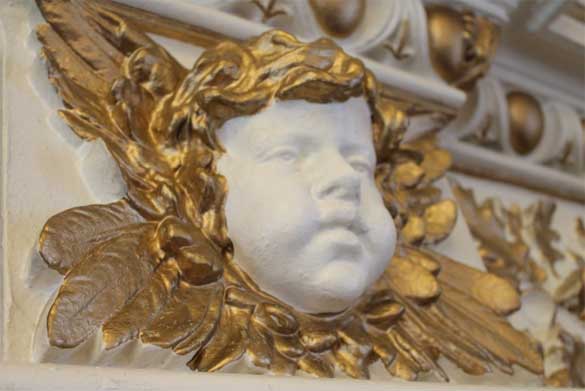 Photo Credit: CrenellatedArts
The best time to visit the city of Glasgow is during is its Doors Open Days festival. This free event is held over the course of a weekend each September and grants visitors access to some of the city's most celebrated heritage buildings. The weekend also features numerous guided tours and walks through the city of Glasgow. Open buildings range from Glasgow Cathedral and Glasgow City Mosque to The Merchants House of Glasgow and BBC Scotland.
Royal Edinburgh Military Tattoo

License: Creative Commons image source
The Royal Edinburgh Military Tattoo is a truly spectacular event attracts thousands of visitors from around the world each year. Scotland's finest military bands gather together for a symphony of pipes and drums at the esplanade in front of Edinburgh Castle. They are accompanied by a host of other military bands over the course of three weeks in August. This year will feature the Brazilian Marine Corps Martial Band, the German Mountain Army Band of Bavaria and the Dutch Bicycle Band, just to name a few. Performances are typically held in the evening on the illuminated esplanade in what has become Edinburgh's most beloved annual affair.
Creative Mackintosh Festival
October in Glasgow marks the start of the family-friendly Creative Mackintosh Festival. Named after the celebrated Scottish artist and architect Charles Rennie Mackintosh, the festival incorporates a number of walks, performances, tours, talks and exhibitions all centred around creativity and art, or the works and story of the remarkable Mackintosh himself. It is held across multiple venues in the city and many of the events are free of charge.
Fiona is an avid travel blogger and writes for LHH Scotland, leading provider of luxury travel accommodation across Scotland.