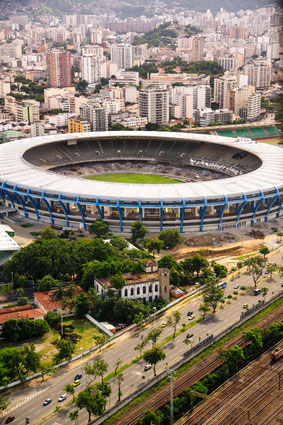 License: Image author owned

If you're one of those types who loves to plan trips around major sporting events, you're not alone.  Many sports fans like to break free from their living rooms and get out into the world to experience their favorite sports in person.
Of course, getting yourself tickets to the events, plus all the travel and accommodations can be quite expensive.  It's wise to follow some proven tips so you make the most of the situation every single time.
Plan Ahead
Since most big sporting events end up being sold out when the big day arrives, it's always best to plan as far ahead as possible.  As soon as tickets are available and you have the means to purchase them, get yourself set up.
If you live a good distance away from where the event will be held, try to find a package that includes your travel and accommodations.  This way, you'll be totally prepared and you'll also end up saving money.
Stick to What You Like
If you really want to have the best time possible, it's probably a good idea to stick to what you like.  As an example, if you're a golf fanatic but don't care for tennis, don't sign up for a tennis travel package just because you found a good deal.
Remember that you'll always have the best time watching sports you love and being around that culture for several days or a week or however long you're there.
Find a Quality Provider
Since traveling with a package is your best bet, finding a great sports travel provider is key.  Look for providers that have experience creating memorable sports travel packages to all of the main international sporting events.
This is one area where experience makes a big difference, and you do not want to skimp just to save a few dollars.  Traveling to sports events is an experience that you will take with you into the future, so shoddy accommodations or travel are not worth it.
Look for sports travel providers that have testimonials and reviews and seem more than willing to share this type of information with you.  It's easy to get caught up in where your seats will be or which stars you'll see perform, but if you do you might lose sight of some other aspect of the trip.  Just remember that experience and positive reviews in a comprehensive package for a competitive price makes for a great sports trip.
This post is brought to you by PJ Norris, a freelance and travel writer. She enjoys writing topics that pertains to her experiences while travelling across cities and countries.