Going travelling is up there as one of the most popular things for students to do if they have the spare time or cash, but picking where to go is often a difficult decision to make. That's why I've put together a list of the top destinations for a gap year. Read on to find out more.
1) Peru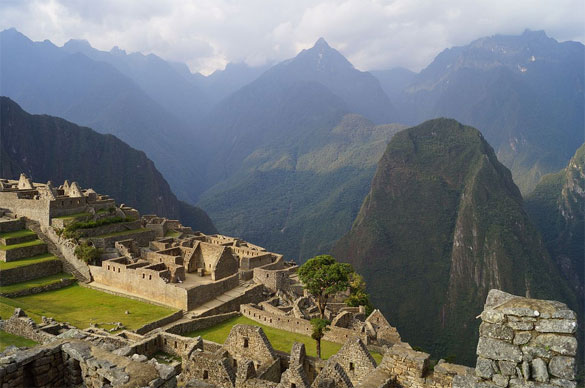 Photo Credit: Lucian Morozan
Peru has certainly grown in popularity over the years, especially among school leavers and those on a career break. This is because there is an abundance of things to see – what's more, a lot of its sights involve you learning about history, immersing yourself in its unique culture and getting active, all of which are things that twenty-something year olds tend to love.
On a trip to Peru, you can trek the Inca Trail to Machu Picchu, ride along the Amazon River and get close to nature in its jungles, see huge condors in the Colca Canyon, explore ancient sites in Cusco and hop on a boat to discover Lake Titicaca – the world's highest navigable lake.
Top tip: Much of the country is at a very high altitude, so it is also important to acclimatise properly by making sure you ascend slowly.
2) Australia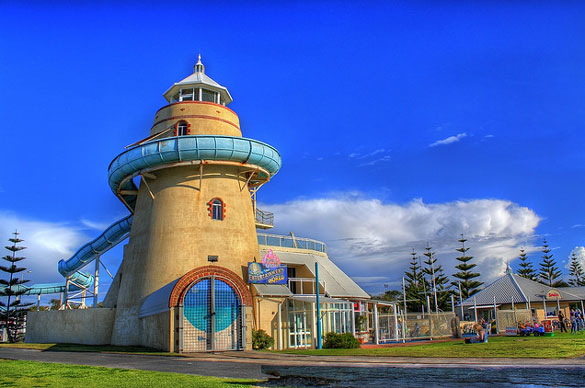 Photo Credit: Kenny (zoompict) Teo
Australia has long been a favourite among gap year-students. There are many reasons for this, including the fact that having several months off means you can really explore this huge country and there are certainly lots of things to see here. It is also popular because you can get a Working Holiday Visa if you're between 18 and 30 years old. This means you can live and work Down Under for up to 12 months, giving you enough time to travel around the country and earn some cash while you do so.
Top tip: Leave enough time to sort out your visa before you go, as the process can take up to eight weeks. You will also need to save up before you go, because the immigration department wants you to have AU$5,000 (£3,400) in your account to show you can support yourself while in Australia.
3) India

Photo Credit: Ancilla Tilia
India is one of those destinations that many students absolutely love – it is filled with culture, history, religious influences and a relaxed ambience that piques the interest of many of those at university. It might be a culture shock for many who have to leave their comfortable student accomodation and experience the hustle of New Delhi Railway Station. However, you quickly become accustomed to the sights, sounds and scents of India – and many fall in love with its vibrant character.
There are several popular things to do here, including having your picture taken in front of the infamous Taj Mahal, explore the jungles of Kerala, lie on a beach in the hippy location of Goa or go climbing in the Himalayas.
Top tip: Make sure you eat or pass objects with your right hand only, as Indians use their left hand when going to the bathroom and, therefore, you'll appear to have very bad manners and be unclean if you use your left hand! It is also worth being careful with where and what you eat to avoid the dreaded Delhi belly!
4) New Zealand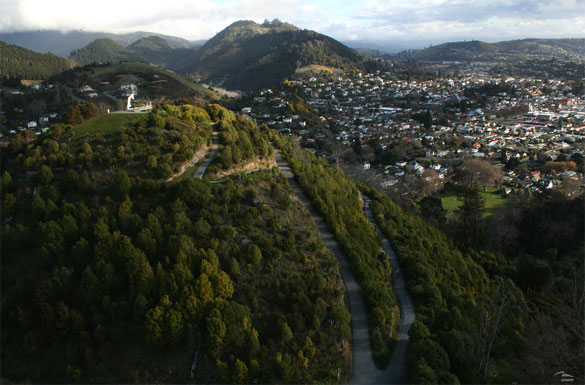 Photo Credit: Murray Neill
If you want to spend your year out being extremely adventurous, New Zealand is the place to go. The country is home to a huge number of exciting places to visit, and you'll really get your adrenaline pumping here if you have a go at skiing, rock-climbing, white-water rafting, whale watching, bungee jumping, caving, kayaking, glacier walking, mountain hiking….
There is a really relaxed vibe in New Zealand and you'll come across several other travellers trying to have a go at as many thrill-seeking activities as possible on their holiday.
Top tip: Bring a variety of clothes – you can be skiing one day and lying on the beach during another part of your holiday.
5) Thailand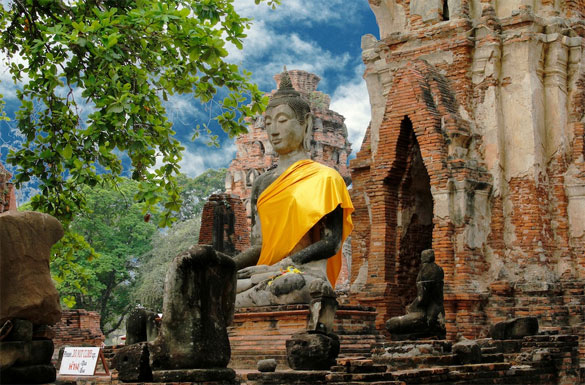 Photo Credit: @Doug88888
Thailand is an obvious choice for many gap year students, but this does not mean it is no less special. There is a reason why so many people keep flocking to the south-east Asian country, and this is because it boasts spectacular beaches, breathtaking turquoise seas, exciting cities and beautiful jungles. It is also the easiest place to organise a holiday that I've ever been to, as backpackers are extremely well catered for.
Indeed, there are travel agents upon travel agents in the main cities and on the islands, all taking tourists to the most popular attractions, so you won't find it hard to get yourself on a trip or travel around the country.
Top tip: Pack lightly when going to Thailand, as you're bound to want to buy so many things when you're there. There are markets galore, selling the likes of clothes, souvenirs, CDs and DVDs, and home furnishings, so it's nearly impossible to not pick up lots of things on holiday here.
Natasha Al-Atassi is a student news writer for luxury student accommodation brand VITA Student, collating the latest industry news about student property in the UK, the Vita Student Brand and information to help those currently at university.