How the Thames can provide a great location for any celebration.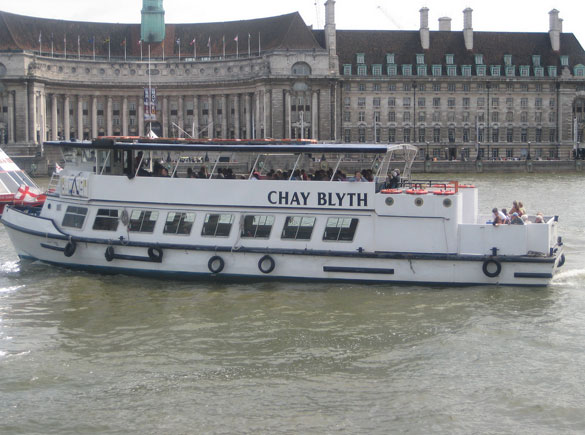 Photo Credit: Andy Roberts
Celebrate In Style With A Thames River Cruise
London's history is intrinsically linked to the River Thames. The Thames is the life blood of the city and provides a unique insight into the city. What better place, therefore, to celebrate an important event, formal or informal, or to host a corporate function, than on Old Father Thames as it makes its way through the sights and sounds of one of the world's greatest cities?
Party Boats
Thames boat hire gives you access to a range of vessels appropriate for a variety of events. Let's say you are planning a party for an important occasion, maybe a landmark birthday, stag/hen night, or graduation party, but you don't want it to be too formal – then Thames party boats could well be the solution. A wide choice of vessels of all sizes all provide facilities for seated or buffet entertaining. Some also come complete with barbecue facilities and all are ideal for a party venue. Another attraction of some of the party boats is the sliding roof – ideal for a warm, balmy evening.
Corporate Boats
If you are hosting a corporate event, then boat hire can ensure the perfect venue for you and your guests. The available boats, in a range of sizes, can cater for a large or small numbers of guests and all provide facilities for buffet and silver service catering, as well as barbecue and bowl food options. With the vessels ranging from modern cruising riverboats, to replica 19th century paddle steamers, whatever your choice, the venue will perfectly complement the unique location of the Thames.
Luxury Boats
For that extra special event, either intimate or extensive, when you want the best possible venue, facilities and standard of service, then a luxury vessel could be the perfect answer. These vessels, in a range of sizes, are the last word in opulence with sumptuous interiors, stylish bars and flexible lay outs, providing style and glamour. Relax in comfort and luxury with a glass or two of champagne as the historic sights of London pass by, before enjoying a seated or buffet meal. An experience like this will remain long in the memory of every one of your guests.
The River
The Thames passes many of London's iconic buildings, such as the Houses of Parliament and the Tower of London, as well as the city's landmark bridges. From the river it is also possible to see St Paul's Cathedral and Westminster Abbey, as well as many other famous landmarks, such as the London Eye.
Jill Davies works as a visitor guide in London and sometimes usesthamesboathire.co.uk as part of her work.