Many people believe that the only way to experience a place is to visit it and see it for yourself, but failing that, you could just watch a great film set in that place. These are some of the best European film locations in Europe, and the movies that made them come to life.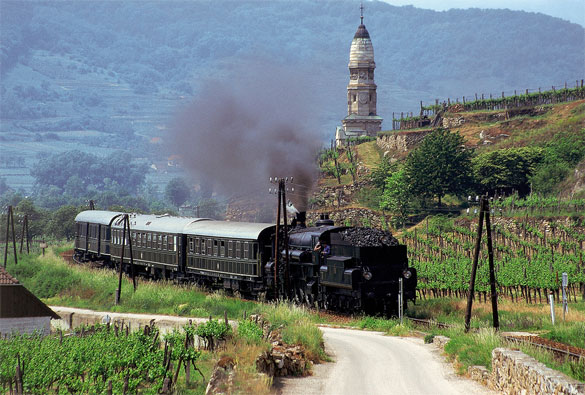 Photo Credit: Simon Pielow
Rome
Gregory Peck and Audrey Hepburn star in the classic Roman Holiday, a film that makes the most of its magnificent setting with scenes taking place at major landmarks such as the Spanish Steps and the Mouth of Truth. If that's all a bit too delightful for you, you might prefer seeing a darker side of Rome in The Talented Mr. Ripley – it's in the Italian capital that Ripley finally murders Freddie in order to become him. Dark though the story may be, locations such as the Piazza Navona make it beautifully compelling.
Paris
It is in the Louvre that the plot for the 2006 blockbuster film The Da Vinci Code begins to unravel, when Robert Langdon is called to a murder scene at the world's most visited museum in Paris. Amelie was also shot largely in Paris, and while it might not feature iconic locations such as The Louvre, its intimate use of Montmartre for much of the quirky and charming film means that many consider it a more genuine representation of the city of love.
London
The UK's capital has been featured in many films over the decades, but there's something about the use of London in James Bond's latest outing, Skyfall, that sets it apart from the competition – perhaps it's the high speed chase through the London Underground that culminates in a Tube crash? It's not just explosions that get the heart racing in London, though – rom coms such as Bridget Jones's Diary, Notting Hill, and Love Actually all wisely use locations around London that allow romance to blossom between their leading characters.
Barcelona
While Barcelona might be generally under-represented in films, Vicky Cristina Barcelona more than makes up for it by treating viewers to fantastic shots of the Spanish city. Although the plot focuses on Vicky and Cristina falling in love with the fictional artist Juan Antonio, it also shows them falling in love with Barcelona itself. From shots of the iconic and unfinished Church of La Sagrada Familia to scenes in Park Güell including the famous salamander statue, the film makes the most of Antoni Gaudi's massive influence on the city and can't help but fuel your desire to see it for yourself in person.
Bruges
Belgium has long been the butt of jokes, considered a 'nowhere place' that you pass through to get to somewhere else. This joking is at the heart of In Bruges, in which it is portrayed as an incredibly boring place that the characters don't want to be in, yet the action is non-stop. It would be hard for any audience to sympathise with Colin Farrell's character's lack of appreciation for Bruges, as the city can't help looking gorgeous in every shot (despite the frequent violence!).
Whether we dream of falling in love on a European holiday or becoming wrapped up in an adventure, these films prove it's always best to do it somewhere with something pretty behind you.
Written by Kat Kraetzer, a blogger who loves to travel.
You may also love reading "A Comprehensive Mykonos Guide"