Rejuvenation is best accomplished with movement, as movement causes change and is a breach against monotony. Hence, you've picked a holiday tour package and settled in making the experience fun.
Apart from 'fun,' wouldn't it be cool to also make it highly educational? Wouldn't learning something new as great as getting somewhere new? If you're chewing over how, below are tips to try: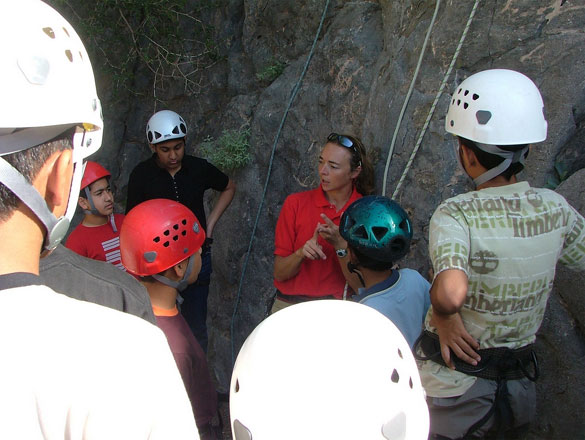 Photo Credit: Rob Gardner
Pre-tour scrutiny – read books about the place, reflect at its history and appreciate its culture, way before you even get there. This might cease to make the tour a surprise; however, it's better to read ahead as this can make the preparations real apt for the destination. Besides, knowing things about the tour cannot compensate against the thrill of being actually there, on immersion.
Don't forget to bring a recording material – a travel journal to jot down, a video-camera or camcorder to record exciting scenes, and camera for capturing moments. However, be a bit cautious in bringing these materials, as you may end up recording everything, without actually enjoying it.
Get your guide fired up – How? By asking questions, of course. Your guide can fill you up with every titbit of information, from the ghosts that roam the castle, to the latest romantic spot in the place.
Make sure you set foot on edifices – whether it's natural, or man-made, as long as it's cleared for safety, prod along. And if you could summon mind-control, make your fear be conquered by that adventurous-self. This way, you can enter those caves despite the bats and spiders; or walk through the ruins of dungeons, despite the apparent goose flesh.
Cover your educational scoop with safety measures – some measures are unique for a certain adventure or tour. Ask about the equipment or the basic implements required for field tours.
List and share your touring tips – you may have discovered a great way to spend while traversing a long road or river ride. Or, you might have your eye on touring under budget. Whatever it is, write it down and post it anywhere your social media account, personal blog-site, or submit it to a travel-and-tour site. What you'd get in exchange are page-viewing-invitations of which you'd learn more tips.
Holiday tours can be very unique. But if you add a bit of interest in every detail, you're evidently going to get more than you spent for.
This article is contributed by Jeff Morgan who is a freelance writer focusing on travel advice. He is also accepting essay orders for students who wanted to buy essays online.