Canada is the second largest country according to the geographical area in which there are lots of attractive places in where anyone want to travel at least one time in his life time. Canada covers a large area including spectacular rocky mountain small fishing villages in Nova Scotia and beautiful lakes and grasslands throughout the country. Canada also belongs some of the most world's beautiful culturally different cities including Vancouver and Toronto. So it is virtually impossible for anyone to travel all of these places in one trip regardless of how much time one has for this trip. Travelling whole Canada is a matter of money also. So it is required to do some research for a beautiful travel in the places which is most attractive by optimizing the travelling cost.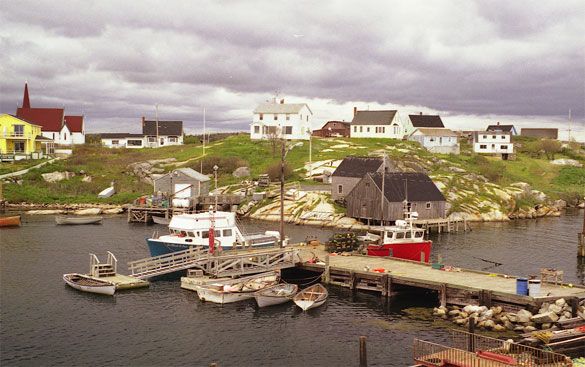 Photo Credit: Jeremy D'Entremont
Before planning in a trip of Canada first anyone have to choose a province while Canada has at least twelve provinces which have attractive places to travel. Among those provinces most well known provinces are Nova Scotia, Ontario, Quebec, and British Columbia. Each of these provinces has some places which are much attractive to sooth ones eye by its environmental beauty. Each province has its own renowned and outstanding hotels in addition to many hotels which have cheap price. As far as if we concern about Toronto there are such motels in where anyone can spend a night with only 60$ to 80$.if any traveler thinks that spending 60$ is too much for a night then he can capture a single bed in hostels only for 30$ per night which are available. In Vancouver province which has its own share of various fashionable hostels. In each of the major places where most of the tourist travels much there is always a place to take rest and spend a night with cheap prices in Canada. If anyone wants he can take an affordable room which are quiet costly like Columbia Hotel or hotel London Guard Motor Inn.
If you're eager to travel vast distances, then flying is the most suitable way to get around the country. It is most expensive. There are other suitable options of taking buses, trains or renting vehicle. Bus connections typically connect the major cities. If you have your own vehicle it will give you much more flexibility.
If you are not willing to take very expensive Canadian foods from various high quality restaurants then there is no need to be worried. In Canada there still have some restaurants in where you can fill up your belly without burning a hole in your wallet. There is another option of taking fast foods but the quality of the fast foods is not up to the level. In small towns there are some chain restaurants and also some local restaurants in where the price of food is quite reasonable.
Niagara Falls is one of the most attractive tourist spot for the people all over the world. Besides some price for parking there is no way to spend a penny to visit this stunning place. Canada offers valuable attractions in museums where one can have a family trip and can spend whole day there.
About the Author: Melissa welsh is a professional writer as well as a blogger. She always tries to explore her content writing skills in various fields such as business, SEO, health, fashion and travel. At the moment she is writing articles about executive jet charter. Follow her on Twitter.