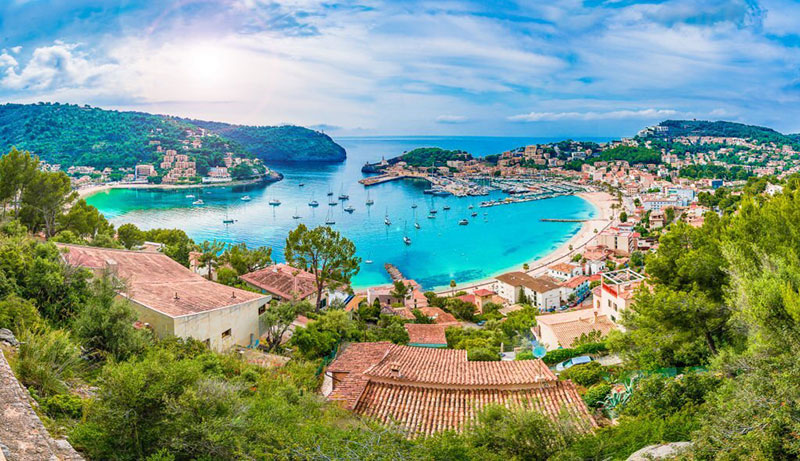 Avoiding The Tourist Areas Of Mallorca: Visiting the area of Mallorca can be the perfect way to enjoy a holiday in the sun. However, it can get crowded as thousands of Brits and others enjoy their holidays. Avoiding the tourist areas can be difficult but it's not completely impossible.
Chances are if you're visiting Mallorca you want to enjoy the crystal clear waters and lovely beaches without being surrounded by noisy fellow travellers. The classic image of the area is of high-rise hotels and packed out resorts, whereas you're probably looking for the perfect relaxing retreat. Here are some of the areas you could consider when looking for non-tourist holidays in Mallorca.
Deia Small Mountain Village
Mountain village of Deia on Mallorca Spain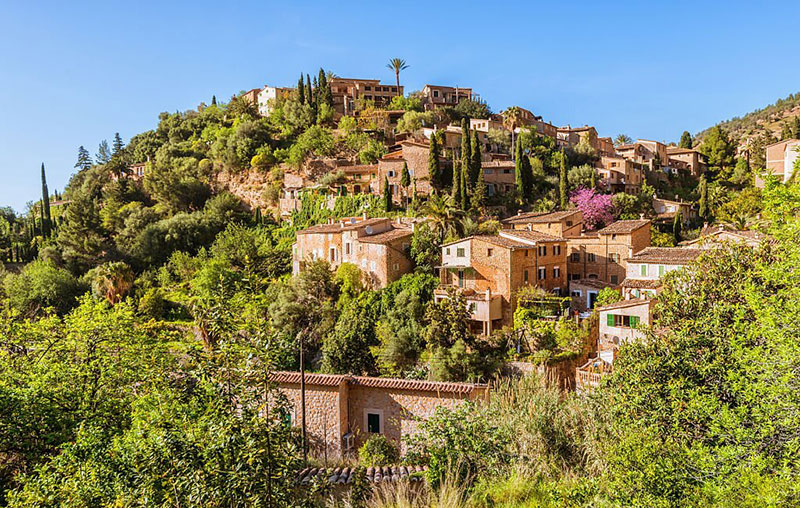 Deia is as pretty as a picture and is a small mountain village. You can enjoy classic Spanish architecture, intimate accommodation and beautiful sunny days. The old church is a beautiful site and the village is a hub for culture lovers and will be packed out with artists and writers basking in the picturesque nature of the area. It's also popular with celebrities and the famous poet Robert Graves has his grave in the local churchyard. It's also a popular area for mountain hikes and strolls.
Fornalutx Prettiest Village in Spain
Village in beautiful scenery of mountains on Mallorca Spain

Fornalutx describes itself as the prettiest village in Spain and it really is a beautiful, secluded retreat. You can access many of Mallorca's beautiful walking trails and it sits stop a valley giving visitors beautiful mountain views. You can enjoy all the delights of the Spanish sun from an intimate and private location. There are acres of olive and orange groves to be admired and you can truly relax and enjoy the traditional Spanish way of life.
Valldemossa
Town of Valldemossa Sunny summer day in Majorca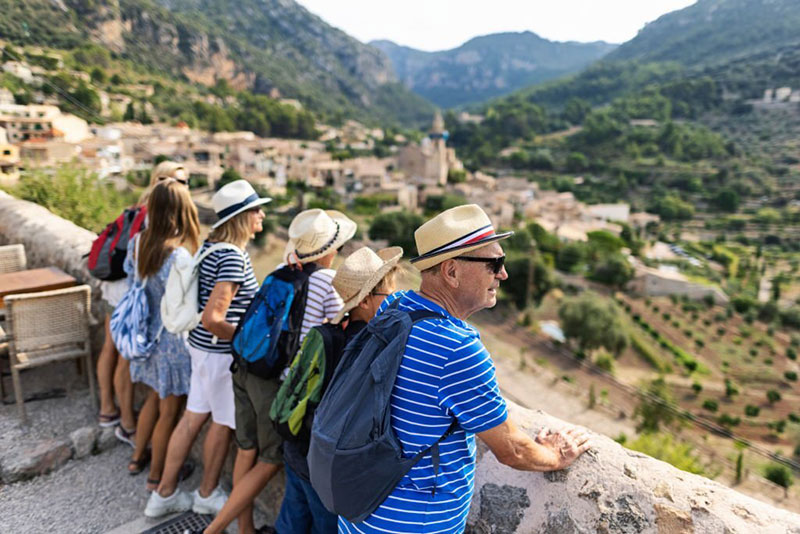 Even if you are staying in some of the larger resorts in mallorca, there are a lot of places you can escape the crowds. Valldemossa is another beautiful village in Mallorca, which is only a short distance from Palma. This means it is slightly more popular than tourists but won't be packed out. It's surrounded by beautiful natural landscapes and forest-covered hills. It's popular with nature lovers and those looking to enjoy the quiet life.
Cala Figuera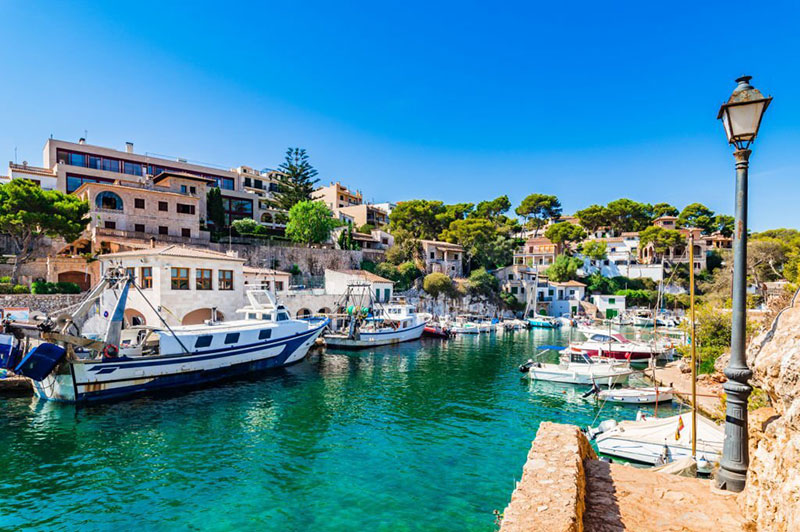 The locals in Cala Figuera call their home 'Little Venice' and it's easy to see why. This working port town is picturesque and quiet, providing the perfect relaxing environment away from the popular tourist areas. It's an area which has managed to avoid the mass commercialisation that's been seen across the rest of the country. It's somewhat of a hidden gem and it's exactly what those looking to avoid the massive tourist spots need. As a working port you can enjoy some of the most traditional and tasty seafood Spain has to offer.
Travelling to Mallorca is a fantastic opportunity and can be a holiday you'll remember for a life time. When you look in brochures you'll probably see endless beaches packed with thousands of tourists but there is much more to the country than that as you can see from the above locations.
Bill Weston is a traveller and writer who has spent several years travelling the world and now writes for Bluebay Resorts. Share your view on "Avoiding The Tourist Areas Of Mallorca" in the comment section below.