License: Image Author Owned
One of the best spots to experience excellent skiing is in Whistler, British Columbia. Exciting slopes, exceptional resorts and an assortment of activities for the whole family bring visitors from all over to enjoy the best winter vacation out there.
There are approximately six resorts in the vicinity of Whistler, each beautiful and comfortable in their own unique way. Whistler also has the major advantage of offering visitors some of the best skiing in Canada – or, for that matter, in North America! Skiing and snowboarding in BC is an unforgettable experience unlike anything you may have tried before. Where you may stay in Whistler and what you may choose to do probably depend on your interests and who you're traveling with, but no matter what, you will easily be able to find a resort that caters to your needs and interests. Plus, each resort offers equipment rentals as well as lessons for first-timers, so whether you're an old pro or a fresh newcomer to the world of winter sports, the Whistler slopes will provide what you need.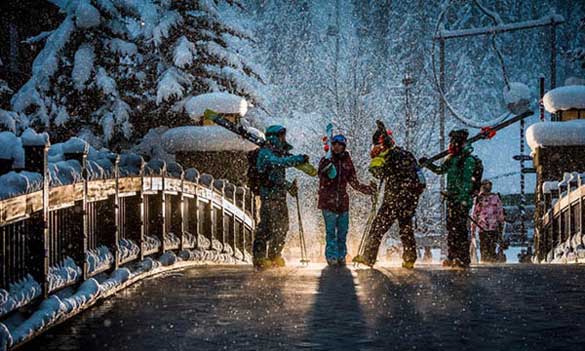 License: Image Author Owned
There are numerous options for your transportation from Vancouver to Whistler. One transportation option available to you is the airport shuttle, which provides service from Vancouver airport to Whistler. To arrange for a shuttle ride to Whistler, make sure you book your trip online to make sure you've secured a seat on the shuttle. There is also bus service from Vancouver to Whistler available that occurs on a regular schedule. Once again, it is always best to purchase tickets and make preparations ahead of time. Or, for the traveler who doesn't mind spending a bit more money, there are flight options available, including small planes and float planes. If you find you are interested in this option, be sure to make your plans and purchase tickets as soon as possible prior to the trip to avoid backlog or not being able to fit your flight into your schedule.
Safe, dependable transportation from Vancouver to Whistler is easily available and simple to book. Take the time to research the best option for you, and you'll ensure that you get to your Whistler vacation with no problems and smooth skiing ahead. Services like Ridebooker can help you ensure that you get to your Whistler vacation on time and in comfort. Enjoy your vacation – Whistler looks forward to seeing you!