The United Kingdom has some of the most diverse and surprising tourist attractions in the whole world.
While a trip to the British Isles may initially conjure up images of bleak landscapes and bad weather – if you scratch beneath the surface and you will find there is a whole lot more to see on your trip.
In fact there are too many things for you to see in a single visit so we've done the hard work for you and picked the five things you simply must see and do while in the United Kingdom.
Science Museum, London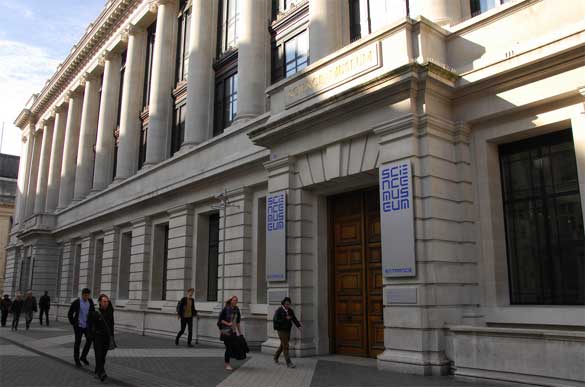 British Science Museum London – Photo Credit: Snapperjack
Most cities you visit will be rammed-packed with museums and art galleries which are great, but they can get in a bit "samey".
Luckily you won't get that feeling when you head to south Kensington to check out the Science Museum. From large scale interactive exhibitions and genuinely mnid-blowing facts and stats, you'll never be bored. Over 4.5 million people visited there in 2011 so they must be doing something right.
Roman baths and pump, Bath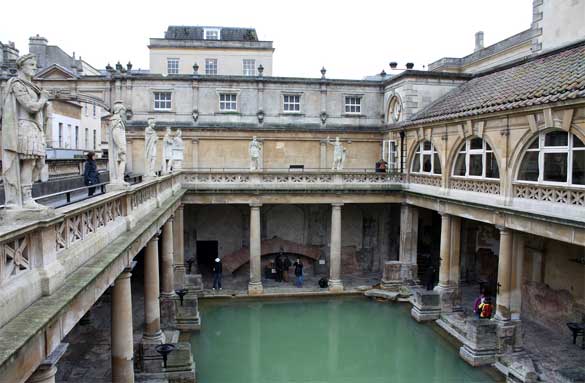 Photo Credit: Ann Lee
Take a step back in time with a trip to the roman baths in Bath. Set below street level, these roman public baths sadly can no longer be used for bathing so you won't be able to experience the hot springs – but you can check out the amazing architecture and historic monuments.
There are four parts to the roman baths; the Sacred Spring, the Roman Temple, the Roman Bath House and the Museum. Along with the Grand Pump Room, a beautiful grade I listed building, the baths attract over a million visitors a year.
Royal Opera House, London

Photo Credit: David Bank
Take a step back in time with a trip to the Royal Opera house. Overlooking the beautiful Covent Garden with its boutique shops (Seven Dials is a retail addict's paradise) and wide range of restaurants and pubs in a quintessentially London setting, the Opera House is something to behold from the outside, before you even take in a single performance.
Edinburgh Castle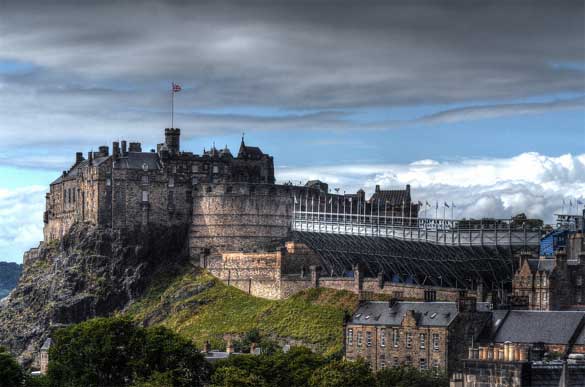 It is difficult to pick out just a single attraction in the gorgeous city of Edinburgh, there is just so much to do.
From the mind-warping Camera Obscuera to the tour of The Scotch Whisky Experience (both on the Royal Mile) there is so much to do in this beautifully historic city with jaw-dropping architecture. A wander around with the occasional dart into a pub for a nip of whiskey is enough to fill a single day alone.
We've gone for the iconic Edinburgh Castle as the standout attraction – it's a beautiful fortress that dominates the Edinburgh skyline atop of Castle Rock.
A location for a castle since the 12th century, this site has been at the heart of many historic conflicts throughout British history.
National Slavery Museum, Liverpool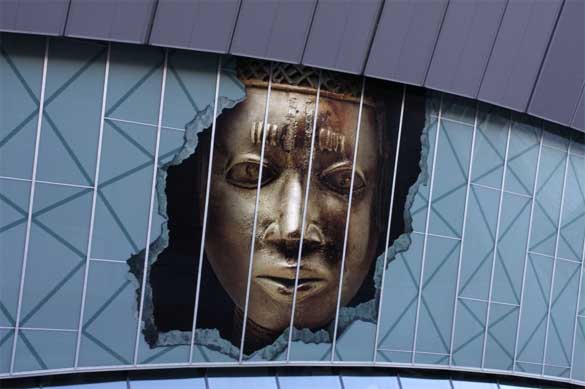 Liverpool ECHO arena gold face – Photo Credit: Jackie & Dennis
Not one of the major museums you will usually be drawn to on your visit to the UK, but the National Slavery Museum tackles a difficult issue with honestly and plenty of information, while also offering a celebration of African culture before the arrival of European invaders on the continent.
Tracing the history of slavery from African natives being taken to American plantations to its legacy in the modern age, this is a must-see.
Peter South – Blogger looking at UK tourist attractions – www.osealeisure.com