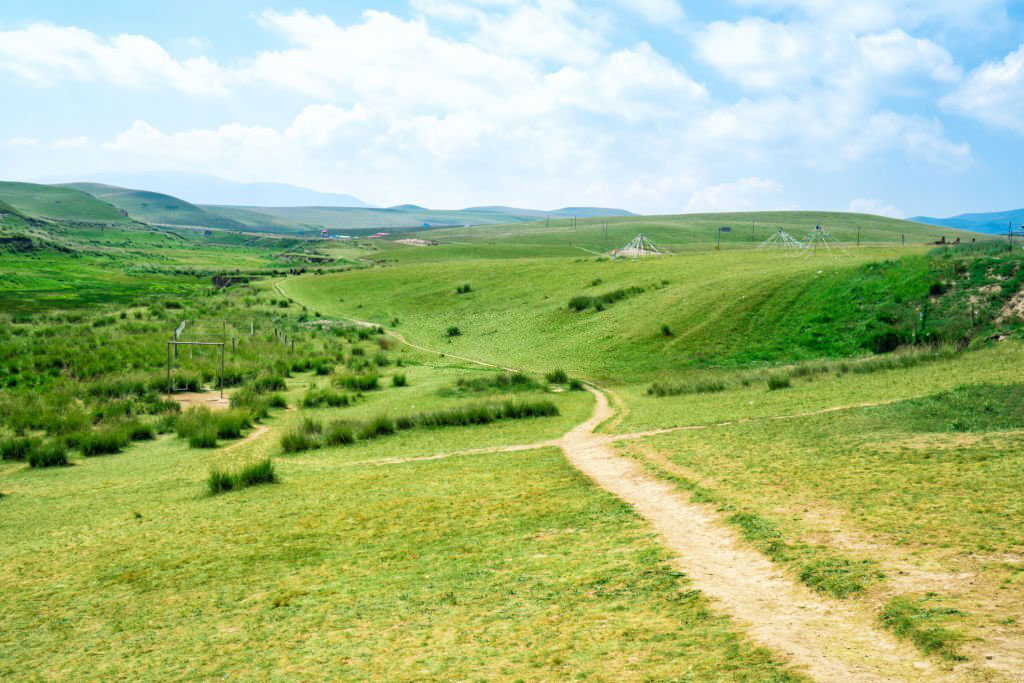 The Jinyintan Grassland lies 5 kilometers west of Xihai Town, Haiyan County, and Haibei Tibetan Autonomous Prefecture. Xining is the capital of Qinghai province in western China and the largest city on the Tibetan Plateau. It consists of the Jintan Grassland and the Yintan Grassland, with the Mapi River and the Halijin River running across them.
The grassland on the northern shore is called Jintan, or Golden Beach because a kind of plum flower of golden color grows there on large scale.
The grassland on the southern shore is called Yintan, or Silver Beach because another kind of plum flower in silvery color grows there.
Wang Luobin, a noted folk singer from West China, gained worldwide acclaim for his song In the Place Faraway, which depicts the mysterious, picturesque Jinyintan Grassland.
Haiyan County, Qinghai
Haiyan County is a county of Qinghai Province, China, located on the northeast shore of Qinghai Lake. It is under the administration of Haibei Tibetan Autonomous Prefecture. It is home to covering 570 km².
Transport: Take a bus from the Xining Long-dis­tance Bus Station to Xihai Town, Haiyan County, or take a bus from Qinghai Lake to the Grassland.
Hope you enjoyed reading please do share your thought in the comment section below.