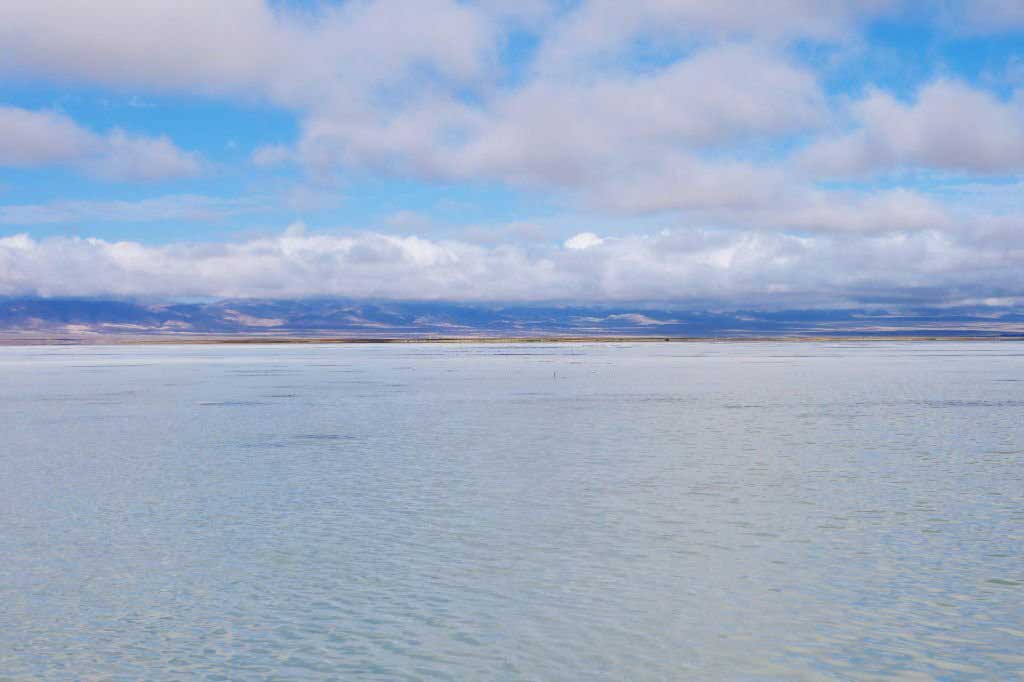 Caka Salt Lake: The lake is located in the Caka Basin east of the Qaidam Basin. It contains natu­ rally crystallized salt of 450 million tons, enough for Chinese people to consume for nearly 100 years. Salt exploitation in Caka Salt Lake began more than 1,000 years ago. The salt is in large pure grains with a good taste. It is sold all over China, and is export­ed to Japan, Nepal and the Middle East.
Modern production lines and ships have been put in operation to mine salt in Caka Lake, and trains run back and forth to carry the salt away. Salt like snowy moun­ tains glitters in glamour by the lakeside.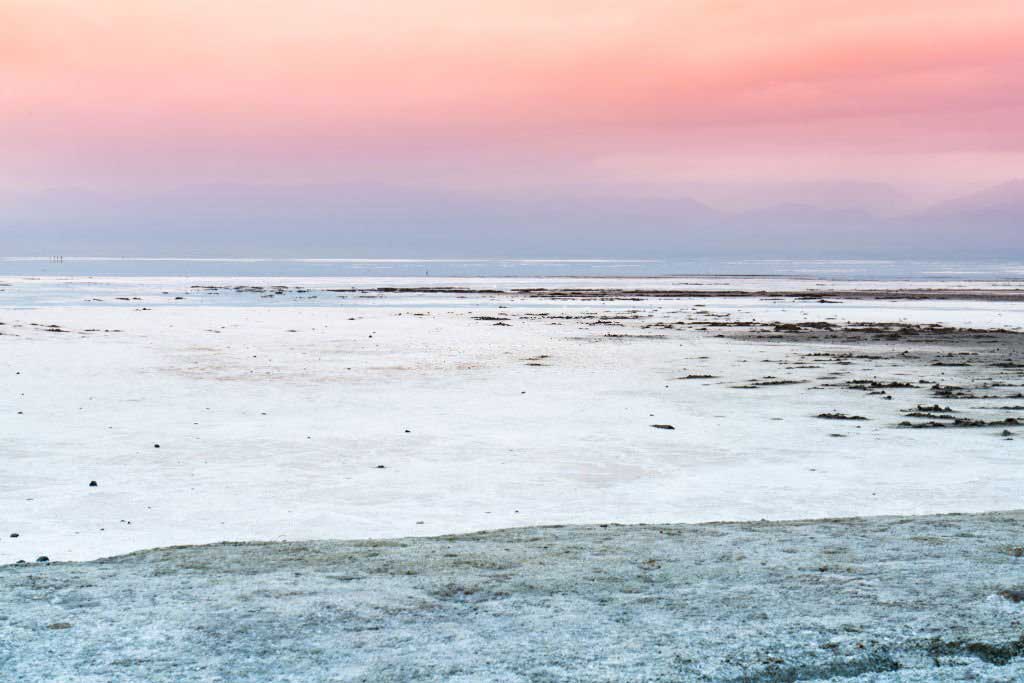 Greater Qaidam Hot Spring: The Greater Oaidam Hot Spring is located in Dakendaban Mountain, 10 kilometers north of Greater Oaidam Town. The hot spring is shrouded in steam as if it were spewing pearls. The water is crystal clear and gathers into a pool nearby. The water temperature is around 80 degrees Celcius. Vapor can be seen from a long distance even in high summer. The spring water contains a large amount of minerals, which can heal skin diseases and arthritis, etc.
Amazing Yadan Forest
The amazing Yadan Forest in the Oaidam Basin covers an area of about 10,000 plus square kilometers. It spreads in Nanbaxian, Huanggualiang and Dafengshan, in the western part of the basin. The part in Nanbaxian and Yiliping are the most stunning. For hundreds of millions of years, wind erosion has loosened sandy rock and salt strata and created many sand dunes.
Strong westerly gales have carved the sand dunes into various shapes which became known as Yadan topography. Looking from a distance, some of the landforms look like galloping horses, some like sails in the wind, and some like ancient castles, all presenting breathtaking views.
Transport: Depart from Xining in the morning, and get at the salt lake at noon. The lake is ac­ cessible by long-distance bus from Xining to Caka, Wulan or Delingha.