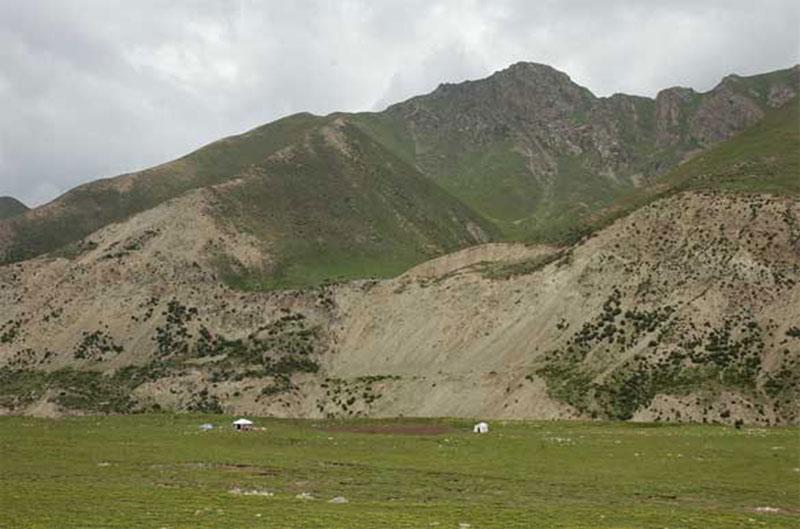 Riyue Mountain in Huangyuan County, Qinghai Province was called Red Mountain in the past because the mountain is covered with red arenyte. Since ancient times, the mountain has been a major gateway from China's heartland to Tibet and the Western Regions. It is also an important geographic demarcation line in China. The natural views on the two sides of the mountain are totally different. On the eastern side, there are villages and farms, whereas on the western side, there is a vast stretch of grassland with herds of sheep and cows.
In A.D.641, Princess Wencheng (625-680) of the Tang Dynasty left her magic Riyue Mirror in the mountain on her way to Tubo, where she was to marry Tubo King Songtsan Gambo. Local people named the mountain Riyue, the Mountain of the Sun and Moon, to commemorate the princess. They also built two pavilions on the mountain-Riting, or the Pavilion of the Sun, and Yueting, or the Pavilion of the Moon.
Transport: Take a bus from the Xining Long-distance Bus Station. It takes about one hour to get to The Mountain.
Hope you enjoyed reading about "Riyue Mountain gateway to Tibet and the Western Regions". Please do share your thought in the comment section below.