Falmouth is a popular seaport with a natural harbour carved into England's scenic southern coast in Cornwall. Cornwall is a beautiful county in the United Kingdom that lies east about 300 miles east and slightly south of London. The warm climate and pristine beaches draw crowds during the warm summer months.
With some strategic planning, it is possible to experience Falmouth with a short stay. Here is a flexible one-day itinerary for visiting Falmouth.
Seafront Walk and Pier
Image Source Wikipedia
Cornwall is situated between the Celtic sea the English Channel. Get a glimpse of the seafront and feel the warm cross-breezes with an early beach promenade that includes the pier. There are shops that feature local crafts and artisans and musicians for experiencing local culture. Get a pastry or a full meal in one of the cafes or restaurants.
Garden Strolls
There are two lovely gardens for a late morning stroll. Both are fairly close together. Take time to visit at least one of these magnificent gardens.
Trebah Gardens is a Cornish ravine garden that offers 26 acres of exotic plants, trees and shrubs. Arched walkways and stone stairs wind through the gardens. Choose a short walk or consider going all the way to the beach for the afternoon.
Glendurgan Gardens is a National Trust Garden. It is three valleys of trees and flowers. Walk the coastal path to the village of Durgan where there is a secluded beach and a small restaurant.
Falmouth Beaches
If a bit of a busier beach sounds more enticing, skip the garden beaches and head to one of the other beaches around Falmouth. There are several to choose from.
Maenporth Beach is a clean sandy cove about two miles from town centre. Enjoy beach and water sports-related activities from sunbathing to scuba diving. For those who want to keep strolling, the coastal walking is superb here, leading to the Helford River area.
Maenporth Beach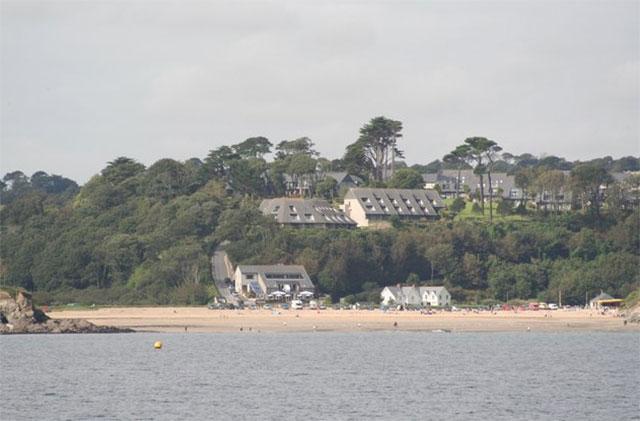 Image Source Wikipedia
Swanpool Beach adjoins a lake nature reserve with a mixture of salt and fresh water. The sandy beach is great for lounging. For more action, there is a water sports centre that offers sailing, windsurfing or kayaking.
Castles and Museums
A late afternoon visit to a castle or museum is next on the agenda. Pendennis Castle is a must see. The Falmouth Art Gallery is nearby, making it possible to experience both in the afternoon.
The castle is 450 years old and full of tales in history. Visitors can experience the sights and sounds of 50 years of history with hands-on activities.
A trip to the Falmouth Art Gallery is a peaceful way to wind down the day. Tucked away in the upstairs above the library and town hall, there is plenty of interesting art to view, including Pre-Raphaelites and local art.
Pendennis Castle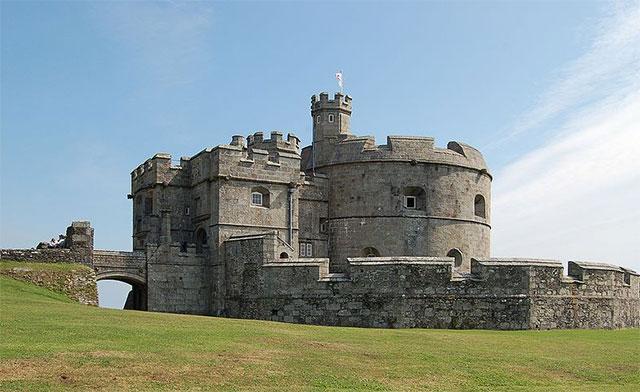 Image Source Wikipedia
Falmouth Nightlife
Ending the day in Falmouth at the Phoenix Falmouth Cinema gives a variety of night-time options in one spot.The luxurious seating is comfortable with armchairs and sofas.There are side tables,a popcorn stand and full service restaurant and bar. The multi-screen cinema will be sure to have a movie for everyone.
There is much to see and do around this large seaport town in Cornwall. Let this one-day excursion serve as enticement to return again to Falmouth.
Isaac writes for Falmouth.co.uk the official website promoting the Cornish seaside town of Falmouth. For help finding Falmouth self-catering accommodation, places to eat
You may also love reading "What To Consider When You Visit Siberia"