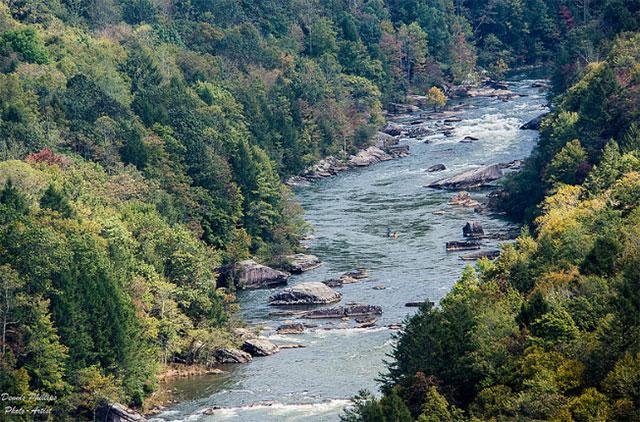 Gauley River white water – Photo Credit: Dr Dapper
White river rafting is something everyone should try at least once in their lives. It's an adrenaline rush of an adventure; a way to see the outdoors differently; it's a way to get some exercise and get wet. The trick is to find a good river where you can scope out the different areas and find a section with a difficulty you're comfortable with. Some want to dive right in and take on strong currents while others want to experience the "lazy river" of white river rafting (that hardly exists). Experiencing the thrill of rafting down a river in the middle of the wilderness is an adventure that is hard to match
That's why so many people choose to have their first experience on the Gauley River in West Virginia.  It's got a number of different sections, some are rougher and steeper than others. It's a place where you can stay the night for some outdoor fun. And best of all, it's just a beautiful place to visit.
Sections of Gauley
The upper level of the river isn't for the faint of heart. Upper Gauley is steep and intense. It's known for its six different rapids, all of which will get the adrenaline flowing and put your skills to the test. If you're a first-time rafter, you're much better off taking the Lower Gauley, which is still a challenge, but a more manageable one. Or, simply take the Summer Gauley, where it's safe to raft alone (with, of course, a well-trained staff to make sure you're safe).
Upper Gauley River Whitewater Rafting – Photo Credit: Freewheeler2go
Nights at the Gauley
After a day of hard play, the last thing you're going to want to do is take a lengthy trip home – so why not stay? There are plenty of places around the river where you can enjoy the sounds of the rapids, grab some food, and enjoy a night under the stars in a tent. There are private spots so you and your friends can have a good time around a fire and recover from the rough waters of the day.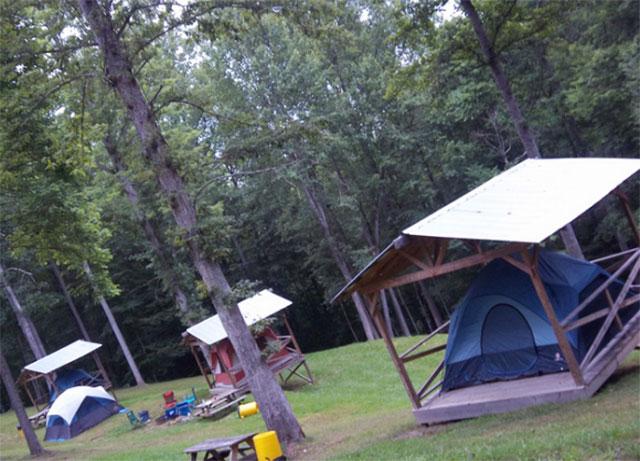 Photo Credit: Jtemplerobinson
Other Recreation
Of course, Gauley River is known for its white water rafting, but that's not all it has to offer. Hiking, angling, and hunting all along the wilderness of the river appeal to nature enthusiasts everywhere. The surrounding forests are lush and rife with wildlife, including some endangered flora. Don't forget a camera! Or, if you're there in the autumn and looking for a different kind of adventure, see the river from a totally different angle by taking a zipline or a guided bike tour. All the while, enjoy watching the wildlife – deer, bears, birds, fish and more!
I hope you are encouraged to get out on the river and try out rafting. There are great adventures to be had in West Virginia and the Gauley River is only one of many attractions that you must visit. If you're feeling particularly adventures I challenge you to go out into the wilderness and find your own unique experiences. Either way, make sure you stay safe and have fun.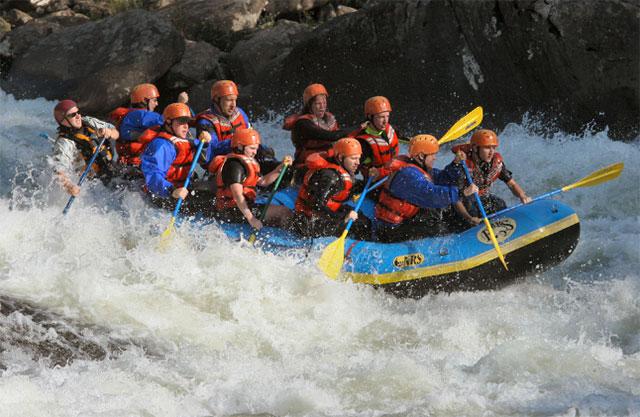 Photo Credit: James Sullivan
Tony is an avid rafter who enjoys sharing some the tips he has pickd up while on various rivers around the USA