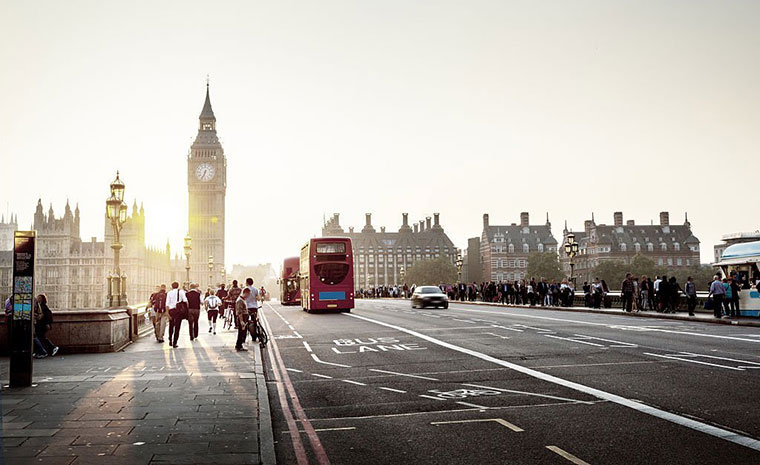 Top 5 Autumn Walks In London: London is a great city to visit all year round, but in autumn the capital really comes alive with a list of cultural events as long as your arm. Film festivals and food fairs dominate the scene, while the city's picturesque parks take on a golden aura as the leaves begin to change colour.
Holborn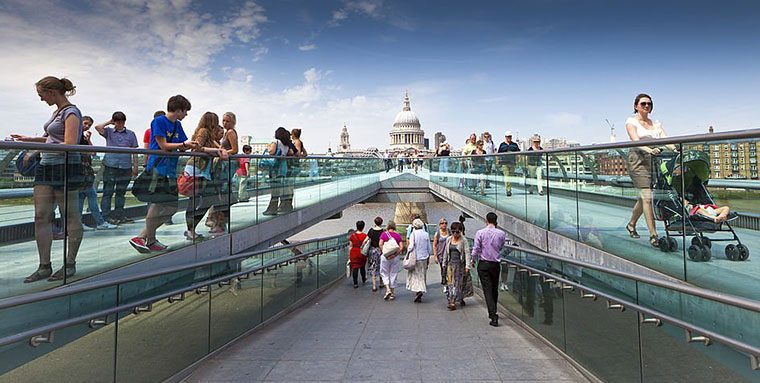 Perfect for Halloween, Time Out Magazine calls this walk around Holborn a 'supernatural safari'. The hour long wander starts at Holborn Viaduct and takes in Bear Alley, a road which is rumoured to be haunted by ghostly bears who lingered long after the baiting rings were removed and rounds up at the Old Bailey, one of Britain's most notorious courts of law.
South Bank
The Westward walk from Tower Bridge to Lambeth Palace is a great stroll for sightseeing on a clear autumn day. After passing the HMS Belfast navy ship, you should duck into the Grade II listed Hay's Galleria shopping centre and continue along Tooley Street: home to the London Dungeon. There are some great tourist attractions here, including foodie favourite Borough Market and the macabre Old Operating Theatre Museum. Other sights to see include Southwark Cathedral, the replica of Sir Francis Drake's boat The Golden Hinde, and Shakespeare's Globe Theatre.
Wimbledon
In summer this pretty suburb is known for its tennis and strawberries, but in autumn it's simply a great place to discover on its own merit. The best walk is a 45 minute long trail from the shopping centre to Tooting Broadway tube station.
The walk takes in the Victorian style South Park Gardens, which were recently restored to their former glory, and the Shree Ghanapathy Hindu Temple, home to colourful year round events. After that it's time to get back to nature, heading into the recreation ground and across the River Wandle into the Wandle Meadow Nature Reserve, which eventually leads you into Tooting High Street.
Richmond Park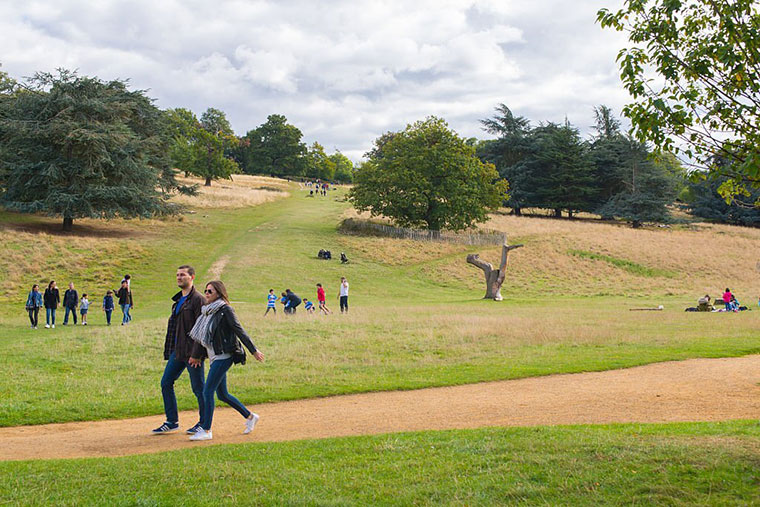 At three times the size of New York's Central Park, Richmond Park can hardly be called a hidden gem. Starting at Richmond Gate and heading right you'll soon hit Pembroke Lodge, where you can relax with a nice cuppa in the tea room. Henry VIII's mound is worth climbing, as you get an excellent view straight over to St Paul's Cathedral. Try to avoid bumping into the park's most famous residents: the deer. Autumn is mating season, so although you might be tempted to wander over to them ala Fenton, it's best to keep a distance of at least 100 metres.
Hampstead Heath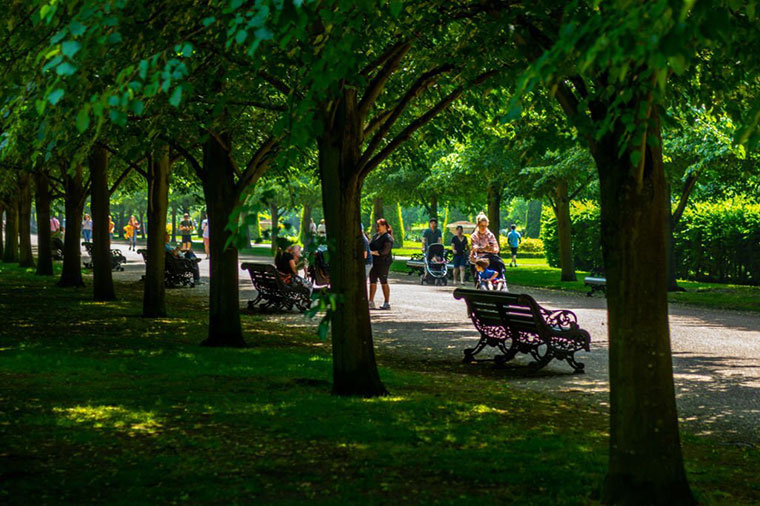 One of Clive Anderson's favourite walking spots, Hampstead Heath is a taste of the countryside in the big city. You can easily lose yourself on a ramble, or if you're really organised, you can download directions for a circular walking route first.
After leaving the train station you'll spot some interesting architecture, including No. 2 Willow Road: one of the most famous modernist homes in Britain. Walk along the sides of the famous Hampstead Ponds, pop into Kenwood House (known as the finest 18th Century country manor), wander through the woods, and finish off with some good old fashioned pub grub on Hampstead High Street.
Where to stay
If you stay in a central location such as the Marble Arch Hotel, you can enjoy the best of both worlds, spending more time sightseeing and less time navigating public transport. Shops and theatres are nearby, and you can easily get out and enjoy the peace and quiet by embarking on one of these top five London walks.
Where are your favourite spots in London to enjoy the change of season?
Paul Rennison is a travel blogger and hotel reviewer who loves writing about staycations in Britain and enjoys luxury hotel stays. Hope you love reading "Top 5 Autumn Walks In London", please share your thought in the comment section below.