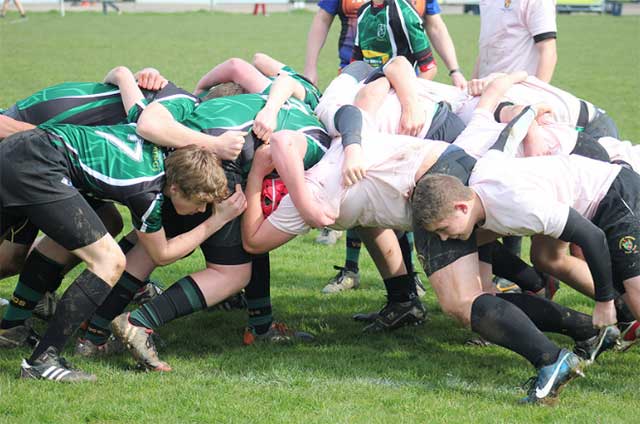 Photo Credit: Neil Dobson
It may not be the obvious choice for a holiday or vacation away, but a sports tour holiday includes all the best aspects of the best vacations, along with seeing some of the best sports people on the planet. Use of the tips below to get the best from your next sports tour vacation.
What you want from your holiday?
You need to do a lot of planning before you book any type of holiday. If you are thinking about a sports tour, then the individual sport will dictate which places in the world you will visit. The sporting event will be your primary focus, but you should also bear in mind the place you will visit the things you can get from it. Many of the great sporting venues in the world are in fantastic locations, so you should plan your holiday to include as many visits as you can to the surrounding areas and to take in the local culture.
Do lots of searches online to find out what is available in the area you are staying. It is more than likely that there are many things to see and do that will be immediately obvious.
Many sports tours are offered by operators as a package deal. This is simply because the majority specialise in this area and can provide you with the best aspects of the flights, accommodation and great seating at the sporting venue. Firstly, research and contact some of these sports tour operators and find out what the best deals they can offer you. It is then a good idea to do the research online to see how much individual flights and accommodation will cost you. If you find you can do it for less, contact the operator and see if you can get a better deal. This may not always be the case, but there is no harm in haggling a little.
It is also an idea to be flexible with the times of your holiday. If your holiday is wrapped around a sports event, then the leeway at times you can take may be limited. However, you can still be flexible in the time of day you can set off and within a few days period. Also, the more notice you give your travel operator the more light with a better deal you will get.
Family travel
If you are thinking of travelling with your whole family, then there may be more considerations than if you just travel alone. This is where package holiday deals come into their own, as they can more easily accommodate members of the family and will take the headache out of all the arranging booking. Make sure you give the holiday operators much details about who will be travelling with you as possible. This will enable them to give you a better choice.
If you can, give yourself a few days in your destination either side of the sporting event. This will give you time to explore the surrounding areas and take in the local culture. The focus should be the sporting event, but travel abroad does widen your view of the world, to explore as much as you possibly can while you are there.
Make sure you take all the items that you think you will possibly need in all scenarios with you. This doesn't mean taking everything from your house on holiday with you, just the bare essentials that you can do without. These include spare batteries, charges for abroad, spare clothing, small first aid kit and toiletries. Make a list of everything you may need, but build on the list over time, as you will be able to think of everything at once.
It is also good idea to make copies of any important documents that you may take with you. Photocopy your passport and give any copies to a family member or close friend. Also make sure you leave a contact number and e-mail address so people can contact you.
Travel of any kind can be very rewarding and a sports tour included in a vacation can be one of the most exciting holidays away you can experience. If you are lucky enough to take in a world-class event, such as a World Cup final, it can leave you with a lifetime of memories which will leave you wanting for more.
Guy Hayes has worked in many capacities in the travel industry for over a decade specialising in general holiday packages to rugby tours.