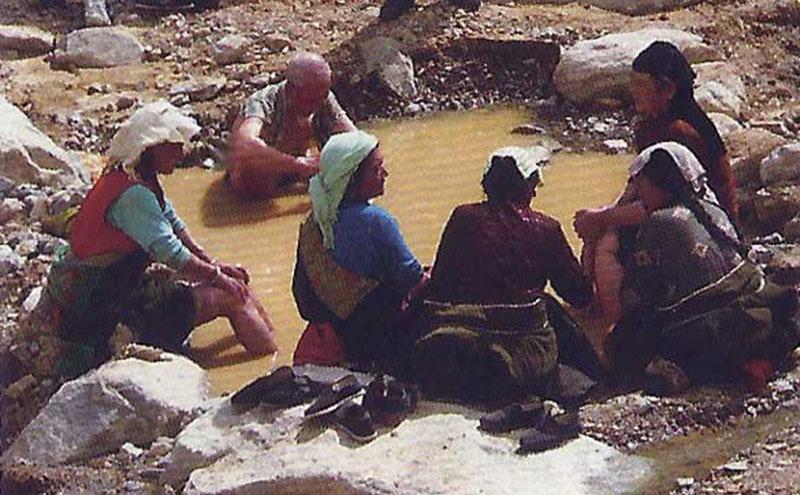 Zhacang Hot Springs Spa: The spa in Guide County, 125 kilome­ters from downtown Xining, covers an area of 1,800 square meters. The water temperature of its 27 springs is as high 93 degrees Celsius. The spring water, rich in silicic acid, metaboric acid, fluorine, lithium, strontium, radium and other microelements, is of con­siderable medical value. People have been taking baths in the spring water to treat dis­ eases since the early Ming Dynasty more than 600 years ago.
Xining
Xining alternatively known as Sining, is the capital of Qinghai province in western China and the largest city on the Tibetan Plateau.
The city was a commercial hub along the Northern Silk Road's Hexi Corridor for over 2000 years, and was a stronghold of the Han, Sui, Tang, and Song dynasties' resistance against nomadic attacks from the west. Although long a part of Gansu province, Xining was added to Qinghai in 1928. Xining holds sites of religious significance to Muslims and Buddhists, including the Dongguan Mosque and Ta'er Monastery. The city lies in the Huangshui River valley, and owing to its high altitude, has a cool climate on the borderline between cool semi-arid and dry winter humid continental.
Transport: The spa is 10 kilometers from the county seat of Guide.One can get there by bus from the Xining Long-distance Bus Station to Guide County.
Hope you enjoyed reading about "Zhacang Hot Springs Spa". Please do share your thought in the comment section below.
Other related topics you may love reading Tibetan Medicine Museum of China