The Youning Temple is located at the southern foot of Longwang Mountain, 35 kilometers from the county seat of Huzhu. Built in the 32nd year (1604) under the reign of Emperor Wanli of the Ming Dynasty, the temple was originally named Guolong. It reached its prime under the reign of Em­ peror Kangxi (1661-1722) of the Qing Dynasty, when it was honored as "Mother of All Temples in Huangbei." In 1732, Emperor Yongzheng bestowed the temple its present name, "Youning," which literally means "blessing stability."
The temple used to have 22 living Buddha, among whom Zhangjia, Tuguan and Songbu were three renowned living Buddha of the Tibetan Buddhism. The temple is recognized as a sacred Buddhism research center. Major Buddhism rituals are held four times a year, in the 1st, 4th, 6th and 8th month according to the lunar calendar, when the temple is packed with disciples and visitors.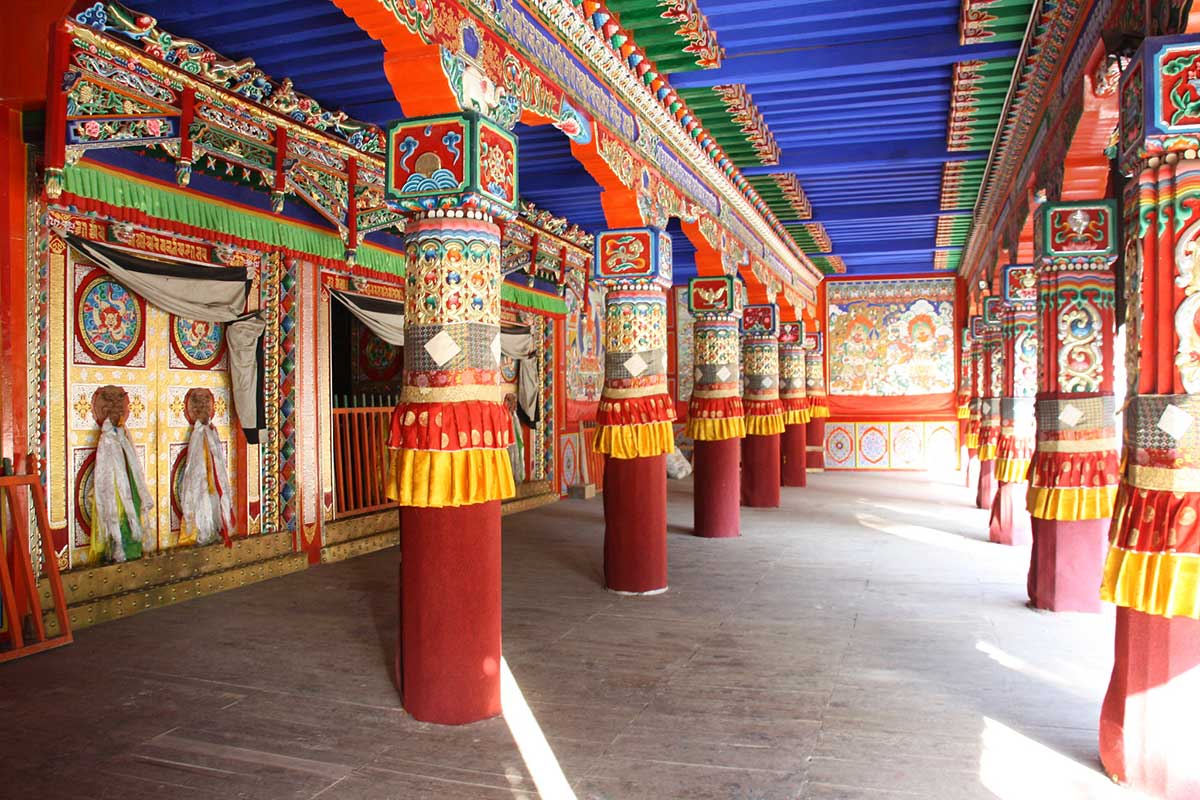 Transport: Take a bus from Xining to the temple, or take a bus from Ping'anto Wushi-xiang, and then transfer from Wushixiang to the destination.
Longwang Mountain
Longwang Mountain at the head of Huangpu River (Changtan Village). Longwang Mountain Nature Reserve in Anji County of Huzhou is one of the Best Tourist Attractions and Top Things to Do when travel to Huzhou, it introduces the main scenic spots, entrance tickets booking, The best time to visit, How to Get there, the highlights, facts, history, photos, visiting routes, travel tips, travel maps of Longwang Mountain Nature Reserve in Anji County of Huzhou
Hope you love reading "Youning Temple "Blessing Stability" of Longwang Mountain, Huzhu". Share your view in the comment section below.