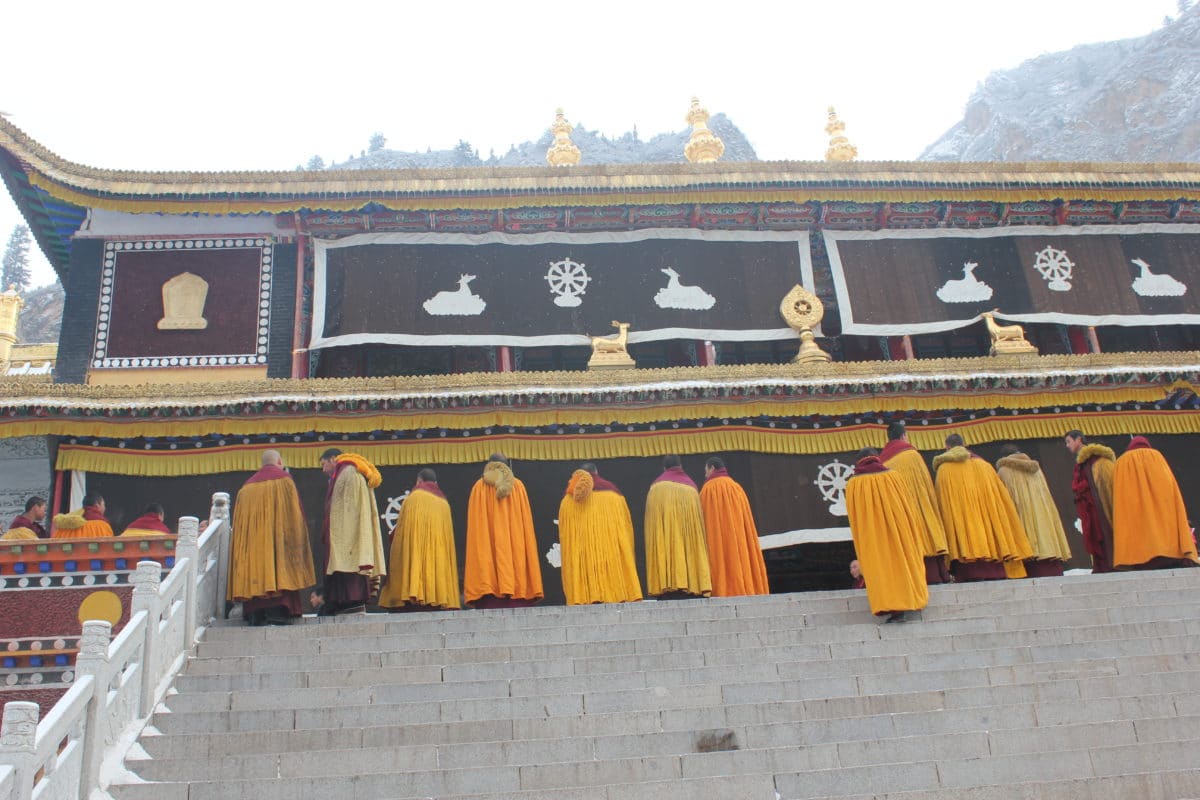 The Martsang Drak Monastery is located on the north­ern bank of the Huangshui River, Huzhu County, 25 kilometers from Xining. A key historical site under provincial protection, the monastery boasts cultural relics from the Song Dynasty. The Martsang Drak Mon­astery was first built in the late 10th century. The main hall of the monastery stands on a hill, with the beams set in holes chiseled out of rocky cliffs. The building looks like as if it were hanging in the air. It has three stories.
The highest one is for worshipping the Buddha, which houses the statue of Gongba­ raosai, forerunner in the later development stage of Tibetan Buddhism. The middle one is for keeping scriptures, and the lower one serves dormitories of the monks. West of the main hall is a stone grotto, which shelters a stone statute of Jingang Buddha. For this, the monastery is also called the Jingangya monastery.
Huangshui River
The Huangshui River or Huang Shui is a river in Qinghai and Gansu, China. The river is a left tributary of the Yellow River and its total length is 374 km (232 mi) with a basin area of 3,200 km2 (1,200 sq mi).
The Huangshui River is also referred to simply as Huang River in China. The river was formerly romanized as the Hwong-Choui. In Amdo Tibetan, the Huangshui is known as the Tsong Chu. The Huangshui River valley has long been important as a route between Chinese, Tibetan, and Mongolian cultures.
Transport: Take a bus from Xining, or take a taxi or a chartered bus.
Hope you love reading "Martsang Drak Monastery on the bank of Huangshui River, Huzhu". Share your view in the comment section below.