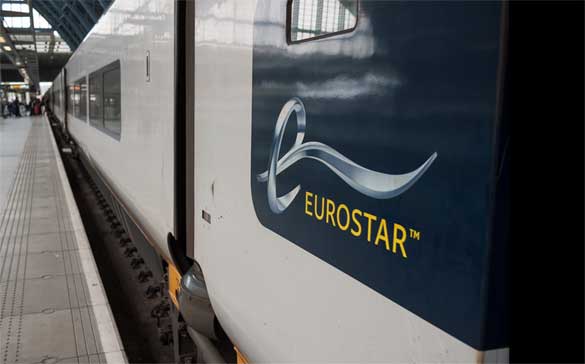 Photo © ken_davis
For many people, the journey can be one of the best parts of their holiday, especially when they travel using long distance trains. European train travel is one of the most popular ways of starting a holiday, with competitive prices and comfort compared to planes and driving making services like the Eurostar consistently popular.
Eurostar
Eurostar have recently announced that their services will now include direct lines from London to Avignon, Lyon, and Aix-en-Provence in the South of France. Trains will be tested in May and June 2013, and will build on existing services to Paris and Lille – passengers returning from the South of France will have to stop off at Lille for passport checks, though. So, what are the advantages of train travel? Primarily, train travel allows you to avoid the airports, and enjoy comfort on board carriages. Eurostar have invested around £700 million on their carriages in the past few years, making it one of the best ways to see France, and are also planning to extend high speed lines to Germany and the Netherlands. Passengers can enjoy high speed Wi Fi, food and drink, video on demand, local area networks, and large carriages for stretching out. The appeal of a long distance train journey in comfort can be linked to the romance of the Orient Express and the Trans-Siberian Railway, but updated for a digital environment where passengers enjoy their own entertainment, while being able to take in views from a carriage. Compared to a long flight and connections, a single direct train from London to the South of France consequently has many advantages.
Easier on the Budget
Services are also relatively inexpensive compared to flights and tax payments, with Eurostar trains costing around £99 for London to Lyon, and £109 for Avignon to Aix-en-Provence. Other high speed trains offer a similar quality of service, with Frances Train Bleu routes allowing you to travel from Paris to Cannes and Nice in styles. The Train a Grande Vitesse high speed trains, which can hit 186 mph, also offer cafe bars, drop down tables for laptops, and spacious carriages.
All Aboard!
When you do get to the end of your destination, the locations connected by Eurostar and other services are well worth the journey. Lyon is a busy city that's home to the Fete des Lumieres, as well as a UNESCO listed historical quarter. By comparison, Avignon is one of the best preserved medieval cities in France, while Aix-en-Provence is an ideal starting point for exploring Provence and its small villages and holiday cottages. Alternatively, you may want to invest in a long term Eurail or Inter-Rail pass, where you can travel across multiple countries and use unlimited train travel on select days; doing so allows you a safe and relatively inexpensive way of getting around Europe.
Chris G is an experienced traveller and lover of holidays whenever possible. His travel plans this year are mainly in Europe and the next destination planned is a stop a lovely cottage in Normandy.