Without any prior planning, getting a connection journey from Heathrow To Gatwick won't be the best experience. You should ensure that you are well prepared and know the exact steps in place. In this article you will find what the best plan of action is to ensure an easy and smooth connection flight.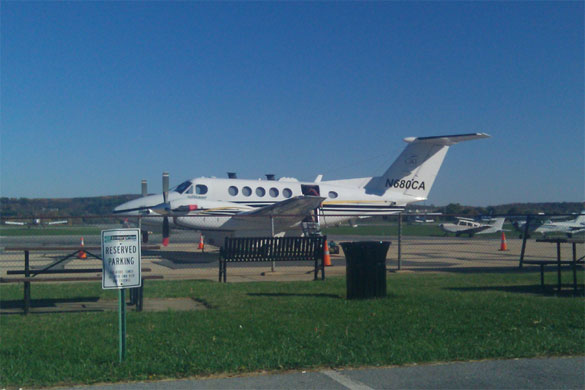 Photo Credit: David Bruce Jr.
Have Pre Arranged Transport
One of the most reliable forms of transport are taxis if you pre book them. That's because you can arrange a time, a date, a price and a location. When you pre-book your taxi make sure you tell them all the specifications such as how much luggage you will have, the amount of people travelling and what time you need picking up. This will increase the likelihood of everything going well.
Call The Taxi Upon Arrival
To guarantee everything is in place you should make sure that as soon as you get off the plane you call the taxi. It would be well advised to actually be one of the first ones off the plane as it can take a while for things such as security, baggage and immigration. Once you've got through all that it's likely your taxi will be waiting to take you to Gatwick.
Let The Driver Know About Flight Times
You should always confirm that the driver knows about your flight time and that there is no delay in going about it. This is so they can be prepared to help you and ensure that you arrive at the right gate at the right time, with your entire luggage intact.
Avoid Busy Times
If it can't be helped always try and be sensible about the times you book and how that might affect your journey. Many transfers from Heathrow To Gatwick travel by the M25 motorway and will often take a lot longer in busy periods. In this instance it might be better to actually take a different route and ask the driver if that is a better option. Remember experienced firms have done this plenty of times and won't have a problem changing their route if it's going to benefit you.
Leave Plenty Of Time Between The First And Second Flight
It has been advised by many people to actually leave a minimum of 4 hours before your next flight. This is the optimal amount of time to get things in place and ensure that you are stress free. One of the last things you want to do is leave it to the last minute and find out that you're not going to make it on time. Always plan in advance, in these situations it's better to be early and wait around, rather than rush towards the end.
These are a few of the ways you can have a relaxing and enjoyable connection between the two airports. It might take a bit of getting used to at first, but if you have the correct procedures in place, everything will come together. Be safe and remember to have a great flight!
Provided by Sohail Ali from Beaumont Windsor Taxi. Sohail gives useful tips and advice for Heathrow to Gatwick transportation.