Everybody needs a vacation time and again, so it makes sense to rent a home on the peaceful shore. Monterey vacation rentals are ideal for couples looking to get away from the hustle and bustle of the city. Monterey is a common stop for travelers taking road trips between Los Angeles and San Francisco, but it also offers some of its own charm.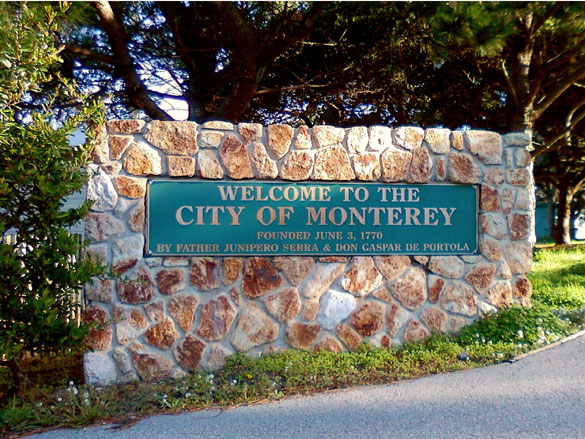 License: Creative Commons image source
Picturesque
One of the biggest draws to Monterey is the fact that it is so picturesque. The surf of the Pacific Ocean and the bark of the sea lions can be heard from homes along the coast. Visitors can spot sea otters and other marine wildlife from the shore without ever picking up a pair of binoculars. The Monterey Bay Aquarium takes advantage of its surroundings to present users with information about the marine life around it with kelp forest and open sea exhibits.
History
The history of Monterey is extensive. It was one of the first state capitals of California and still offers many of the historic buildings. Founded in 1770, Monterey began as a Spanish military base. There are plenty of historical museums that will capture the attention of visitors, including the Museum of Art. This building houses four galleries in addition to a view of the bay.
Novels
There are many things to see and do in Monterey that make it such a big attraction. Those familiar with the literary world will recognize Monterey from several John Steinbeck novels. Several icons from the novels are located throughout the town, including Cannery Row. It would be a shame to forget about Monterey's boutiques and shopping centers. This city is a great place to find imports, artwork, textiles and souvenirs.
Food
A few dishes make Monterey's food stand out among other California cities. No visit to the city would be complete without a fresh artichoke, boiled or grilled and placed in soup or on top of a pizza. Bread bowls full of hot clam chowder, abalone and calamari are the most popular seafood dishes in the area. In the same vein, wine is another fine delicacy. The city has several well-known vineyards and tasting rooms. Many of them are within walking distance of rentals.
Beach
Couples in Monterey can frolic on the beach, eat at fine restaurants and visit local museums. Some may find that their vacation has helped to rekindle the relationship between them. With the simple charm of feeling like home again, Monterey vacation rentals offer more than any hotel.
Heather B is an avid traveler and loves to share her experiences and suggestions with others.