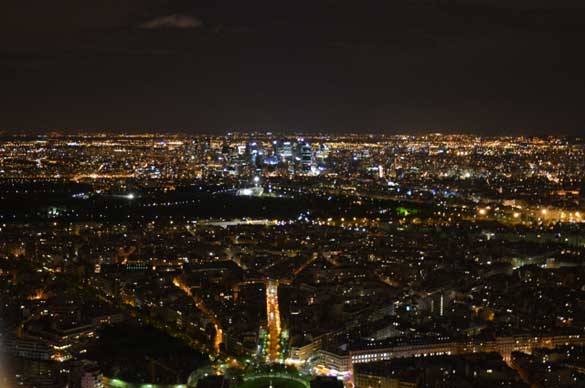 Image courtesy of Smart photo stock
If you are looking for the perfect France vacation getaway, forget about Paris and head to Strasbourg. Known as the capital of European institutions and the home of some of the most scenic historic villages in France, this city is an irresistible spot for a vacation getaway. Not only is the scenery amazing, but there are many places lie down and relax as well as enjoy unique, traditional French cuisine. Strasbourg has something to offer for everyone.
Located near the German border, Strasbourg is a large metropolitan area with roughly half a million inhabitants. It is the ninth largest city in France. The city hosts a large number of important European institutions to include the European Parliament, the Council of Europe, Eurocorps, the International Institute of Human Rights, and many others. The primary language spoken in Strasbourg is French. However, German can often be heard on the streets especially in areas around the Strasbourg Cathedral. The city can be reached by air, train, car, or bus.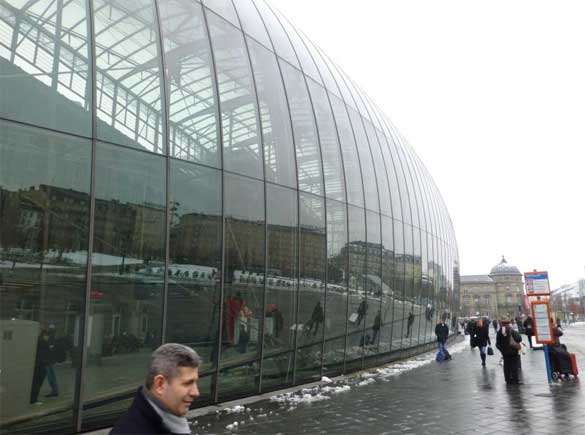 Photo Credit: Iain Henderson
What to See and Do
You can easily explore the entire city in a few days either on foot or bicycle. It is a popular tourist destination mainly due to the city center which is pedestrian-friendly and beautifully preserved. Located on Place de la Cathedrale, the city's main tourist office sells themed, self-guided walking tours to view the town's Middle Ages, Renaissance, or Modern and Contemporary attractions. One the most famous attractions in the city is the sandstone Gothic Cathedral which is famous for its astronomical clock. Another popular spot is the Petite-France district which offers a medieval cityscape of Rhineland white and black timber-framed buildings. The main districts for visitors in Strasbourg include Grand Ile and Petite France.
Besides architectural attractions, there are also many cultural events as well. There are also many museums that are worth visiting as well as concerts, ballet, operas, and a whole lot more. It is also perfect city for those who enjoy bicycling especially in and around the city center. The locals are very friendly and welcome all visitors.

Strasbourg, France – Amazing number of cravings- Photo Credit: Barry Relf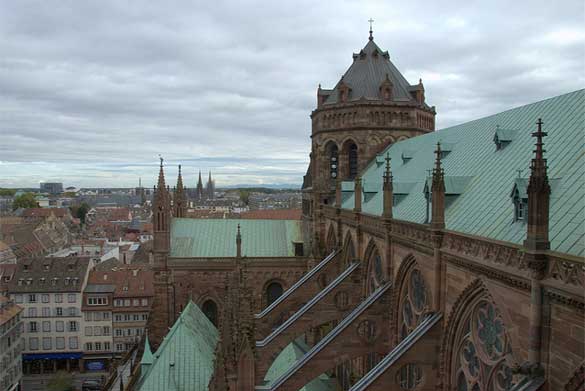 Sandstone Gothic Cathedral – Photo Credit: Vinayak Hegde
Finding Relaxation in the City
There are several hotels that fit everyone's budget especially if you are staying near the city center. However, it is important to note that most of the hotels in Strasbourg are fully booked when the EU Parliament is in session as well as in December during the Christmas Market period.
To have a more relaxing time, there are several cafés and parks located all over the city. It is also a good idea to take a relaxing walk around the old town. While taking breathtaking photos of the amazing architecture in the city, you can also explore scenic banks along the many rivers that are lined with tall trees, panoramic terraces, and outdoor cafeterias.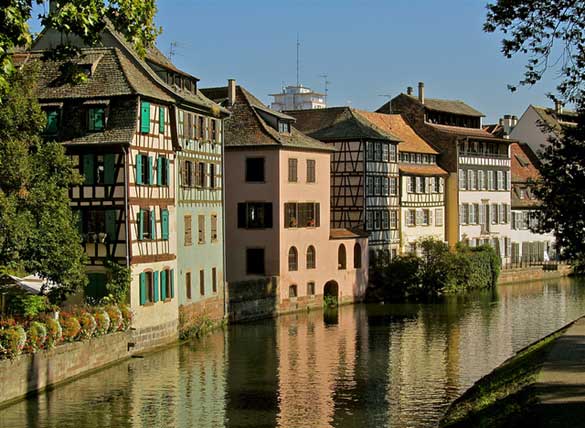 River Scene in Strasbourg, France – Photo Credit: cjbphotos1
What to Eat
There is a wide variety of French cuisine in Strasbourg that is unique to the local region. Some local specialties include Choucroute (Sauerkraut), Flammekuche (tartes flambees), Baeckoffe (beef and pork stew), Fleicshnackas (mixed beef meat), and many others. The local cuisine can usually be found in traditional restaurants located around the city. There are also several modern restaurants as well as places to go for those who want to eat on a budget. In addition, the city has many beer breweries and tourists can visit the factories in the area for free. Alsatian white wine can also be found city and its varieties are definitely worth giving a try.
For your next France vacation getaway, Strasbourg should definitely be one of the places to visit on your bucket list. Not only does it offer amazing scenery, but there is definitely something for every visitor. Whether you enjoy exploring, relaxing, or tasting exquisite cuisine, you will surely find something special in Strasbourg.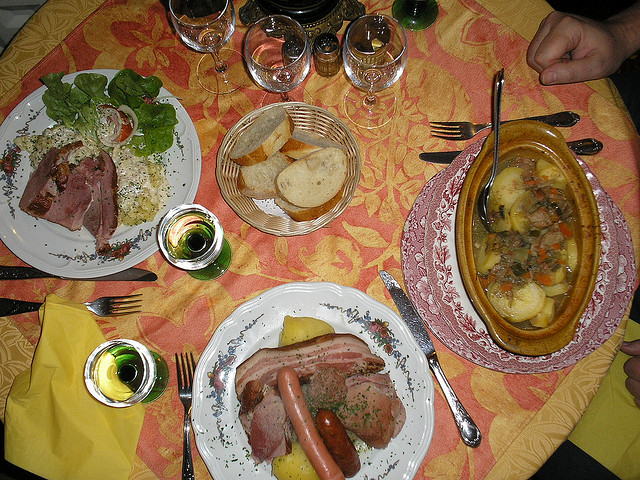 House specialties, La Vigne Winstub, Strasbourg, France – Photo Credit: Joel Abroad
Source
en.wikipedia.org, voices.yahoo.com, vacation-rentals.com
+DJL Lalique is the forum of David Weinstein for buying and selling the artwork of Rene Lalique and world travler. Learn more at his website: www.djllalique.com.