If you don't like the weather, just wait a little while.
If you have been to Colorado, then you already know the beauty that lies within this state. Between the high peaks, low valleys, mountain lakes, snow-melt rivers, sand dunes, red rocks, hot springs, and vast wild life that is found here, it is hard to argue that Colorado should rate as one of the best states to live in for outdoor activity. It's almost a little difficult to not sound pompous when speaking of it, but even if I were to it wouldn't matter, no amount of words can describe the majesty that is Colorado.
But if you don't live here, it's hard to try and take in everything this state has to offer.  So to help the tourist, or out-of-towner, here is a list of 10 great ways to experience much of what Colorado has to experience. Even doing one of these activities is sure to set your mind at ease, calm your soul, and create lasting memories of beauty. Because after all… it is Colorado.
Hiking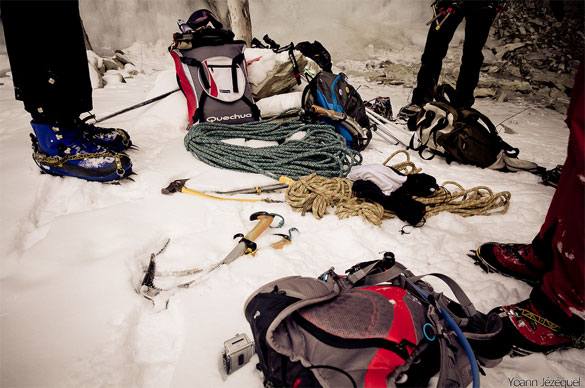 Photo Credit: Yoann JEZEQUEL
Perhaps the activity that is most often employed to see the state is simply hiking around. There are miles upon miles of trails throughout the national parks found within the state, the most notable obviously being the Colorado Trail. This is not necessarily for the faint of heart, but the trail runs a total of 486 miles from Denver to Durango. If you were to walk the entire length of it, you would hit elevations ranging from 5,500 to 13,271 feet, making a total loss and gain of about 89,000 feet. This trail specifically will show you a great deal of Colorado, however it also can take up to a month to hike. For those with a little less time, there are countless trails to choose from, each with their own highlights and noteworthy points.
Rafting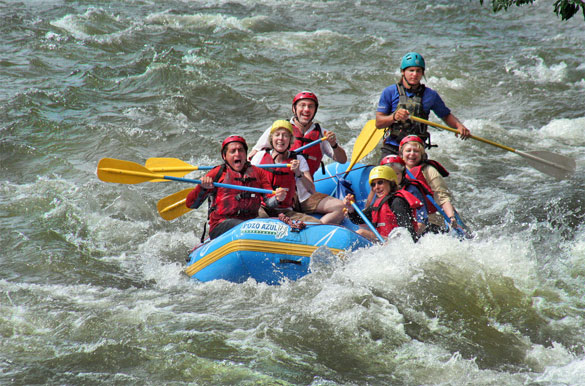 Photo Credit: Harve
If you have a love for water, oddly even though Colorado sits in a high dessert, there are many rivers worth rafting. The most notable, obviously, is the Colorado river, which starts in the Rockies and meanders its way carving out the Grand Canyon, passing through the Hoover Dam, until it finally reaches the ocean outside of California and Mexico. Beyond the Colorado, there are numerous other rivers worth rafting. Rafting is a great way to view both the Flora and Fauna of the state, as well as take in the beauty of the surroundings. Which is always quite remarkable and is sure to amaze.
Spelunking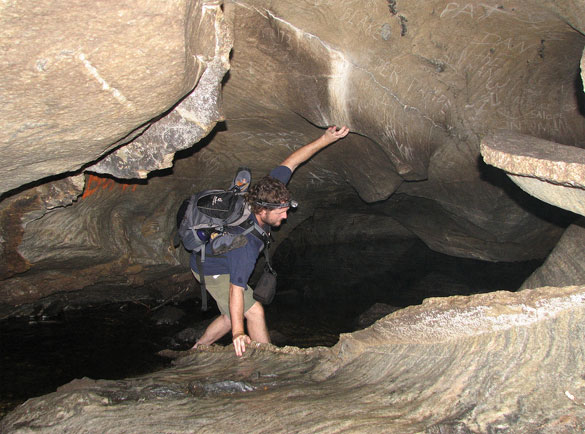 Photo Credit: Tripper
As much as there is to see above ground in Colorado, there is also much to see below it. There are many caves throughout the state that you can explore. The longest of which is found in Garfield County and is called the Groaning Cave, it is over 11 miles in length and a guide is needed to enter it to ensure you don't become lost. There are many cathedral ceilings, chutes, chimneys, stalagmites, stalactites, and various other rock formations. Caves are often a looked over area, either because people don't consider it or are afraid of enclosed areas and the dark. But they are most definitely worth checking out.
Jeep Tours

Photo Credit: Alfiya Smagul
For all the gear heads out there, Colorado is also a great place to 4×4. There are many trails that you can drive on that take you deep into remote areas of the state. Even if off-roading is not your thing, you can simply drive on Colorado's million dollar highway, or test your courage going over Red Mountian pass. Either way, there are many ways to see much of Colorado from the safety and comfort of your car.
Biking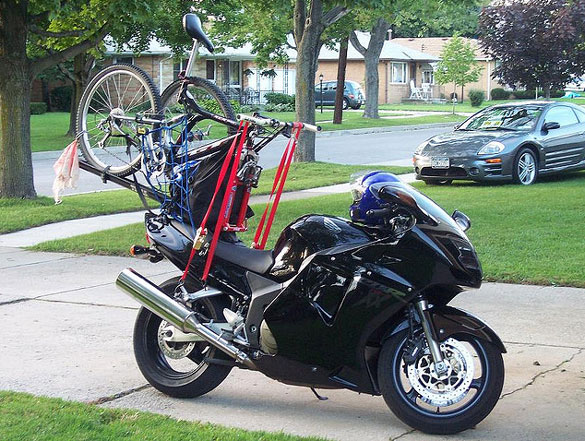 Photo Credit: MJ
Colorado is well known for its mountain and downhill biking trails. Some of the best trips you can take are long camping/biking trips, where you can cover a lot of ground in a relatively short amount of time. Also without exhausting yourself in the process which is common when trying to hike long distances. The state, with all of its geological formations make it nothing short of a playground for bikers.
Skiing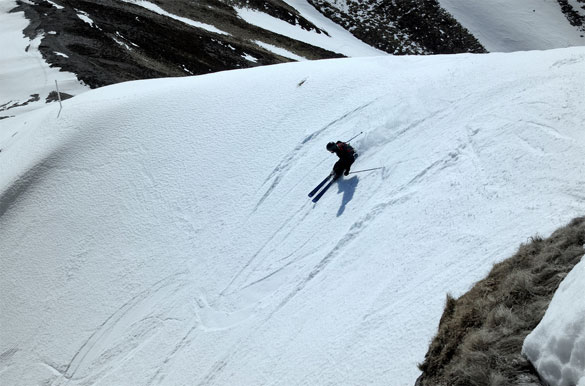 Photo Credit: fimonfabre
This list would not nearly be complete if skiing was not mentioned. There are numerous ski resorts throughout the state where you can play in deep powder, and if lucky enough to do it during the right time of season, you may even see people skiing in bathing suits. The weather and climate is such that, there can be multiple feet of freshly fallen snow, and you can ski in weather in the 50s and 60s. Making it one of the most unique skiing experiences around, having fun in the snow and staying warm without effort is relatively uncommon.
Camping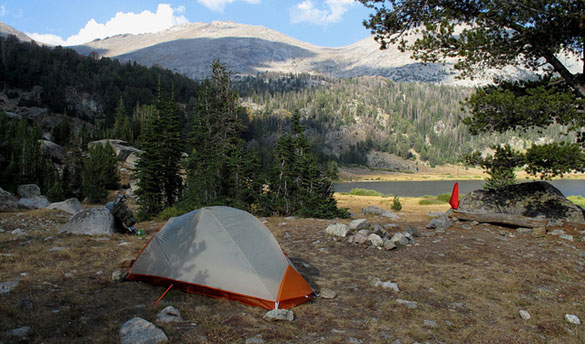 Photo Credit: OldManTravels
There is no better way to get the true feel of Colorado without having camped on its grounds. To smell the fresh mountain air, feel its warm or crisp breeze, stand in awe as the sun shines down on you while you watch the butterflies flutter, chipmunks play, and hear the birds sing their songs. If you were to have any overwhelming concerns on your mind, they are sure to be forgotten. The great outdoors is more than therapeutic for the soul, it is enlightening.
Horseback Riding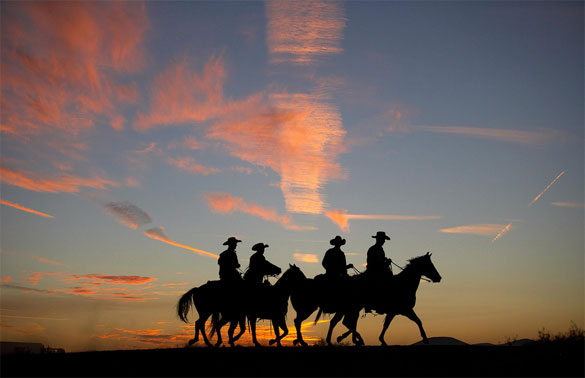 Photo Credit: Jack Affleck
If you want to experience the state of Colorado as the cowboys did, then you need to do in on horseback. There are many guided tours that can be taken on horseback, where you can even camp out with your noble steeds. This makes covering ground much easier, and you get the thrill of riding a trusted beast of burden though some of the most beautiful parts of Colorado.
Hot Air Balloon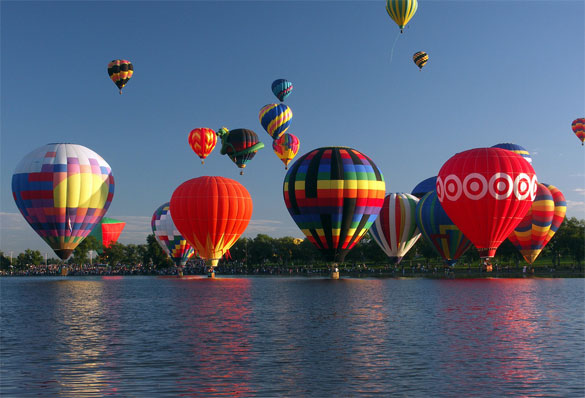 Photo Credit: Ron Flickr
To see the full scale and scope of beauty in Colorado, you will want to have a birds eye view. This can be accomplished fortunately by taking to the skies in a hot air balloon. Hot air ballooning is common in Colorado, and is the best way to see how the Rocky Mountains have carved out its ranges in the state. That is of course, considering you are not afraid of heights.
Rock Climbing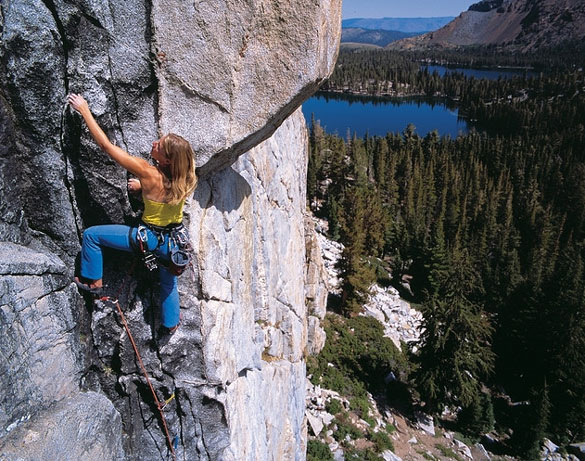 Photo Credit: monocounty
Finally, for those that have the physical strength, rock climbing in Colorado is amazing. It is about as close as you can get to becoming intimate with your surroundings. Clinging to a rock, hundreds of feet in the air, you are surely to think in no other moment than the now. There is something oddly freeing about rock climbing, and even the inexperienced can partake by doing top roping, which is significantly safer than other forms. All in all, you'll test your resolve while taking in some exquisite scenery as most decent climbing areas are in the most scenic parts of the state.
After reading this list, it should become apparent that Colorado has much to offer to the outdoor enthusiast, as well as those that just want to try something new and exciting. Hopefully one of these ideas will have inspired you to try something new, and come visit our beautiful state.
The author of this article was Damien S. Wilhelmi. If you enjoyed this piece you can follow me on Twitter @TheWorldVoyager. If you are interested in Rafting Colorado, or any other activity that caught your attention, be sure to find a tour guide to ensure you get the most of your trip. Visit InARaft.com to see how they can help make your vacation memorable!