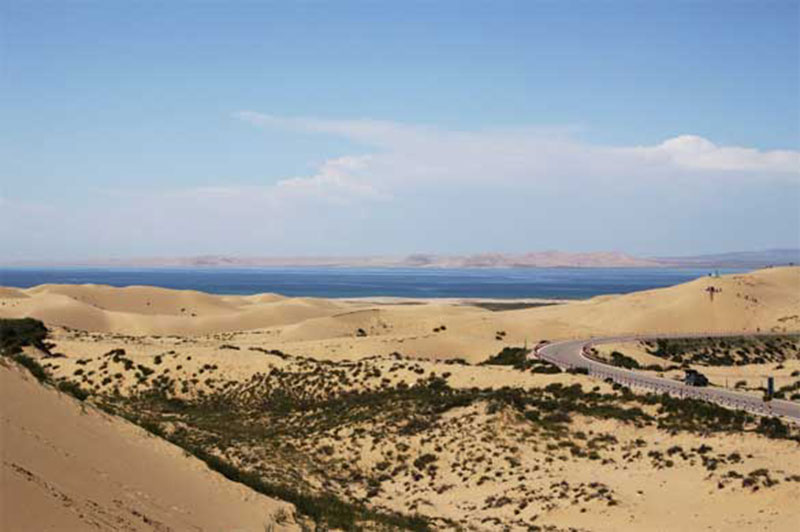 Sand Island Scenic Area: Sand Island is a small island in the eastern part of Qinghai Lake. It is a sand dune that had risen above the lake water level. Sand Island and the sand dunes on the eastern shore present a unique desert view by Qinghai Lake.
Qinghai Lake
Qinghai Lake or Ch'inghai Lake, also known by other names, is the largest lake in China. Located in an endorheic basin in Qinghai Province, to which it gave its name, Qinghai Lake is classified as an alkaline salt lake.
In English, Qinghai Lake was formerly known as Ch'inghai Lake or Koko Nor, the Chinese Postal Map romanization was of the Mongolian name. The lake is located at the crossroads of several bird migration routes across Asia. Many species use Qinghai as an intermediate stop during migration.
The lake often remains frozen for three months continuously in winter. The lake has fluctuated in size, shrinking over much of the 20th century but increasing since 2004.
The Sand Island Scenic Area is not only a swimmers' paradise but also offers sports programs such as beach motorcycling, sand sliding, camel riding, and beach volleyball. In recent years Qinghai Province has held an annual international sand sculpture festival in the area.