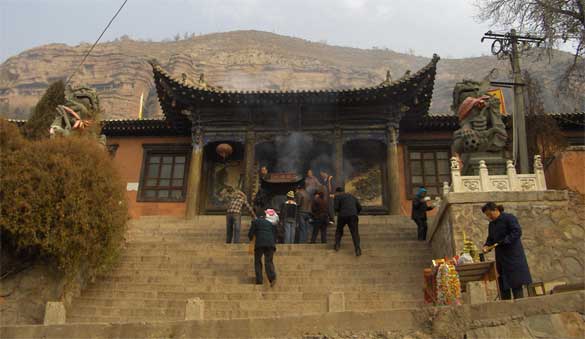 Photo Credit: Wai Lit's China record
The Beichan Temple, located at 38 West of Qilian Road, Xining, is a national AA tourist attraction. The temple is also known as Tulou Taoist Temple, Beishan Temple and Yongxing Temple.
Covering an area of one square kilometer, it serves as a joint religious venue for Buddhists, Taoists and Confucians.
Construction of the temple started more than 1,900 years ago in AD.10B.
Perched on a mountain, the temple has above it sheer rocks and below it a deep valley. Caves of various sizes dot the face of a red cliff.
Corridors and mountain trails link the caves to the halls and pavilions in the temple. The Beichan Temple is the second best known hanging temple in China. They can match those in the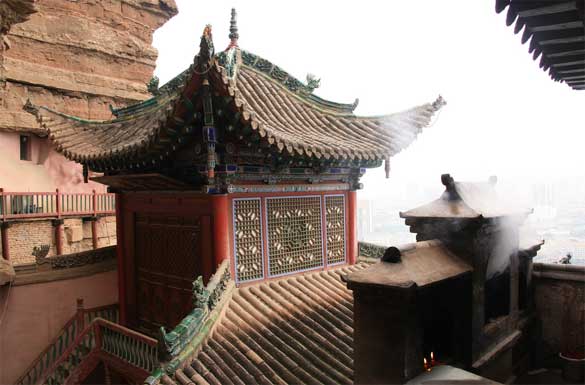 Photo Credit: Tony and Yunyun posted in flickr
Mogao Grottoes in Dunhuang, which contain some of the finest works of Buddhist art spanning a period of 1,000 years.
A magnificent 30-meter-high Buddha statue stands against the mountain in the east of the temple. Buddhists call it "Inner Buddha," while Taoists call it the incarnation of Xiwangmu, or
Queen Mother of the West, a Taoist goddess. At the top of the mountain, there is a tower named Ningshou. The temple is dirnly visible when the mountain is enveloped in clouds on rainy
days, presenting a breathtaking view that is known as "Clouds over the North Mountain."
Transport: The BeichanTemple is 4-5 kilometers from the city center. One can get there by taxi.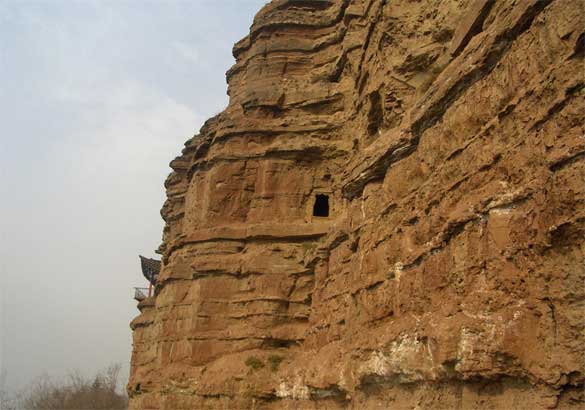 Photo Credit: Wai Lit's China record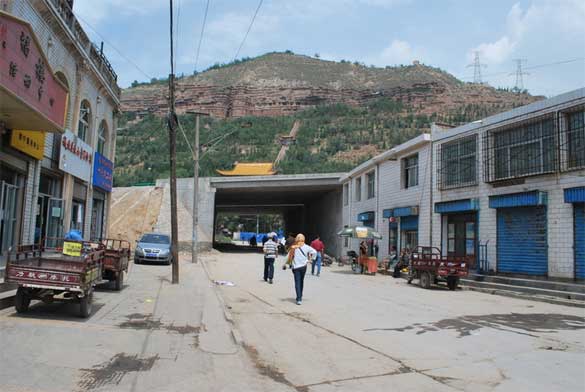 Photo Credit: Tian Yake