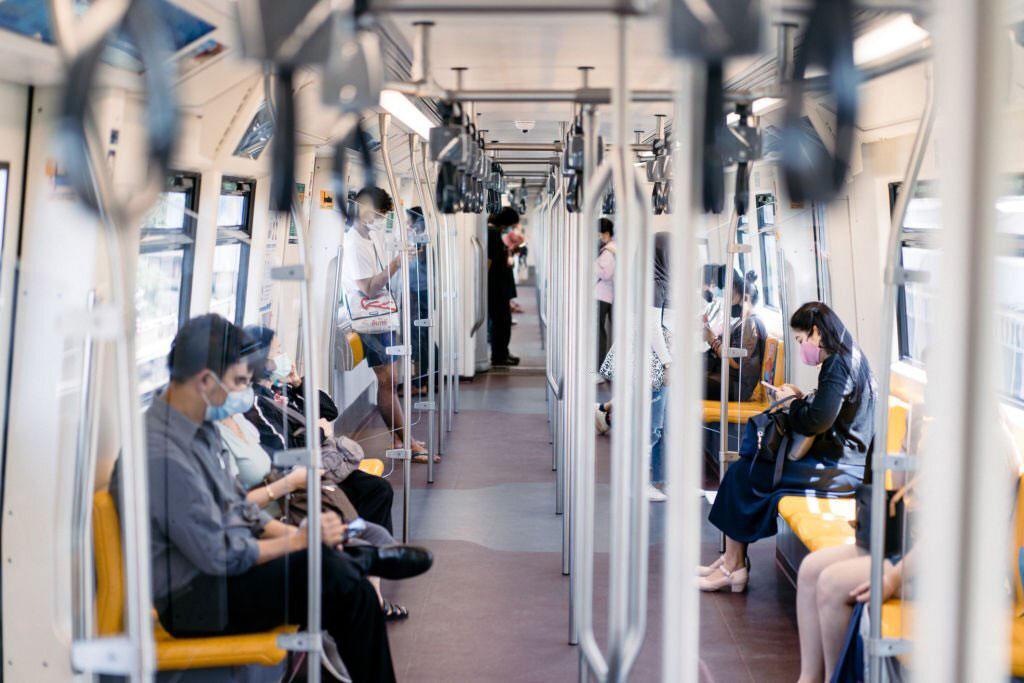 Bangkok's Metro System: One of the most defining factors about Bangkok is the amount of heavy traffic that's most prominent in photographs, news, and traveler's tales. With heavy traffic and high congestion in the city, many people certainly don't have a choice in traveling to and from places. However, during the past 10 years, the city of Bangkok itself implemented its first metro system in Thailand to ease road congestion. The first metro in Thailand is better known as the Mass Rapid Transportation system or the MRT which is Bangkok's first-ever underground train line. Above ground, Bangkok has sky trains known as the Bangkok Mass Transit System or BTS. For tourists coming to Thailand, it's good to familiarize yourselves with these lines to get to and from places within the hour!
Being one of the most popular forms of transportation in Bangkok, the MRT is a very fast and efficient train favored by Bangkokians and tourists. Why choose the MRT over traditional forms of travel? Here's why:
Fast and convenient: The MRT is known for being on-time during peak hours with trains arriving every 2 minutes. During off-peak hours, the trains arrive roughly every 5 minutes. If you'd like to avoid the morning rush, the train gets extremely crowded around 07:30 – 09:00 AM. If you're not in a rush, it's better to wait for the next train for at least some maneuverable room space.
Clean: All the MRT and BTS trains are extremely clean. With a strict no littering policy on board, no food is allowed to be consumed. Water can be drunk but it must be kept in a solid, seal-tight container to avoid spills.
Located close to major malls: Along the MRT line, there are various shopping malls and must-see destinations you can easily visit. Along the line, there's Central Ladprao, Central Rama 9, Fortune Town, Big C, Robinsons for starters. To exchange over to the BTS, tourists can get off at Jatuchuk station and transit to Mo Chit BTS Station or transit at Asoke-Sukhumvit Station to also get on the BTS line. Once transited onto the BTS, there's a handful of shopping malls that can be accessed from the BTS as well. There's Siam Paragon, Siam Center, Siam Discovery and most famously, MBK.
Accessible hotels: Close to MBK is the Mercure Siam Bangkok hotel, Ibis Bangkok Siam, Lub D Bangkok Siam, Patumwan House, Novotel Bangkok on Siam Square and Kempinski Residences Siam are a handful of hotels extremely close and within walking distance to this massive mega-mall. MBK is located on National Stadium BTS. Tourists can board this station and head over to Siam and transit on to other lines of their choosing that goes to Bearing or Wong WianYai as well.
These are the 4 main reasons why Bangkok's metro lines are extremely popular with the locals and tourists. Not only are the trains fast and on time, but they're also clean and highly accessible to shopping and hotel locations as well.