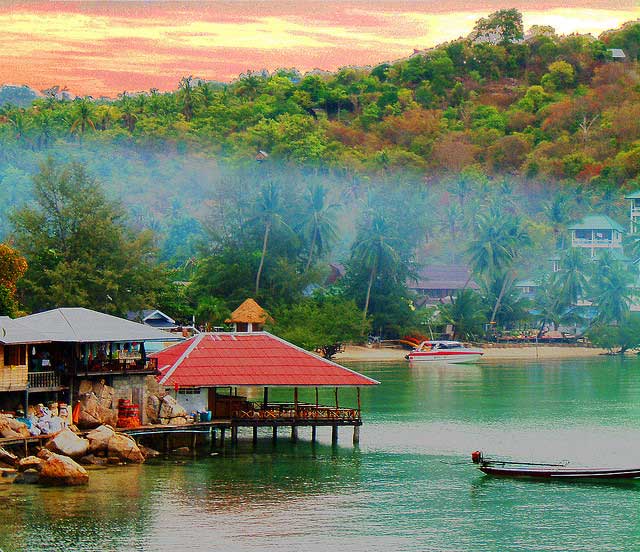 Thailand is an increasingly popular tourist destination and has been for years now and there are numerous reasons for that. The majority of tourists have a single regret in common, not having enough time to see everything that Thailand has to offer in one visit. Even though this really seems an impossible task, island hopping is a kind of vacation that can come close to achieving it. Therefore, here is a guide to Thailand island hopping with the aim to focus your attention what the most prominent Thailand islands have to offer, as well as some less explored gems.
Phuket
Thailand's largest island is visited by around five million tourists every year, which is not a surprise considering what it has to offer. Mueang Phuket, a cultural center and a capital, scuba diving around the Similan Islands, snorkeling around shores of Kata Yai beach and a Ton Sai and Railay rock climbing promise a lot of fun. Night life is also great around the island and when you feel that you need a rest away from the crowd, go for a picnic at Sirinath National Park along Nai Yang Beach.
Koh Hai
Also known as Robinson Crusoe island, this is a low key site. Gently sloping beaches, sun set panorama, tropical forests and rocky relief make this tiny 4km long and 2 km wide island a paradise getaway. You will find no crowds here, only peaceful and authentic tropical atmosphere. The resorts are centered around east coast, the rest of the island is practically left for exploration.
Koh Samui
This is one of the most popular destinations in Thailand. A combination of urbanized and traditional sites offers something for everyone. If you plan to live in Thailand, Koh Samui would probably be the best place since it combines the best of both worlds. Glorious beaches, great restaurants and vivid nightlife promise a lot of fun. On the other hand, if you wish to explore nature, central, mountainous part of Koh Samui is where you should go. For authentic handcrafts and atmosphere make sure you visit Bo Phut fishing village.
Koh Pha Ngan
The home of the world famous Hat Rin beach is the right place for all those into partying. It is Southeast Asia's major party venue, especially in the peak of the season. Therefore, if dancing and drinking is your idea of a great time, do not miss this island and the well known Full Moon Party.
Koh Lanta Yai
On the other hand this island is a well known family vacation spot due to local regulations that forbid jet skiing and girlie bars. Therefore, expect to spend a relaxing couple of days on this thick forested island visiting caves and enjoying one of the longest beaches in Thailand, especially those in the northern part of the island. Also, make sure you visit traditional homes in Lanta Old Town get the feel of old Thailand before this island becomes occupied with tourists and commercialize, which is surely to happen in years to come.
As you can see, Thailand offers a lot of activities, it practically covers any aspect of vacation, no matter if you are an active or a relaxed type. Naturally, all these places have beautiful beaches and warm and inviting sea filled with tropical life, there was no need mentioning them for every island individually. All in all, expect to have a great time and unless you move to Thailand, you will certainly come back for more soon.