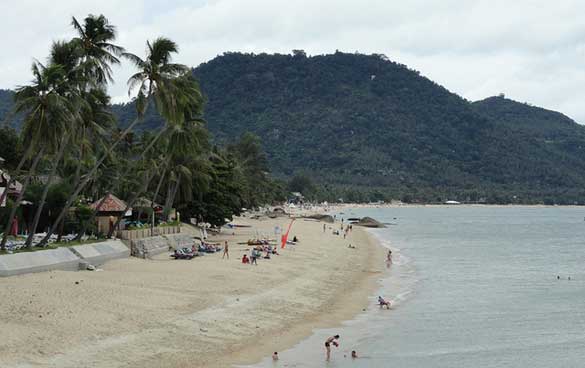 Discovering Koh Samui the second biggest island in Thailand. It is renowned for the many interesting attractions for tourists and visitors, because of its amazing landscapes, its festivals (Sonkran in April and Loy Krathong in in November), and its calm that invites to relaxation. Indeed, Koh Samui has become a popular touristic destination this last few years, although it remains a little wilder than Phuket. Surrounded by over 80 mostly uninhabited islands, it is famous for its beaches strewn with coconut palms. As one moves inside, the beaches give way to fruit plantations that slope towards the central highlands covered in virgin rainforest. Being 25 km long and 21 km wide, it suits both hikers and cyclists, and yet it can be circled in a couple of hours by car.
How to get there
Bangkok Airways operates the Ko Samui airport (that claims to be the most beautiful in the world, and it probably is), with hourly departures from Bangkok. There are also daily flights from Phuket, Pattaya, Singapore, and Hong Kong. In addition, Thai Airways and Barjara Air, and Firefly fly from Subang airport and Penang International Airport in Malaysia, while direct flights to and from Singapore are provided by Silk Air.
For selected nationalities, Visa on Arrival and Visa Free entry are available at Samui Airport. While a seat on a minibus from the airport to Chaweng cost 200 baht (6 dollars), a taxi costs up to 500 baht (15 US dollars). It's highly advisable to negotiate the price to your destination before entering the taxi, as many drivers are not used to turning the taximeter on.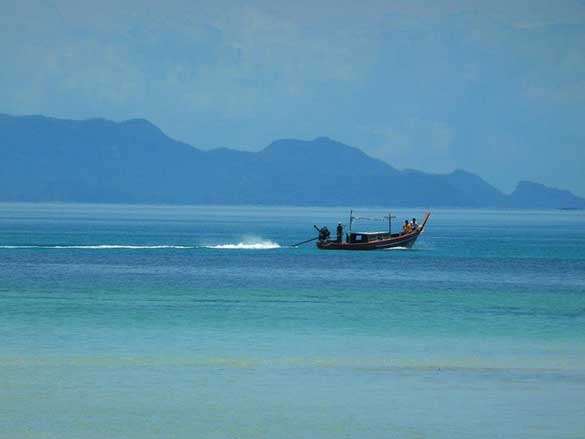 Image Author Owned
Where to stay
A hotel with a high rating from both couples and families is OZO Chaweng Samui, which is located 15 km from Samui International Airport. It boasts modern AC rooms with free Wi-Fi and public parking. Other amenities are a pool, fitness center, and tour desk. And if you fall in love with this paradise island, check with your real estate agent whether there are any suitable homes for you to purchase or rent in Thailand, to live here in Koh Samui, and explore the rest of the country.

Image Author Owned
Tours around the island
One of the most popular all day tours is the visit to the Temple of Big Buddha or Wat Phra Yai, with a detour to a grotesque stone formation called Grandmother and Grandfather that resemble gigantic female and male genitalia. Other stops are made along the route, including the popular Monkeys at Work show, Samui Aquarium and Tiger Zoo. This tour (organized by local Tourism agencies) includes air-conditioned transportation from/to hotel and lunch, as well as English speaking local guides.
Another great day tour that allows you to explore Samui from the sea is Dolphin Watching and snorkeling. Whether you prefer to watch these beautiful creatures from the shore or explore atmospheric sea caves, this experience is something you'll never forget. Around the seaside town of Khanom, you might have the chance to see the rare and beautiful pink dolphin, but it's recommended to do this in the company of a professional guide.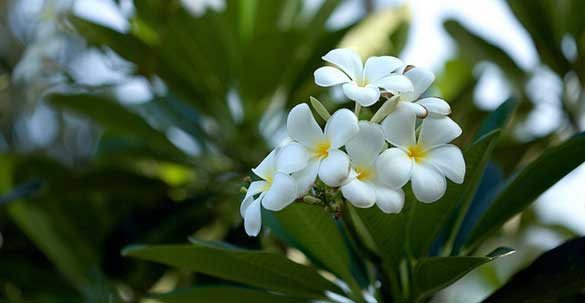 Image Author Owned
Try local cuisine
Coconuts are somewhat of a staple on Samui. They are readily available and tasty. You certainly cannot go wrong with seafood, although in the heat of the season demand often surpasses local supply. International restaurants are usually located on larger beaches. Southern Thai food is famous for its spiciness and the cuisine is a mixture of Indian, Indonesian, and Malay influences, with dishes like Indian-style curry, rice noodles in fish curry sauce, and chicken biryani. Don't be surprised to find dual menus and pricing for tourists and local people.
This article "Discovering Koh Samui" is written by Vincent Simon. Discover more of his work here.