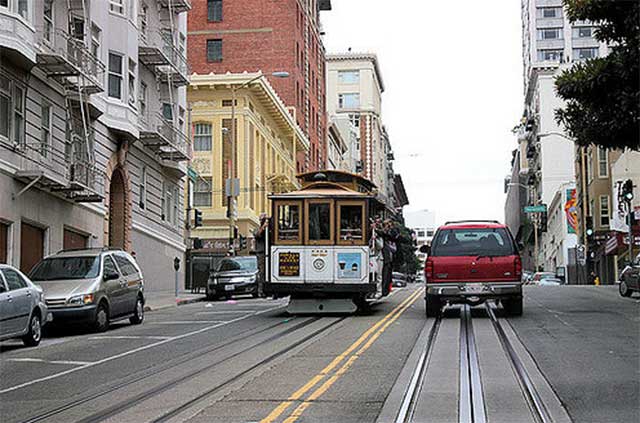 Image Source Flickr
Transfercar is an Australian based relocation service working in conjunction with some of the biggest car and campervan hire businesses operating in their country.
The Business Model
The Transfercar business model is a simple one. Their hire partners need vehicles returning to many of Australia's most popular cities, as the growing trend towards one-way vehicle hire has left many stations with low supplies of certain models.
Obviously, the hire businesses can't then re-hire the vehicle out from a busy station when it is parked up thousands of miles away on the other side of the country. Transfercar take responsibility for sending these cars and campervans back to where they are needed, on behalf of hire companies such as Europcar, Hertz, Apollo, and many more.
The reason these businesses use Transfercar is that they are able to return the vehicles at a fraction of the cost of using a traditional transportation company.
Discover Australia
This is where tourists looking to discover Australia and see much of this great country come in, whether they are natives or travelling from abroad. As Transfercar are generating their revenues from getting the hire vehicle back to where it needs to be, they are able to offer these vehicles at a cheap price, and usually free.
As a result, people travelling Australia have up to six days with a vehicle in which to return it to its destination, and in most cases the fuel and insurance is completely free.
If it is a campervan being hired, the cost of accommodation is covered, too, which isn't a bad deal at all!
When a traveller has hired a vehicle from Transfercar, they can use the time however they wish, choosing any number of great locations to visit. As long as the vehicle is returned by the agreed date, it's all good!
Mutual Benefits
It is rare in the modern world that we see business transactions where everyone is a winner, but this is definitely one of them. Let us finish by summarising the benefits for all involved.
· Hire vehicle companies get their cars and campervans returned to the sites they need replenishing so that they can continue to operate, at a dramatically reduced cost to what a transportation business would charge.
· Transfercar generate revenues by facilitating the return of these vehicles, and build up their reputation as a world-class provider of cheap, or free, hire vehicles.
· Tourists, travellers, or people just looking for a change of scenery, get the opportunity to take in much of Australia's natural beauty, all because they are doing someone a favour.
The great thing is that Transfercar operate across the whole of Australia, meaning you can start and end your trip pretty much wherever you want to. Sydney, Melbourne, Uluru, Darwin, and many other great locations are easily within reach.
Tourism in Australia has never been easier thanks to Transfercar. If you are able to take a free trip across some of the most beautiful landscape on the planet, then what are you waiting for?
Robert has a passion for travelling and writing articles that helps tourists and holidaymakers on their trips. Robert provides advice and tips such as finding cheap travel services such as Transfercar who are a car hire service which provide free relocation cars.