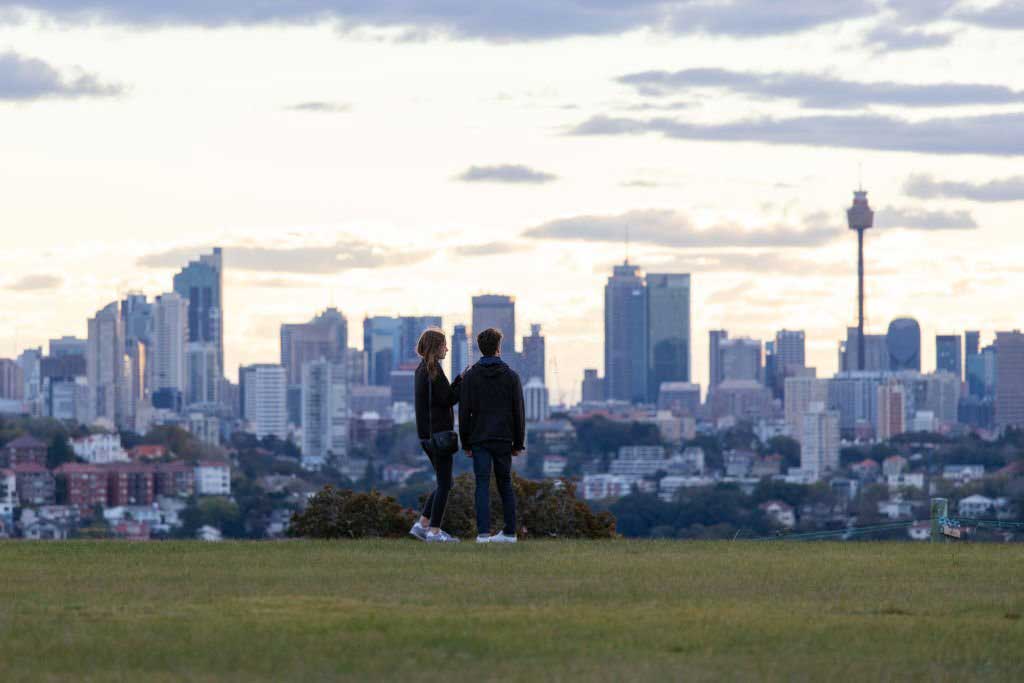 Valentines in Sydney: With Valentine's Day around the corner, everybody is busy preparing activities with their loved ones, buying presents or, on the other hand, planning to find someone to be with on the day itself. This day provides a good opportunity to show your affection and love, let your partner know how special he/she is, do something out of the ordinary and mix your life up just a little bit. From nice presents to fancy dinners, there are a million ways to celebrate Valentine's Day, depending on the status and length of your relationship, but here are just a few suggestions that might spark your imagination.
Simple and Thoughtful Things
Some people plan Valentine's Day presents in advance for many months and focus on their careful choice – they try to figure out what their partner wishes to get, what their desires are, etc. The best kind of present is the unexpected one, but don't go overboard: unless your partner is into weird gifts and things, buying them isn't a good solution. So, keep it simple and pick something that you would buy any other day of the year and, unless you're totally obvious and revealing, your partner will be happy.
Wine and Dine
Of course, material things are not everything, so you can't settle just for presents. A dinner at a nice restaurant with a special treatment prepared for your loved one is always a good option. When choosing the venue, you can try going somewhere you haven't gone to too many times and experience a new environment, but, on the other hand, a place you frequently visit can surprise you and offer something new and extraordinary. Sydney boasts numerous amazing restaurants, so much so that you might simply be spoiled for choice. Most of them also prepare special Valentine's menus and decorations, so you can't go wrong with wherever you decide to eat.
A Nightcap and a Night Swim
An interesting feature included in some hotel's offers is a night swimming session with special decorations and atmosphere – there are pools, hot tubs and jacuzzis that you can relax in after dinner. Champagne is, of course, provided on special little tables for two and is often accompanied by high quality chocolate and sometimes a chocolate fountain that you can dip fruit in, too. In short, a perfect combination: food, drinks and sweets.
Romance, all Weekend Long
If Valentine's Day is during the weekend – like this year's is – if you manage to take a day or two off, you might choose to treat yourself and your significant other to a special treat. Even if you live in the city, or if you are only visiting, you might want to consider a boutique hotel experience Sydney has to offer. Spending two nights in luxury and romance will surely recharge your batteries and rekindle the romance between you, which is ultimately one of the purposes of Valentine's Day.
Superdate!
Leaving this option for last only means that it's a hybrid and complex solution. What you need to do if you want to plan a superdate is one simple thing: combine everything mentioned earlier and do all those things in one night! Starting in the late afternoon, go to the cinema or theatre, followed by a romantic dinner in a restaurant and a gift exchange. After dinner it's time to go skating, night swimming, coach riding or hitting the clubs – whichever you prefer. Finish your night on a rooftop or some other famous place in town and take in all the enjoyment of the previous hours.
A Variety for Your Valentine
At the end of the day, it doesn't really mind what you choose and most people will enjoy the company of their significant other anywhere and anyhow. The key to a pleasant Valentine's Day is to understand your partner's wishes and desires and try to answer them in the best possible way.
Hope you love reading "Valentines in Sydney". Share your view in the comment section below.