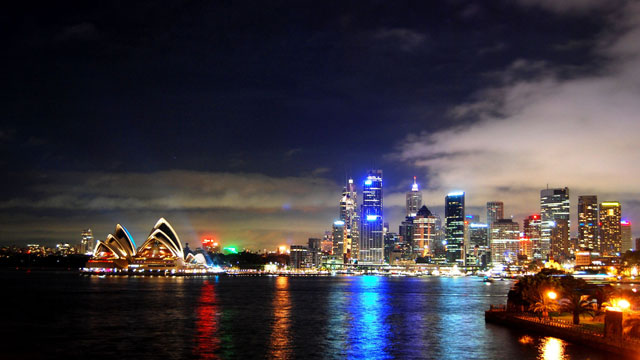 While tourists tend to explore the city during the day, the locals say that Sydney is more fun at night. With a vast choice of night bars, fun activities, and romantic getaways, you'll definitely remember your time in the Land Down Under. The fun only becomes more powerful and exhilarating when the sun goes down. Therefore, enjoy your journey through Sydney and explore all of its attractions.
Take Pictures
One of the Sydney's attractions is a car that stands in the middle of the road with a huge rock on top. The car is completely crashed and the rock has been painted since it's been on the premises. Now it has a funny looking face, so you'll definitely have a great time while snapping funny pictures.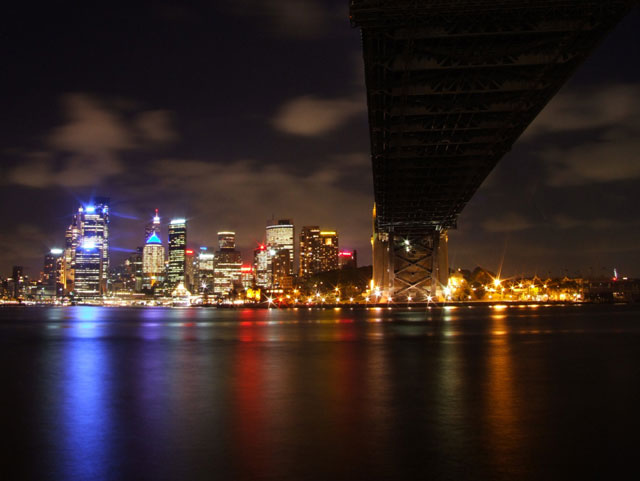 Bumper Car Ride
If you want to feel like a kid again, it's time to go for a bumper car ride. MarketCity shopping centre in Haymarket is the place where you can go for a drive and flashback to the good old days of carefree childhood. Some of the cars have a weight and height restriction so you might end up just watching as your kids drive along. But it'll be worth it. After a day of shopping and walking, they deserve a little fun as well.
Kings Cross Crime and Passion Tour
If you have two extra hours to spend in Sydney, going to a Kings Cross tour would be a time well spent. The guides will walk you through the stories of murder and drugs, fame and fortune, and all the romance and mystery of the place. The tales of the greatest unsolved mysteries in Sydney, and how the Cross came to be in the first place will astonish you for sure.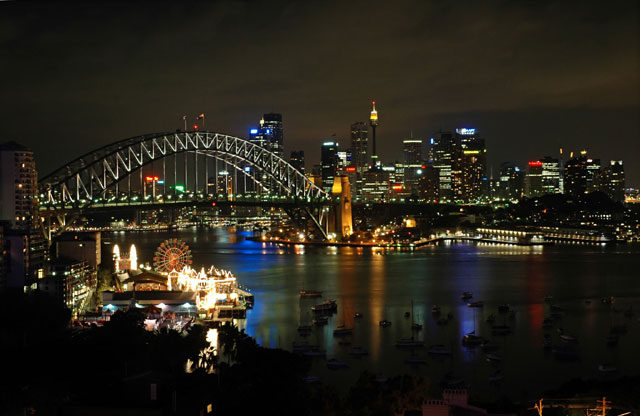 Saturday Fireworks
DarlingHarbour is the place that hosts magnificent fireworks every Saturday night from 8.30 to 9pm. Therefore, if you'd like to have a bit of romance on this trip to Sydney, take your significant other to a dinner and enjoy the marvellous fireworks alongside the delicious meal.
Drink Margaritas
When you're in the mood for a happy hour, Sydney is the best place for you. With a vast choice of bars, pubs and clubs, you'll definitely find the perfect place for you to enjoy a cocktail or two and completely unwind. Margaritaville is the unique place where you'll feel like you've arrived at the beach bar. You'll have an opportunity to taste ten different kinds of margaritas, as well as coconut deep fried prawns.
Catmosphere Cat Café
All the cat lovers out there will find this unique place their cup of tea. At the Catmosphere Cat Café, you'll have an opportunity to play with cats, get a cup of tea, coffee or hot chocolate for only $20. You should reserve the playing session on time, because there's a limited number of people that can interact with cats during the day.
Roar and Snore at the Zoo
Those who prefer adventurous activities will find this night activity captivating. You'll be able to camp overnight at the Taronga Zoo and look at the gorgeous nocturnal animals. You'll also have a delicious dinner served at the Zoo, before you start the tour. Once you've taken a look at the animals, you'll go to your tent, and get up the next morning for a yummy breakfast. You'll have another tour after the meal and go home with a lot of new interesting information and great experience.
Sydney's nightlife is nothing if not diverse. In the sea of entertainment, you'll definitely find one or more that will provide you with the best time. Try out new things, get out of your comfort zone and have an amazing experience that will make the journey to Sydney unforgettable.