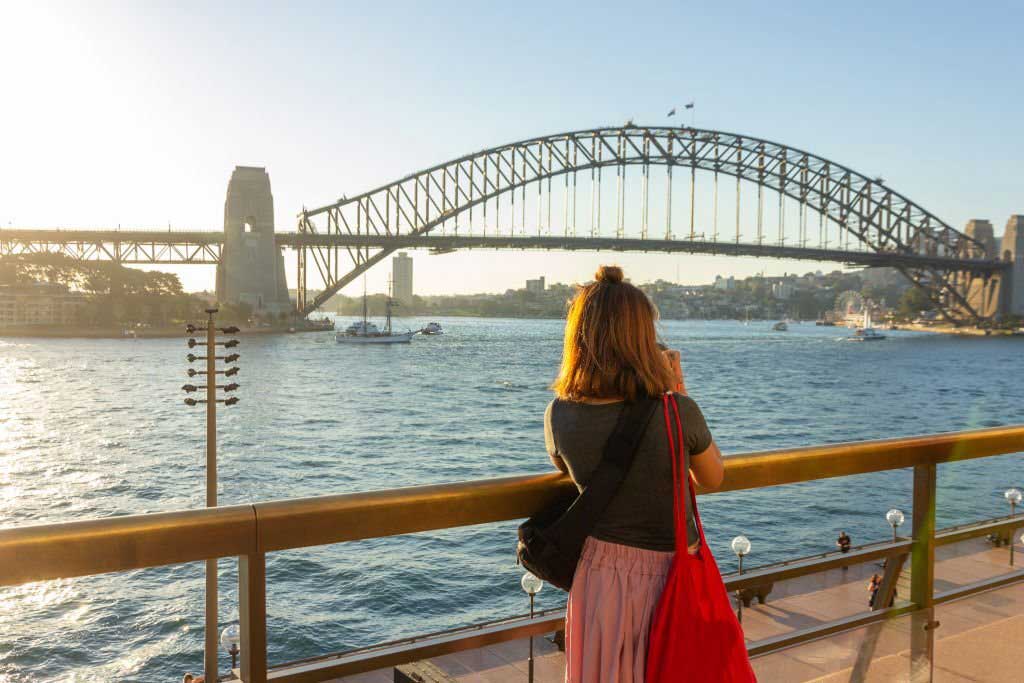 Sydney's kitschy and beloved bars: Sydney's night scene is characterised by kitschy and beloved bars. Whether it's for a quick after work drink or a planned night out, choosing between the array of bars can be difficult. These 5 bars are at the top of Sydney's bar game, and offer effortless fusions of drink, food and atmosphere.
Button Bar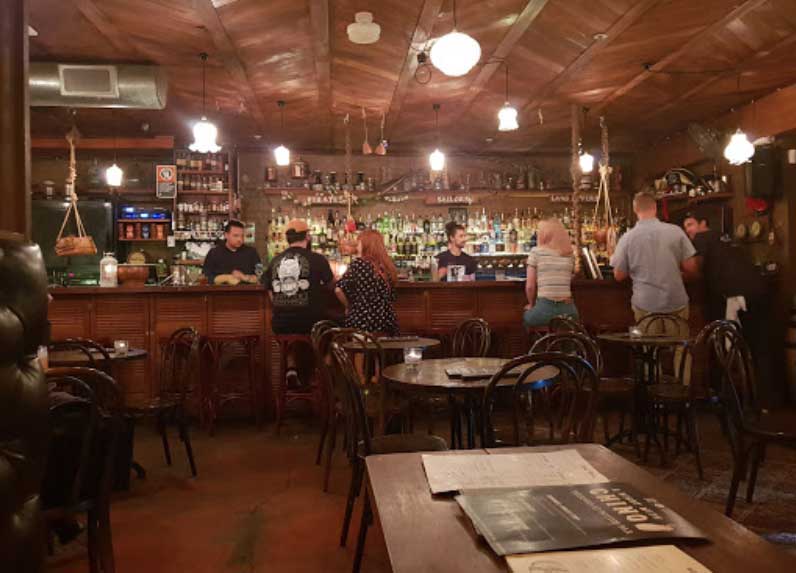 One Sydney's most frequented bars; Button Bar serves up an innovative cocktail menu that's cemented its city-wide fame.
Button Bar's cocktails are as unusual as they are popular. If you'd like to step outside of the box, the Gobbledok cocktail combines salt and vinegar chip infused gin with ancho reyes, dombenedictine and cocchiamericano. The Team America rivals the Gobbledok for ingenuity, with egg-whites and blueberry infused buffalo trace in its mix.
If you feel peckish, the bar serves pizza all night. These range from $15 to $19, with complimentary bar nuts going from the moment you sit.
Lord Nelson Brewery Hotel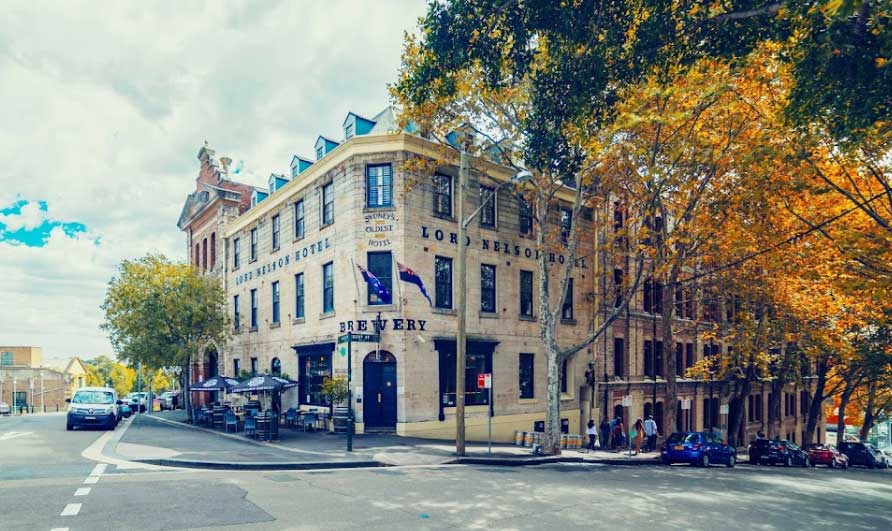 If you're feeling nostalgic, check out the Lord Nelson Brewery Hotel. This is Australia's oldest pub brewery and has earnt its place with a number of award winning 100% natural ales. They boast a brewery which has no added sugars, preservatives or additives, and only uses yeast, water, malt and hops in its ales.
Located in the historic Rocks area of Sydney CBD, the Lord Nelson also offers accommodation for its patrons. Their rooms are set at approximately $200 per night, with the hotel a 10 minute stroll from some of the city's main attractions. These include the world famous Opera House and Harbour Bridge.
Dead Ringer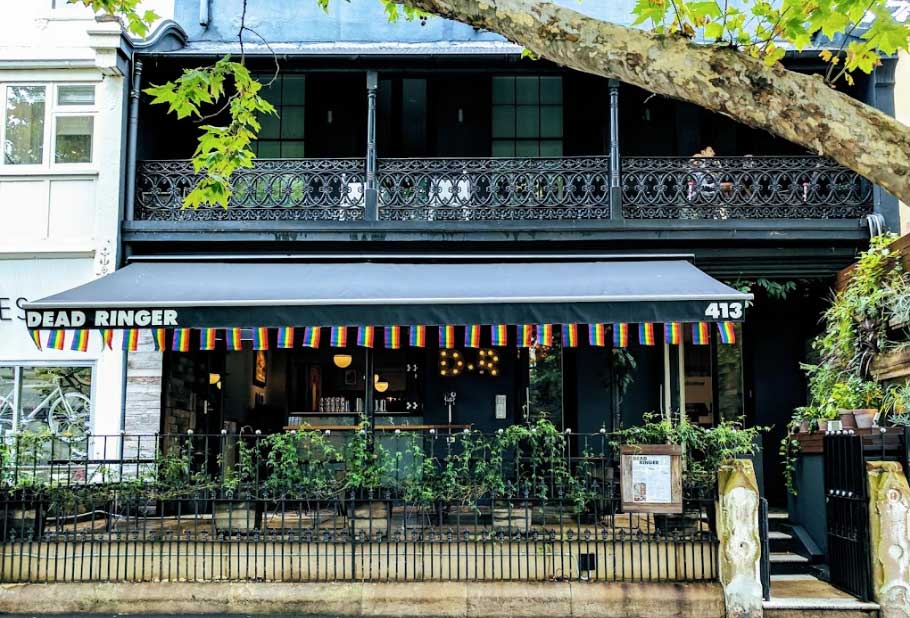 At less than a year old, Dead Ringer has quickly made a name for itself in Sydney's bar scene. A loose Nordic design and a specialised drinks menu means it's a cozy choice for couples, friends and work groups alike.
Their cocktail list and bar menu are designed to complement each other. The cocktail list includes fresh, seasonal ingredients that help create refreshing and aromatic concoctions. The Yuzu Breezer is a favourite choice that mixes rum, soda and yuzu together for a Bacardi-esque final product. A bold bar menu includes dishes from spiced lamb ribs to seared sardines, which provide wholesome heartiness to match the light, fruity cocktails.
Ivy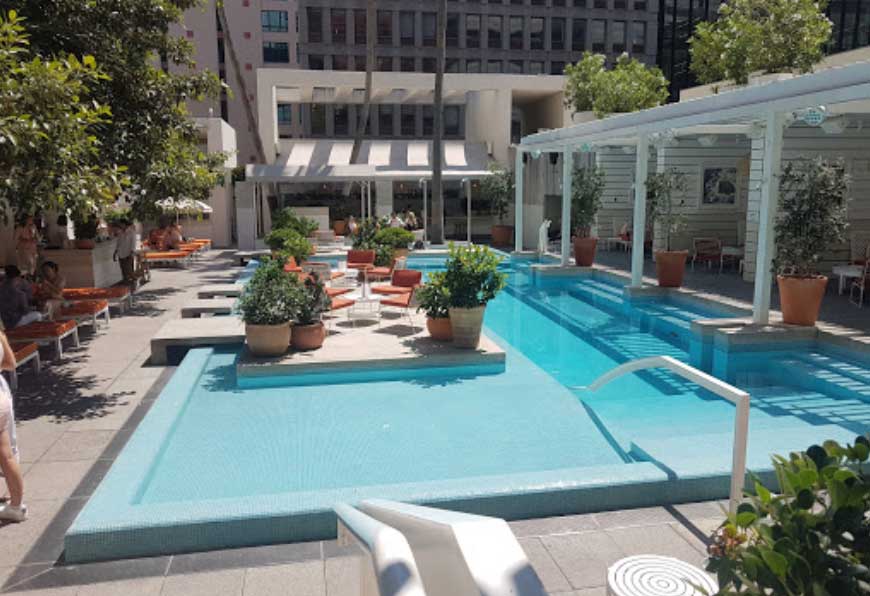 Sheer fame and popularity would earn this establishment a place on the list. Ivy is a complex that goes beyond bars, even including a ballroom and a penthouse in its venues.
If you feel like ditching the party crowd, head to the Ivy Pool Bar on Level 4 of the building. With a rooftop pool, an extensive drinks list and comfy sunbathing chairs, this is the perfect place to enjoy breezy summer days. $24 will get you a pizza and a glass of wine or beer, or $20 for a salad and a glass of wine or beer. It's hard to get some peace and quiet in heart of Sydney CBD, but the Pool Bar puts up a good fight.
If you feel like staying indoors, head to Level 1 for Palings Kitchen and Bar. Open weekdays, the bar offers meals from the Deli and Grill, the Patisserie or Sunee's Thai Canteen. Its cocktail menu boasts diverse drinks like the fruity San Souci, with Jim Bean Bourbon, sugar syrup, citrus juice and fresh mint, or the more adventurous Spiced & Stormy, with spiced rum, lime juice, aromatic bitter and ginger beer.
The Glenmore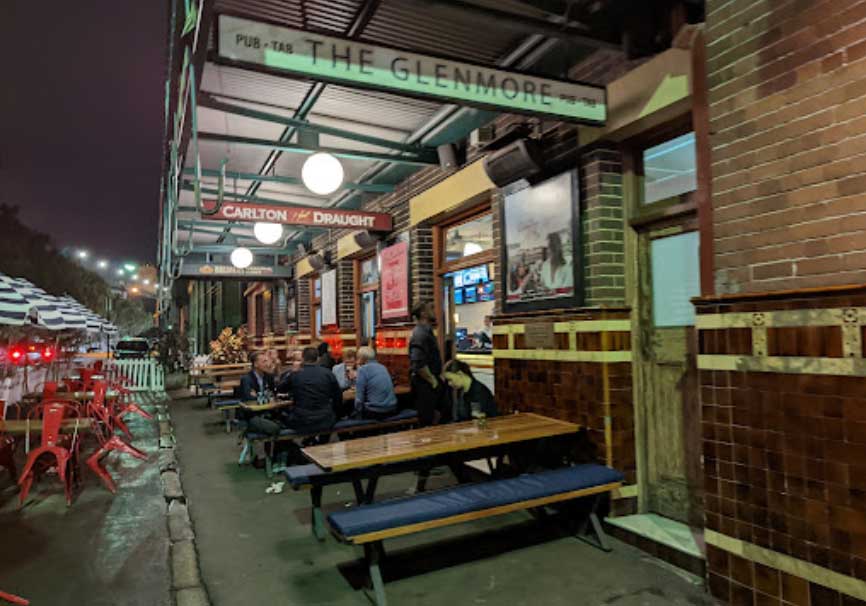 3 levels, stunning views and a perfected menu makesThe Glenmore a cornerstone of Sydney's bar scene. The three levels have different designs, with something new to enjoy on each.
With lounges and leather booths, the ground level is perfect for laid back outings. t's easy access means it's great for work lunches and casual drinks. The middle lounge boasts a cocktail bar and is perfect for larger groups. These groups can also enjoy games of chess and backgammon for some extra entertainment.
The top level is by far the most sought after, and hosts a renowned rooftop bar. This rooftop bar offers stunning panoramic views of Sydney, hearty meals and rich drinks. Come rain, hail or shine, the bar is open year round and even has a retractable roof to offer protection from the elements.