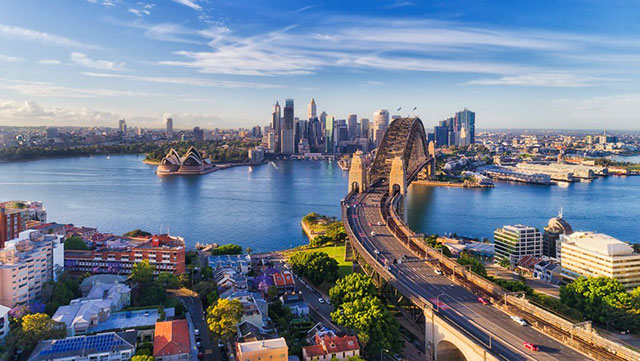 Going to Australia is a dream of every travel enthusiast. This wonderful remote country displays an incredible diversity of cultural and natural attractions. If a traveler also loves wines, then Australia is a real perfection to visit. Its wine regions are among the best nurtured ones on the global level. In addition to wines, in Australia you can indulge in unusual and tasty foods, which will make the wine-tasting experience one of a kind, although some specialties like the Vegemite can hardly be associated with wine: most of those recipes were imported from Europe, but they where adapted in a specific manner. Specialized agencies offer thematic journeys through vineyards in Down Under, but one can do this on his own, traveling by plane from one region to another, and then renting a car.
Wine trips around Adelaide
South Australia has a fantastic climate that is great for growing vine and making remarkable wines. In this state you can visit several wine regions and try wine sorts ranging from Shiraz to Chardonnay. A real wine lover should under no circumstances miss the Barossa Valley, Adelaide Hills and Riverland. In these regions you will find terrific accommodation facilities, which show off unique hospitality, and, off course after a few glasses it's always recommended to sleep on the spot and not hit the road afterward. On the other hand, Adelaide is also a big town and you could opt for a hotel here, so that all the regions in this state stay close to you. Staying in this town is also a good choice because there is a high probability that you will arrive at Adelaide Airport. Both low-cost and regular airliners fly to Adelaide, so everybody can fly to this town and go round picturesque wineries.
Where beaches meet wines

Western Australia, the largest Australian state, has a great wine offer, but only in its southwestern part. It is even more convenient for a wine-seeking traveler, since you have everything you need within the radius of some 150 miles. From Swan District in the north to Great Southern region in the south, you can rent a car and spend a few days in each of an approximately dozen wine regions in this state.
The regions of Swan District, Geographe, Margaret Region and Great Southern spread all the way to the ocean, which is why they are paradise-like places, where in the morning you can taste wines on their slopes and in the afternoon go for a swim or surfing to the beach. Of course, do not overdo with wine when going swimming. In this region you have to try delightful Semillon Sauvignon blanc, which comes from the sunbathed vineyards of the Western Australia hills.
And when it comes to accommodation, the most convenient option is changing the place of residence every couple of days. Perth, as the largest town of this state, is not equidistant from all the wineries, so it would be wiser to live a nomadic sommelier life in this region if you don't want to spend hours in a car.
Wine-tasting in Tasmania
If you want something unique in terms of geography and climate, go to Tasmania. The wineries of this incredible island are gathered in three clusters – in the north they are situated around Davenport, in the south around Hobart and in the east, there is a small group of vineyards and wineries near Freycinet National Park.
When going to the region around Davenport, the best option is arriving at local Davenport Airport. Going to the Hobart region means coming to Hobart International Airport and visiting the region near Freycinet means traveling by car from Hobart.
Since the vineyards of Tasmania are so scattered, you will have to plan staying in a couple of towns or wine regions to be able to see and taste what you want.
Wine has to be preceded by appropriate food and followed by high-class accommodation. Booking your room(s) in advance is always the best option for a stress-free stay. Once you have done that, you can enjoy your stay and relax during your wine trip to Australia.
This article "Discovering Vineyards and Wineries in Australia" is written by Vincent Simon. Discover more of his work here.