Top 5 places in Athens: Acropolis, Theatre of Dionysus, Parthenon – of course, you've heard about these famous sights, or maybe even have visited them while your trip to Athens.
But we offer you to reveal an absolutely new side of this incredible city! Enjoy our virtual tour!
Gazi – Technopolis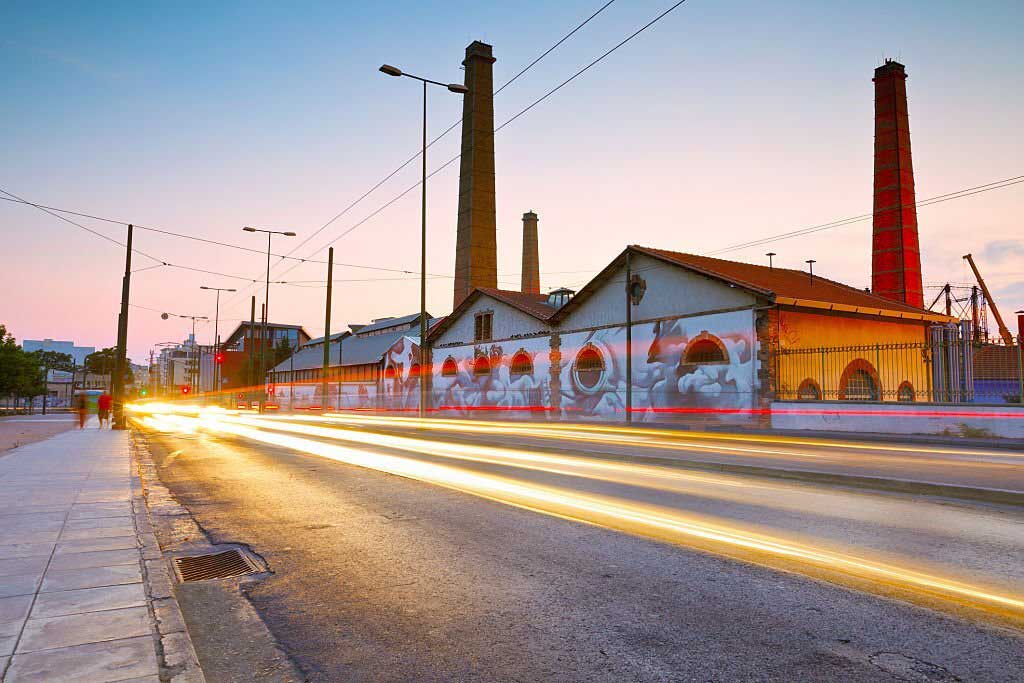 Have you ever seen the museum covering an area of about 30 thousand square meters? Probably, your answer is 'No, I haven't, it's impossible. Then you should take a look at this giant!
Technopolis was conceived as a large industrial museum. With time it has become a kind of cultural center, which hosts a variety of events. It is situated on the territory of the old plant, which started working in 1862 and existed until 1984.
Eight buildings forming Tehnpolis were named after famous Greek poets.
The symbol of Technopolis, "The Millennium Globe" sculpture, is a Globe surrounded by olive branches, which symbolizes world peace.
You can easily reach this fantastic must-visit spot by subway or by car. By the way, car rental services are very popular and cheap in Athens. You can order a car online and pick up your vehicle right at theAthens Airport upon your arrival to it.
Flea market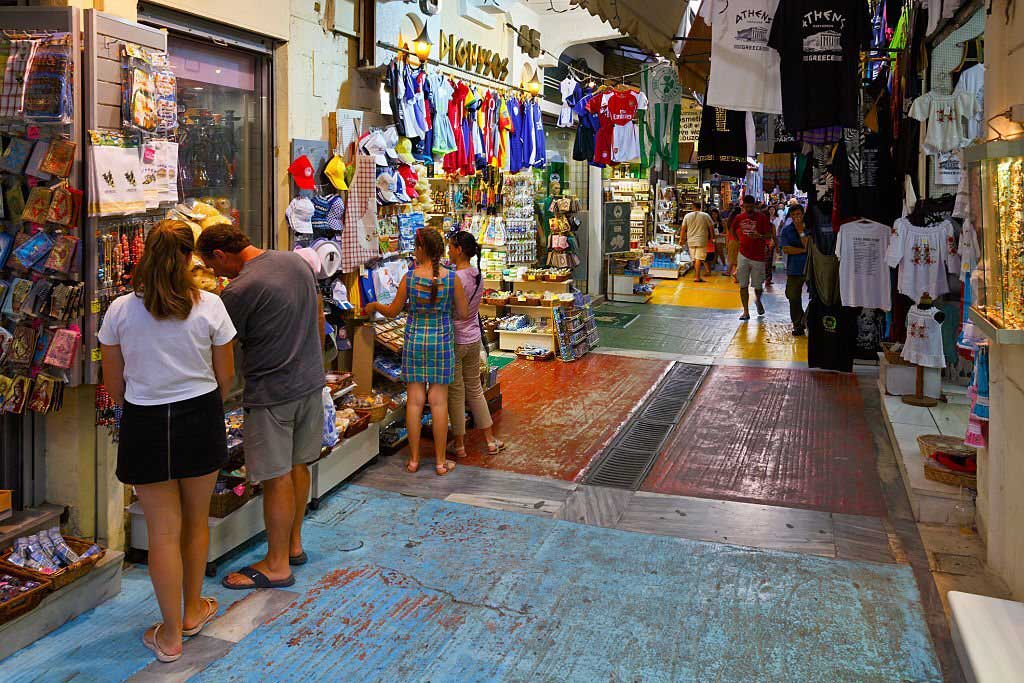 Do you love various antique things? Then this place is the best for you!
Literally on the other side of the road from Technopolis, you will see a park, where the lovers and sellers of antiques are gathering every Sunday morning.
In a large heap ("all for 1 Euro"), you can find a bust of Lenin, someone's lost 'Bvlgari' watches, old alarm clock, rusty scissors and even spare parts of the refrigerator.
Those who have enough imagination, are trying to find something valuable in this pile of junk, they clean it, mend and sell right there but more than for one euro.
You can stroll through the narrow passes between its variegated counters whole day long! The market reaches its apogee on Sunday evenings, when all the surrounding cafes are filled with people, and the area of ​​Monastiraki gets a real holiday atmosphere.
First Cemetery of Athens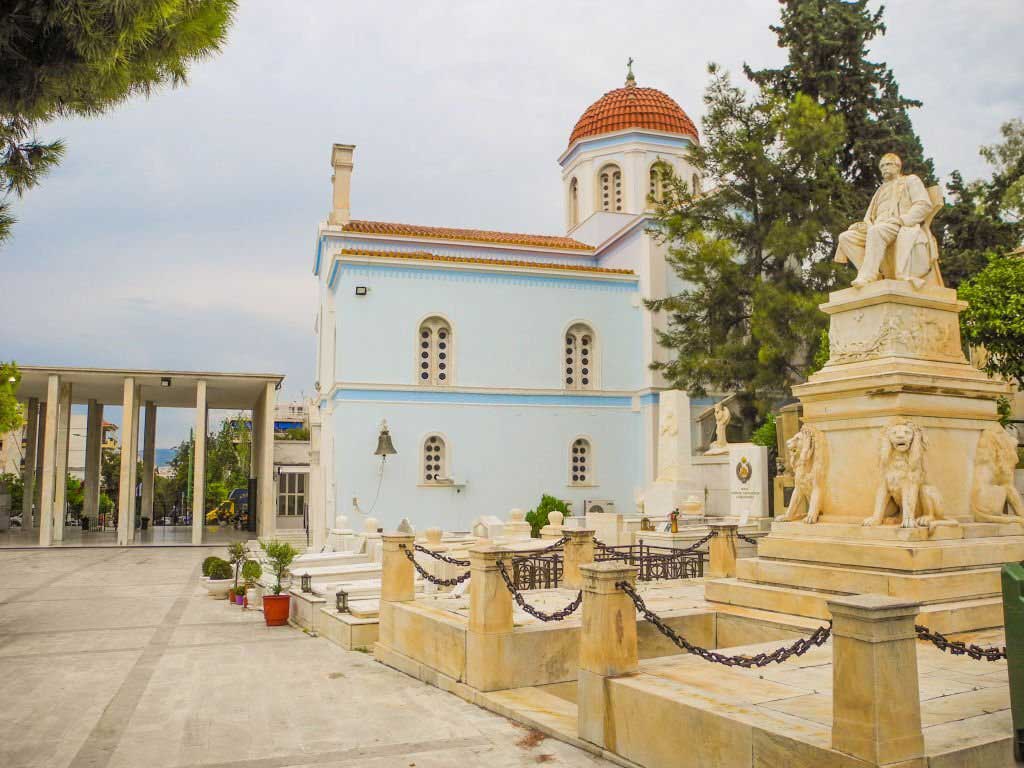 Want to experience the atmosphere of the past and hear the call of the ancestors? Then you should visit the first cemetery of Athens.
The cemetery is located in the center of Athens, behind the ancient complex of Olympian Zeus and Panathinaikos, at the end of the Anapafseos Street. The first cemetery was opened in the Greek capital in 1837, and it quickly became the burial place for the famous Greek citizens.
Tombs of the nobility were created by fashionable sculptors of that time, and the cemetery is more like an open-air museum. Among the remarkable sculptures we can distinguish a mausoleum of Heinrich Schliemann and his family.
There are three churches at the cemetery: two Orthodox – in honor of St. Theodore and St. Lazarus; and the third one – Catholic. There are separate areas for burials of Protestants and Jews.
Olympic Complex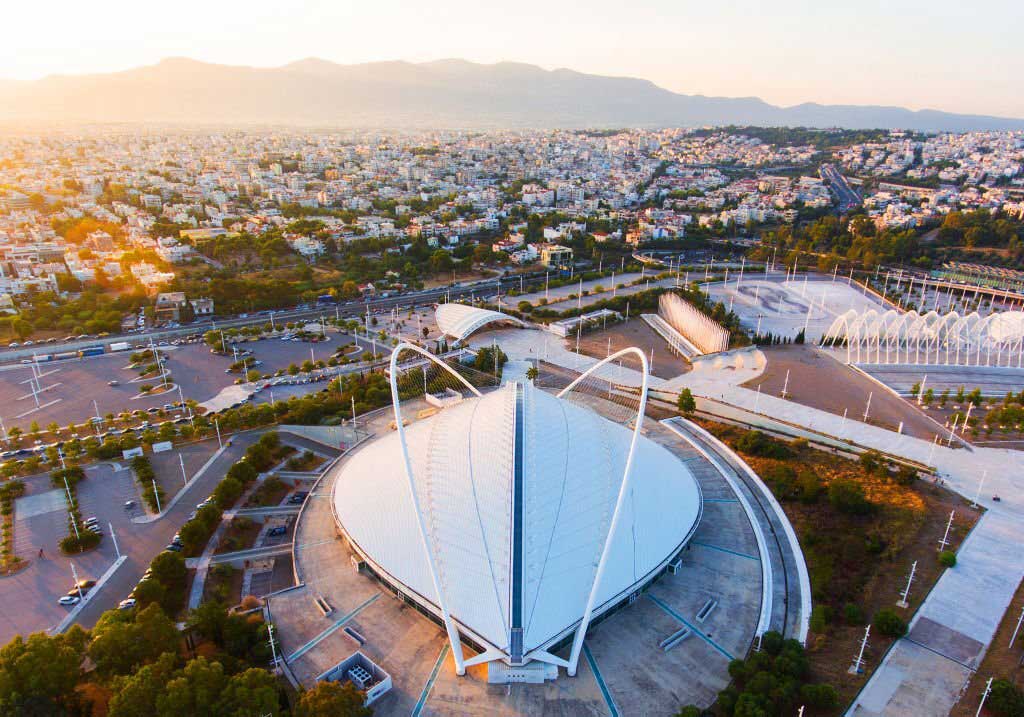 Greece, Athens, Olympics. Do you see anything these three words have in common?
Three interrelated words, which are known since ancient Greek myths, telling about peaceful athletic battles in sports arenas.
Traditions of ancient Greece were picked up and spaced around the globe, and in 2004, they were repeated again in the Athens Olympic Complex, and perfectly transfigured to major sports events on the planet.
Famous master of the graceful architecture Santiago Calatrava offered a lot of interesting ideas for this project. Foot paths and picturesque boulevard with arcade, renovated velodrome with the original roof and canopies over the four entrances in the form of vaulted roofs of steel.
Competitions in water sports are played out in the outdoor swimming pool and a beautiful palace of Poseidon that accommodates more than 6,000 fans.
But the main decoration of the Athens Olympic Complex is a truly athletics stadium, admiring the whole world with its architecture and which became a symbol of the Olympic Games of 2004.
The main arena of the Olympics was called the "Shining jewel of Athens'. Inspired by ancient Greek culture, Santiago Calatrava has repeatedly used its motives in its unique creativity.
Temple of Poseidon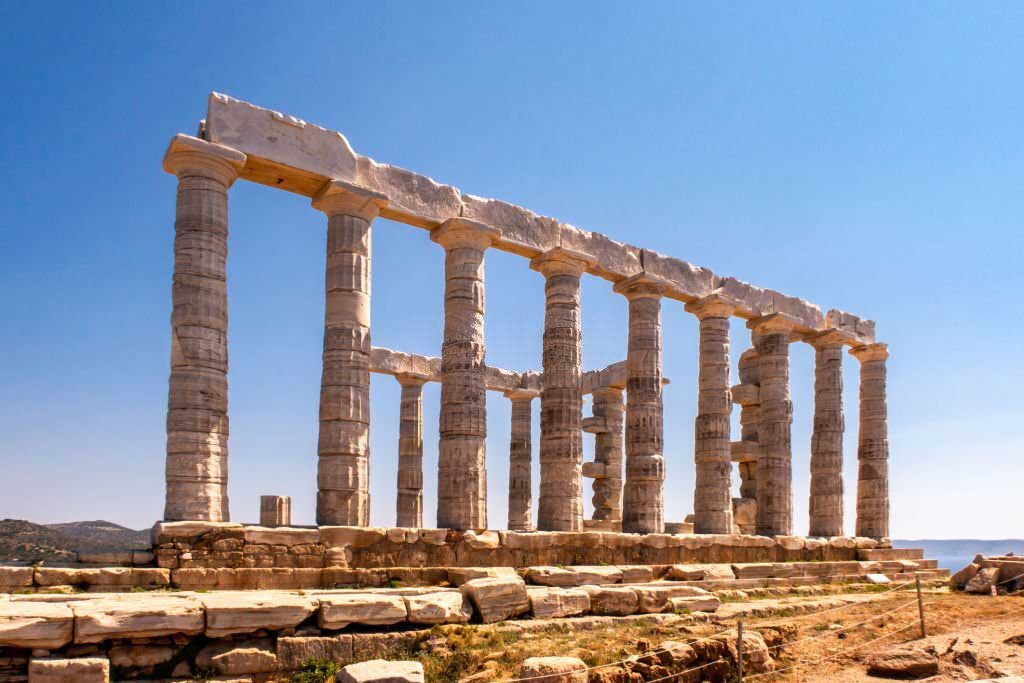 One of the most exciting excursions, if you are staying in Athens for two or three days, is a visit to the Temple of Poseidon at Cape Sounion. A walk to the Cape Sounion may take a half of a day or a full day depending on the time that is available.
The price of the excursion depends on its duration, for example, 4 hours in this magic place will cost you €200.
Want to have a rest on the beach, drinking tasty cocktails and swimming in warm water?
Cape Sounion is famous not only for the ruins of great temples, it also includes magnificent beaches with spectacular sunsets that stretch along the whole coast of Athens.
You can get to the Temple of Poseidon by your own rental car or by intercity bus. The bus also makes several stops in the city on the route.
Temple of Poseidon has been popular among travelers during the last centuries. Its columns keep many inscriptions, including the poet's Lord Byron, who wrote here his name during one of his visits to Cape Sounion in Greece.
Ancient and modern culture are closely intertwined in Athens, that's why guests of the city often feel like they are in some surreal world where myths and legends come to life. Don't miss your chance to visit this parallel reality!
Author Bio: Lily Berns is an enthusiastic travel writer. Currently she is doing research on finding the best and brightest things to do while traveling in different cities of the world and tries to share with her ideas. Hope you love reading "TOP 5 Places In Athens You've Never Heard About". Share your view in the comment section below.