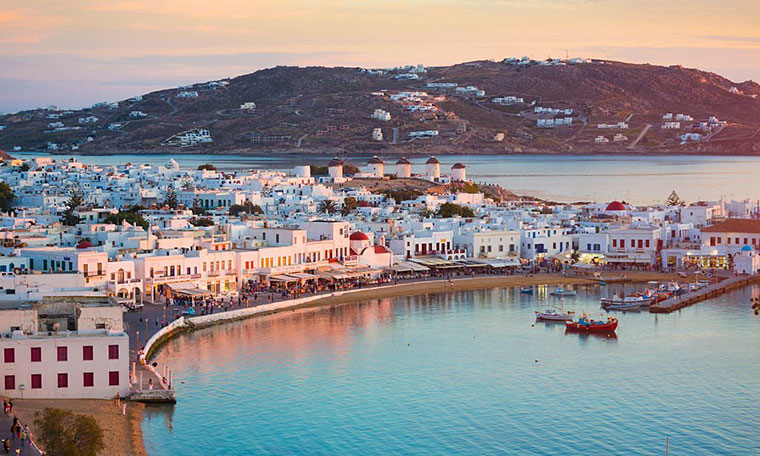 Mykonos Guide: All the Mykonos beaches are enjoyable in one way or another, depending on what it is you are looking for. Everybody is catered for, those who want to enjoy a family retreat, those who love water sports, those who just want to soak up the sun in perfect temperatures and even those who want to bare all and go nude.
Most are equipped with deck chares and parasols that can be rented for very reasonable prices and many have nearby bars, taverns, restaurants and hotels so you can spent the whole day, or even the whole holiday without moving far from your favourite beach.
South Coast
Paradise Beach – The South Coast beaches are protected from a northern prevailing wind which makes them the best for sunbathing and the most popular beach on the South Side of the island is Paradise Beach, which is well known for its great party atmosphere. The beach is nude and gay friendly and has something going on all the time. By day it is packed with sunbathers and by night, it offers beach parties that continue until the sun comes up.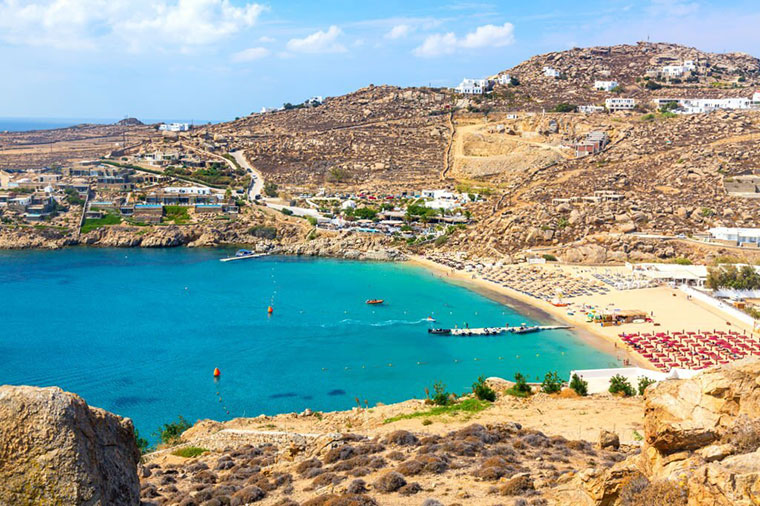 Super Paradise – Situated near Paradise, Super Paradise is another favourite party spot for people of all walks of life. Super Paradise Beach Bar Club and the Coco Club provide the music, drink and entertainment for those who like to party through the night; the nearby hotels will offer peaceful and quite room for those who do not.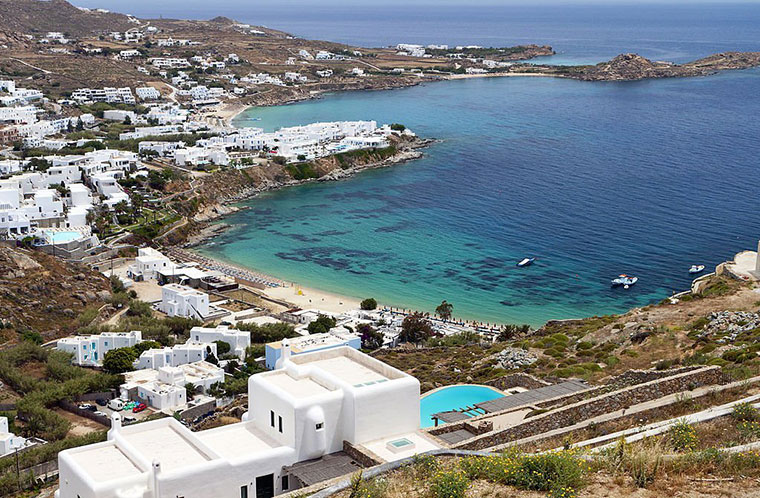 Platys Gialos – Platys Gialos is a more family orientated beach though you may still see a little topless sun bathing. The long sandy beach is host to water sports such as jet skiing and it is lined with places to sleep, eat, drink and be entertained.
East Coast
Kalo Livadi – On the East Coast of the island it is generally a lot quieter than the South, but is worth exploring during your stay there. Kalo Livadi is a long stretch of sandy beach that offers a host of quaint taverns that offer local delicacies and more traditional British food. The nearby hotels are relatively small and offer a more family orientate experience than many of the South Coast ones.
North Coast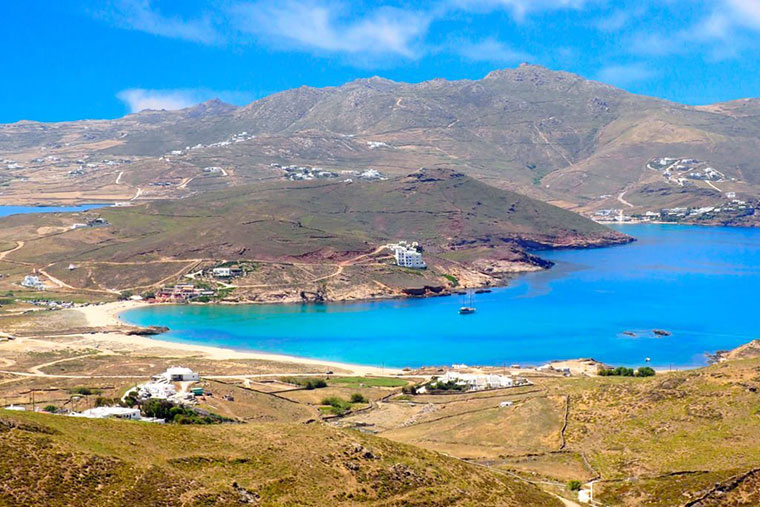 Ftelia – As it faces north and is directly affected by the northerly wind Mykonos attracts, Ftelia is a great place to go for windsurfing, though not for those who just want to sunbath or swim. The place is quite even in high season though nearby beaches such as Panormos and Agios Sostis are popular with nude bathers.
West Coast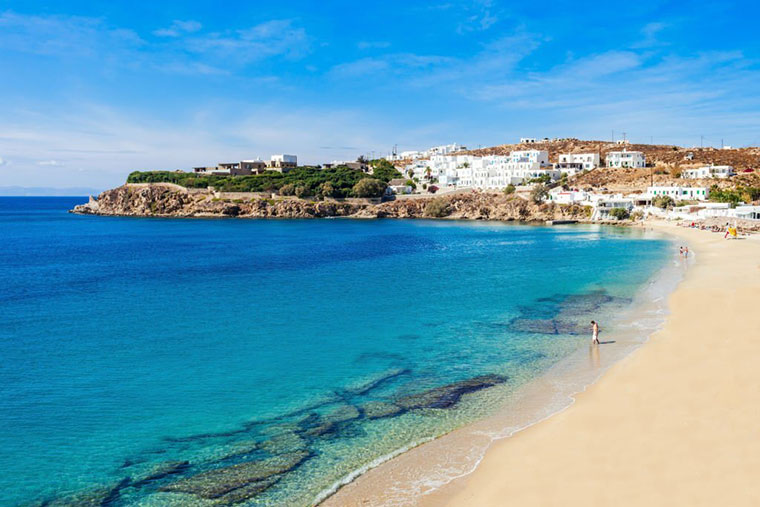 Ornos – Situated near Mykonos Town, Ornos is one of the busiest non-south-side beaches on the island. Perfect for families, it has plenty to do, see and eat and is ideal for those who want to spend the day practising or leaning new water sports.
Megali Ammos – Megali Ammos is just a ten minute walk from Mykonos Town. While not too useful for swimming and sunbathing because of the wind, the famous tavern 'Joanna's Niko's Place' makes it worth a visit alone.
This article on "Mykonos Guide" is a guest post by Alex itsios.