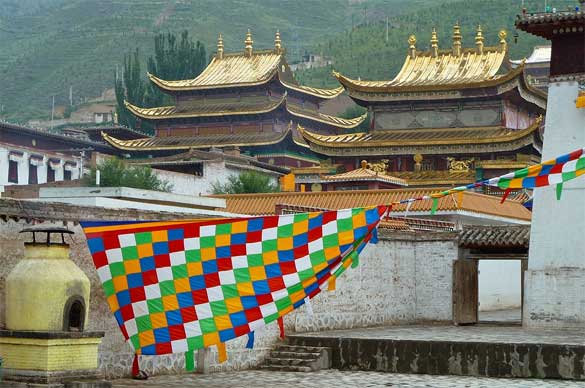 Photo Credit: Sekitar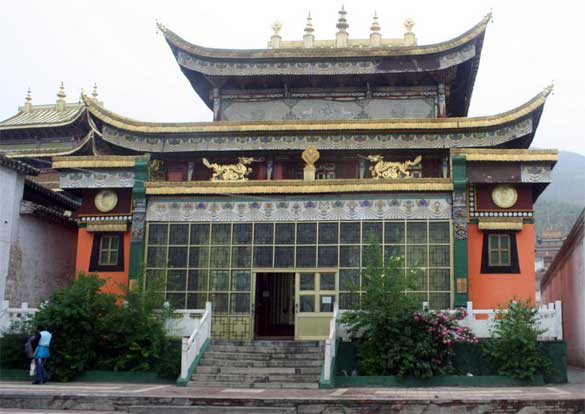 Photo Credit: Dhelling01
The Rongwo Monastery is situated on the bank of the Longwu River at the foot of Xishan Mountain in Longwu Town, Tongren County. It is a key historical site under na­tional protection. The monastery is one of the six most famous Tibetan monasteries in Qinghai and Gansu provinces, occupying an area of 330,000 square meters.
First built in 1301, the 5th year of the Dade Period of the Yuan Dynasty, the monastery originally belonged to the Sakyapa Sect, and was later converted to the Gelug Sect. It is now the largest Tibetan Buddhism monastery in southern Qinghai.
In 1625, the 5th year in the Tianqi Period of the Ming Dynasty, Emperor Xizong (1605-1627) inscribed a horizontal board with the words "Wonderland in West China," which was hung above the front door of the grand Scripture-chanting Hall, making the monastery famous far and wide. Inside the hall is a statue of Tsongkhapa, master of the Gelug Sect, standing 11 meters tall on a bed that is 26 meters in diameter. The statue is coated and inlaid with gold, jade and gems, which make it glitter and glow.

Photo Credit: Reurinkjan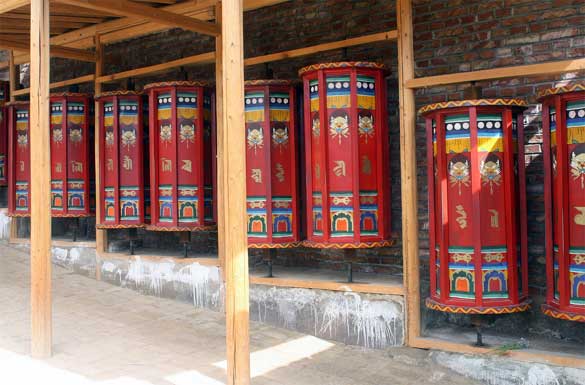 Rebkong Rongwo Gompa Monastery Kora prayer wheels – Photo By Dhelling01
Transport:Take a long-distancebus from Xining to Tongren, or take a minibus heading for Zeku, and then get off at Tongren.