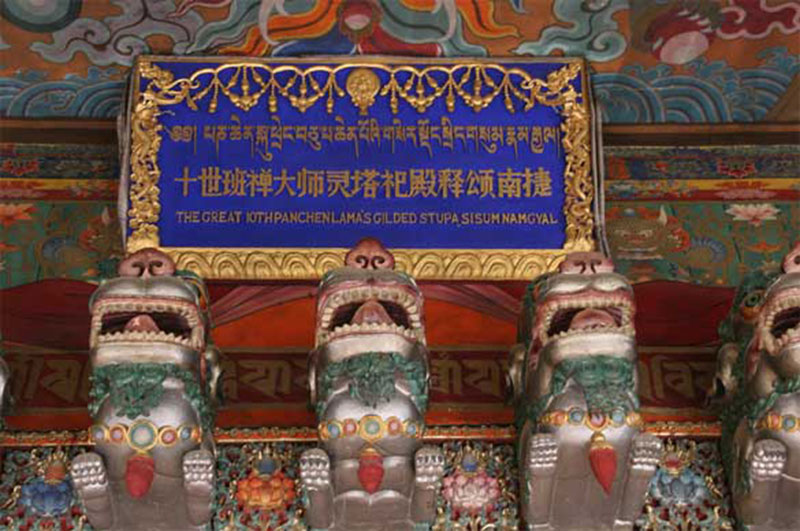 Former Residence of the 10th Panchen Lama: The residence is located in Mari Village, Wendu Town, Xunhua County. It is the birthplace of the 10th Panchen Lama, Choe­kyi Gyaltsen, who was born here on Febru­ary 3, 1938.
The residence is a building in the Tibetan architectural style. A horizontal inscription board hung above the door of the scripture-chanting hall was a gift from the Han people residing in the County to celebrate the completion of the residence in October 1983. The board is inscribed with four Chinese characters, meaning "the origin of the river". It is flanked by a couplet lauding the great Buddhist master's love of the country and Buddhism.
Transport: Take a long-distance bus from Xining to Linxiaor Hezuo, and et off at Xunhua County.
Xunhua Salar Autonomous County
Xunhua Salar Autonomous County is an autonomous Salar county in the southeast of Haidong Prefecture of Qinghai Province, China, and the only autonomous Salar county in China. The county has an area of around 2,100 square kilometres (810 sq mi) and approximately 104,452 inhabitants (2000). In the east it borders on the province of Gansu, in the south and the west to the Huangnan Tibetan Autonomous Prefecture, its postal code is 811100 and its capital is the town of Jishi.
The Salar language is the official language in Xunhua, as in all Salar autonomous areas.
As of April 2009, Xunhua is also the site of a mosque containing the oldest hand-written copy of the Quran in China, believed to have been written sometime between the 8th and 13th centuries.
Hope you enjoyed reading about "Former Residence of the 10th Panchen Lama". Please do share your thought in the comment section below.