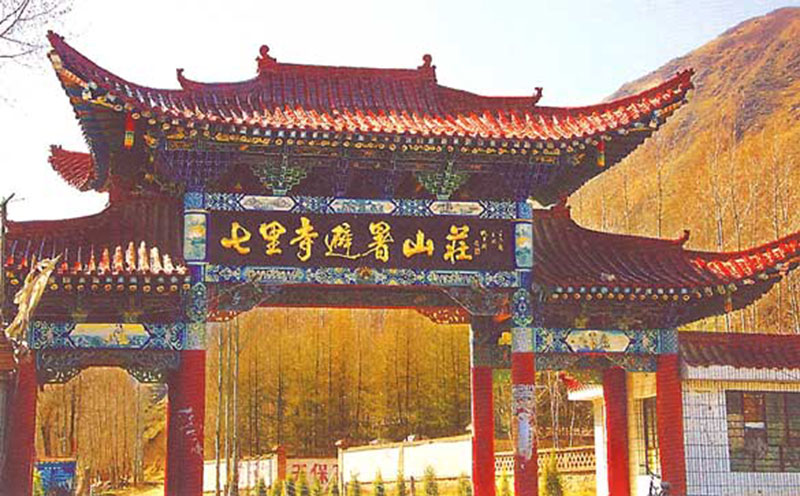 Qilisi Scenic Zone: The scenic area is situated at the foot of Xiaojishi Mountain, in Gushan Town, south of Minhe County town, 160 kilometers from downtown Xining. In the Tibetan language, Oilisi means a quiet room with ample therapeutic tonics. Xiaojishi Mountain was called Tangshu Grottoes in ancient times, hence the name Tangshu Grottoes for Bingling Temple.
The Qilisi Gorge is 3,200 meters above sea level and covers an area of 53 square kilometers. The scenic zone grows many valuable medicinal herbs and also boasts plenty of wild birds. Beneath the rocks on the river banks are 11 springs of different sizes, whose water has therapeutic value. After repeated tests, experts have found the water of an age-old spring in the northern end contains more than 40 trace elements that have remarkable healing effects on gastrointestinal diseases, cardiovascular diseases, and skin diseases.
Transport: It is indeed very easy to travel to this Scenic Zone. Take a long-distance bus from Xining to Zhangye or to Jishi Mountain, and then get off in Minhe County.
You may also love reading "City Breaks In Europe"
Hope you enjoyed reading about "Qilisi Scenic Zone a quiet room with ample therapeutic tonics". Please do share your thought in the comment section below.