Daidam-Hoh Xil route features the Kunlun Mountains and the ecological environment on the Qinghai-Tibet Plateau. Tourists can travel as motorists, or engage in mountainneering, hiking and cultural exploration. The skyscraping Kunlun Mountains are known as "the ancestor of all mountains, and the sonrce of all rivers." Folktales and myths about the mountains reflect the rich culture and brillant history of the Chinese civilization, The tourist route covers the Qaidam Basin, the region of Hoh Xii, Golmud City, DeJingha City, Lenghu Lake, and Wulan and Dulan counties.
Tianjun Stone Forest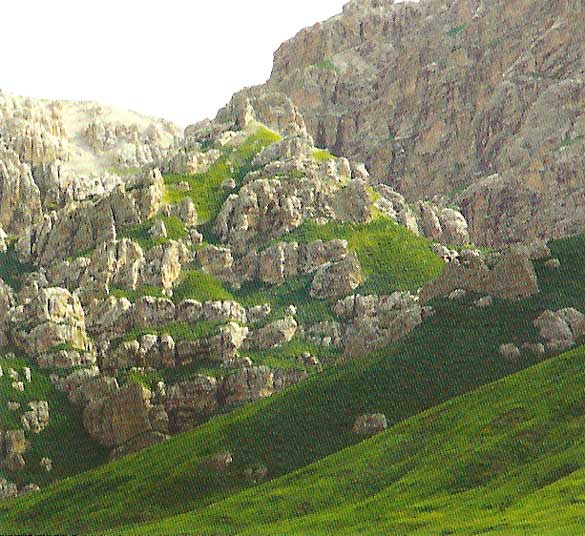 The stone forest is located on Tianjun Mountain west of the county seat of Tianjun. It is the gateway to the Oaidam Basin, and also serves as a screen sheltering the basin. On the mountain slope stand hundreds of weird-shaped giant stones. In spring and summer, the place is filled with singing birds and fragrant flowers, and is a great summer retreat and tourist attraction.
Transport to Tianjun Stone Forest:Take a long-distance bus from Xining to Tianjun.